How is it already the spring semester?
With the holidays out of the way, your mind is probably geared toward planning your springtime musical. Are you looking for a big ensemble piece for your whole drama club? How about a show direct from Broadway with a minimal set? Or even a zany, dark tale that is rocking it with the teens?
We're here with our top musicals for theatres of all kinds to produce this coming spring:
Also available: Head Over Heels (High School Edition)
HEAD OVER HEELS is the bold new musical comedy from the visionaries that rocked Broadway with Hedwig and the Angry Inch, Avenue Q and Spring Awakening. This laugh-out-loud love story is set to the music of the iconic 1980's all-female rock band The Go-Go's, including the hit songs, "We Got the Beat," "Our Lips Are Sealed," "Vacation," Belinda Carlisle's "Heaven is a Place on Earth" and "Mad About You."
A hilarious, exuberant celebration of love, HEAD OVER HEELS follows the escapades of a royal family on an outrageous journey to save their beloved kingdom from extinction—only to discover the key to their realm's survival lies within each of their own hearts.
Why you should do Head Over Heels: One of the most popular musicals in recent Broadway history with young audiences, Head Over Heels is a rollicking adventure with some of the catchiest pop hits that you know and love from the 80s. It also calls to have "attention paid to the full spectrum of gender identification" when casting specific roles.
---
Through the magic of live theatre, the musical follows the Ingalls family's journey westward and settlement in DeSmet, South Dakota where Ma and Pa Ingalls hoped to make a better life for their children. It tells the story of their struggle to keep their land claim. In story, song, and dance, we see the Ingalls suffering the hardships of winter blizzards and prairie fires as well as rejoicing in the settlement of land and town. Most of all, the story follows Laura as she grows from the wild child who loved to run free into a woman who embraces the responsibilities of her own future while struggling to remain true to herself.
Why you should do Little House on the Prairie: This beloved, recognizable, and classic title is now a stunning musical, capturing and celebrating a truly American story of family, resilience, hope, freedom, and love.
---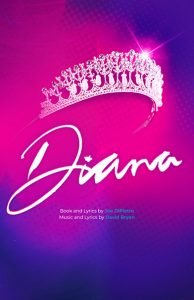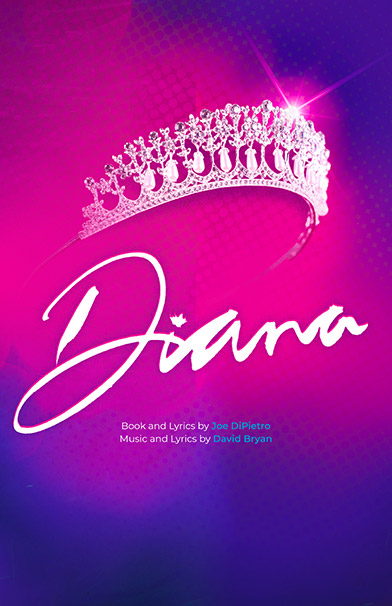 It's 1981 and the world is hungry for a royal wedding — but is the 20-year-old bride prepared for what comes after? Following her fairytale union, Princess Diana faces a distant husband, an unmovable monarchy and overwhelming media scrutiny. But her modern perspective and remarkable compassion galvanizes a nation, even as it threatens the royal family's hold on England.
Why you should do Diana: Bring royalty right to your hometown! The buzziest new Broadway musical brings history's most famous princess live and onstage. Set to a truly infectious pop score, Diana explores the life, love, and mystery of the People's Princess and how her modern perspective and remarkable compassion truly changed the world.
---
Also available: Saturday Night Fever High School Edition
In this beloved '70s throwback, Tony Manero, a nineteen-year-old Brooklynite paint store clerk, spends his weekends at a local disco, where he moonlights as the king of the dance floor. When he and mesmerizing dancer Stephanie enter a dance competition, the pair's professional partnership blossoms into a deep friendship, and challenges both to reflect on what's important in life amidst rising social tensions and disillusionment. Featuring the timeless hits of the Bee Gees, classic disco tracks, and new original songs, this reimagined version of Saturday Night Fever transports you back to the era of disco balls, platform boots, and white suits. Burn, baby, burn!
Why you should do Saturday Night Fever: Ever wanted to turn your theater into a disco? Now's your chance! Get your dancing shoes and leisure suits ready– the hit stage adaptation of the iconic 1977 movie is nonstop fun for dance lovers and a guaranteed singalong for audiences of all ages.
---
Also available: Jimmy Buffett's Escape to Margaritaville (High School Edition)
Jimmy Buffett's Escape to Margaritaville is a musical comedy featuring the most-loved Jimmy Buffett classics, including "Cheeseburger in Paradise", "Margaritaville," "It's Five O'Clock Somewhere," "Fins," "Volcano," and many more. With a book by Emmy Award winner Greg Garcia ("My Name is Earl," "Raising Hope") and Emmy nominee Mike O'Malley ("Survivor's Remorse," "Shameless"), this hilarious, heartwarming musical is the party you've been waiting for!
Scenic and costume package rental available: visit Troika for inquiries.
Why you should do Jimmy Buffett's Escape to Margaritaville: Luxuriate in the ease and paradise of Jimmy Buffett. Even if you're on land, make waves with this Broadway hit! A specially crafted high school edition turns the heat down a few notches, but keep it mellow: this show's passion is sure to bring out the inner Parrothead in everyone!
---
His singular name still evokes immediate recognition from people all over the world! This official Elvis Presley bio-musical takes a closer look at the rock star and cultural icon whose impact shaped the history of music and culture. This new musical explores the pivotal moments in Elvis's life through the perspectives of those who knew him best. Using different lenses to dig deeper into fact vs. fiction, ELVIS: THE MUSICAL spans from his impoverished childhood in Tupelo, Mississippi to his triumphant 1968 "Comeback Special," and his ascent to be "The King." It features over 40 Elvis hits and iconic songs including, "That's All Right," "Blue Moon of Kentucky," "All Shook Up," "Heartbreak Hotel," "Burning Love," "Good Rockin' Tonight," "Earth Angel," "Hound Dog," "Don't Be Cruel," "Jailhouse Rock," "Are You Lonesome," and "Blue Suede Shoes".
Why you should do ELVIS: A Musical Revolution: Elvis is not just a name – it is a feeling. His music, legacy, and artistry live on in this new musical. Chart Elvis's rise from rags to icon status. Bring the phenomenon that is Elvis and the magic of his music to your stage!
---
The viral teenage favorite!
In this hilarious and outlandish story, the lives of six teenagers from a Canadian chamber choir are cut short in a freak accident aboard a roller coaster. When they awake in limbo, a mechanical fortune teller invites each to tell a story to win a prize like no other — the chance to return to life. A funny, moving look at what makes a life well-lived!
Why you should do Ride the Cyclone: The Internet's favorite sleeper musical, Ride the Cyclone, is ready to give you the thrill of your life this spring. This unique, funny, and creative musical has built a cult following and is garnering the attention is deserves. Have a blast on this crazy ride!