Ride the Cyclone

In this hilarious and outlandish story, the lives of six teenagers from a Canadian chamber choir are cut short in a freak accident aboard a roller coaster. When they awake in limbo, a mechanical fortune teller invites each to tell a story to win a prize like no other — the chance to return to life. This popular musical is a funny, moving look at what makes a life well-lived! 

Ride the Cyclone: High School Edition is now available. Click here for more information!

Roles
3F, 4M

Musicians
5

Acts
1

Duration
90 minutes
Creators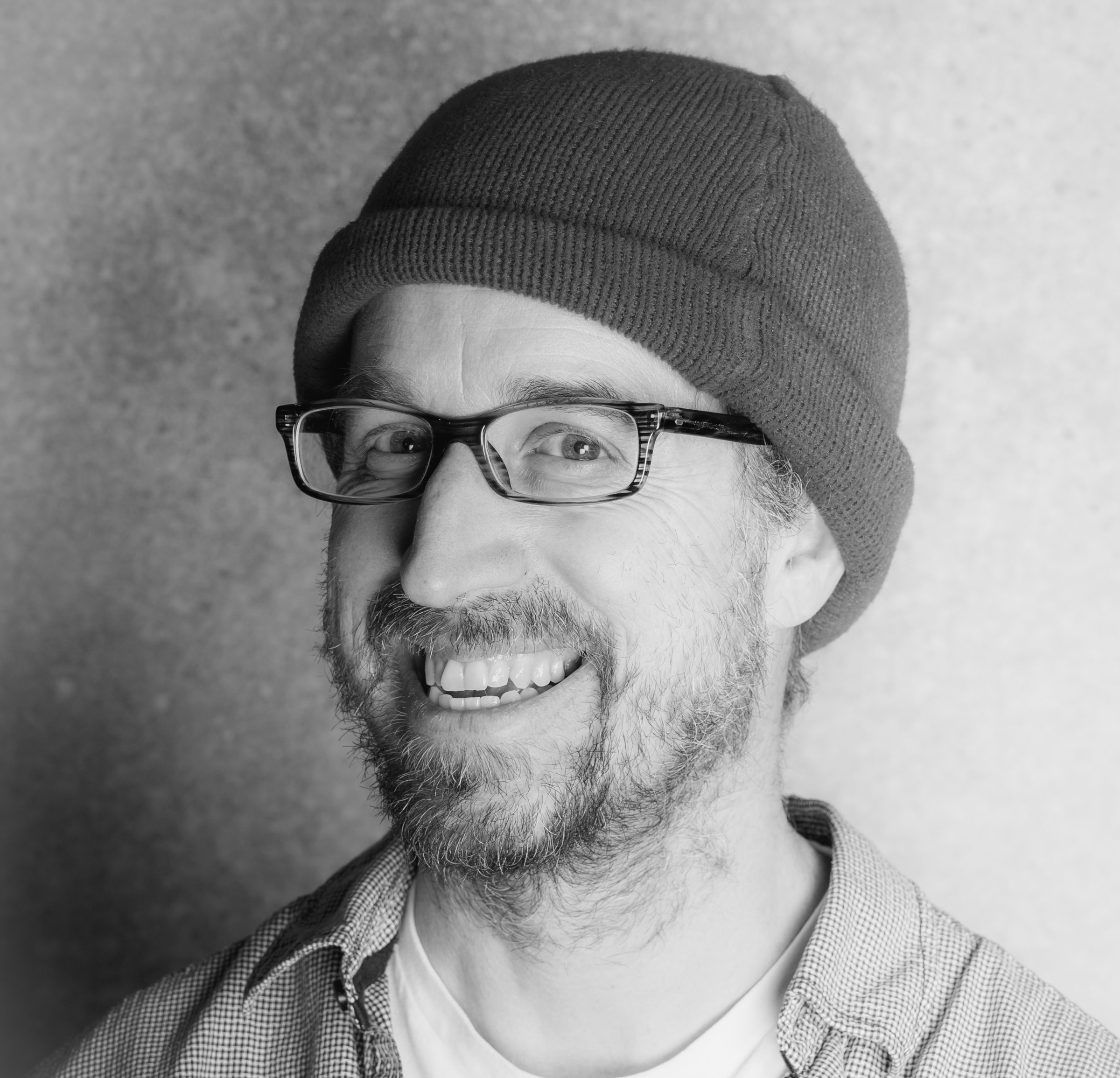 Music, Book & Lyrics Brooke Maxwell is a freelance musician, composer and educator based in Victoria, BC, Canada. In addition to Ride the Cyclone, he has underscored and sound designed several local and national...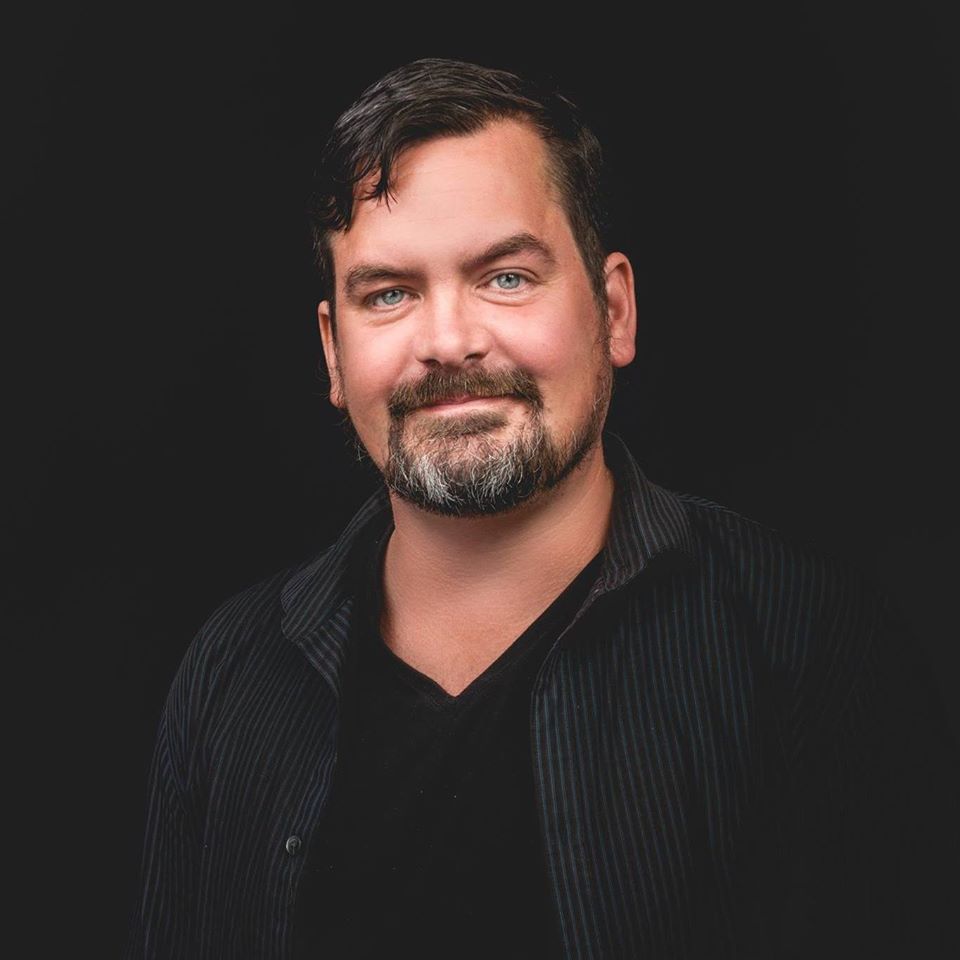 Music, Book & Lyrics Jacob Richmond has written several plays, including: The Qualities of Zero (Dora Award nomination, Montreal MECCA Award winner for Best Text); Small Returns (Theatre Passe...
Videos
Reviews
"Ingeniously dark and funny."
Washington Post

---
"A wonderful, touching and memorable roller coaster ride of a theatrical experience, for teen and adult audiences alike. With the show's supernatural atmosphere... this is, quite simply, a beautiful "Dream of Life" come true.""
Chicago Theatre Review

---
"Both eerie and funny, as well as subversive, serious, touching, and great."
Vulture

---
Orchestrations
5 Musicians
Piano/Conductor
Guitar
Cello/Bass
Drums
Keyboard 2
Casting
The Amazing Karnak
Male - 35-50
non-singing role; the narrator; a mechanical fortune-telling machine.
Ocean O'Connell Rosenberg
Female - 18-25
The leader of the group, relentlessly competitive, sometimes cruel, though she sees herself as a virtuous person; high Broadway mix, with a pop quality; big range.
Misha Bachinski
Male - 18-25
adopted from the Ukraine as a teenager; he has thick Ukrainian dialect and a lot of rage; he is obsessed by Gansgsta Rap (an enormous fan of the auto-tune phenomena); there is a hidden, soulful romantic side; Baritenor with the ability to sing lyrical Ukrainian folk music as well rap.
Noel Gruber
Male - 18-25
the only gay kid in Uranium; never had a relationship; obsessed by French New Wave cinema, he has fantasies of dying a tragic death. Must be able to sing in the style of a French chanteuse.
Ricky Potts
Male - 18-25
Begins the play wordless and on crutches; suffers from a degenerative disease that has left him speechless and mostly immobile; he discovers at the beginning of the play that in this strange purgatory, he has regained all of these abilities. Baritone rock voice; basic accordion and/or tumbling a plus.
Constance Blackwood
Female - 18-25
Overweight, and outwardly okay with it, but there is a very deep self-loathing. Will do anything for Ocean's friendship and allows herself to be used as a doormat; dubbed "the nicest girl in town," a title she secretly despises. Very likable comic actress; alto belt, with a rock edge.
Jane Doe
Female - 18-25
She was decapitated in the accident and no one claimed her body; even though she isn't headless in the piece (but often carries around a headless doll). She reacts in a literal way and largely without emotion, almost robot-like; the other contestants are totally freaked out by her. Classically trained soprano with a flexible coloratura upper range, and some grit and meat in the lower register.
Production Materials
Included in your license are the following cast and crew scripts. These materials will be shipped upon receipt of payment if your license request is approved.
7 Cast Script/Vocal Books
A combination of the show's full script and the full vocal book. All dialogue within each song is printed in the score to prevent flipping back and forth during rehearsals. All books are spiral-bound and double-sided.
2 Director's Scripts
A single-sided, spiral-bound script designed with plenty of space for the director to take notes and add blocking during the rehearsal process.
1 Stage Manager's Script
A single-sided, three-hole punched script that can be inserted into your three-ring binder.
1 Piano/Conductor Score
A keyboard score that is a key part of the show's actual orchestration. This score contains both vocal parts and a cue staff, which guides the conductor through the full orchestration by informing them when instruments enter the song, as well as providing specific part lines when necessary.
1 Piano/Vocal Score
This piano score includes all vocal parts. It can be used during the rehearsal process and during performance.
Instrumentation
Piano/Conductor, Guitar, Cello/Bass, Drums, Keyboard 2
Promotional Resources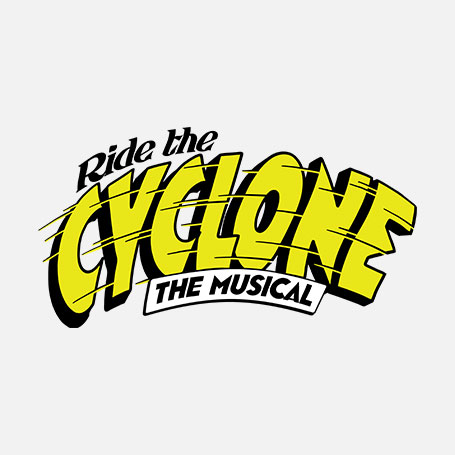 Official Logo Pack
Included with license
Includes color and black and white high-resolution logo files in JPG, PNG, and EPS formats.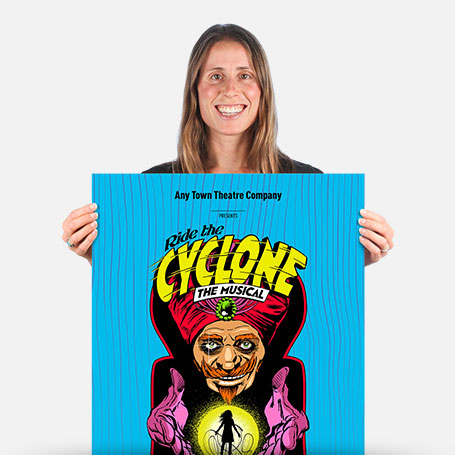 Official Show Artwork
$175
Creating artwork for your performance has never been easier – customize online in minutes, download a print-ready PDF, order printed posters, access layered files.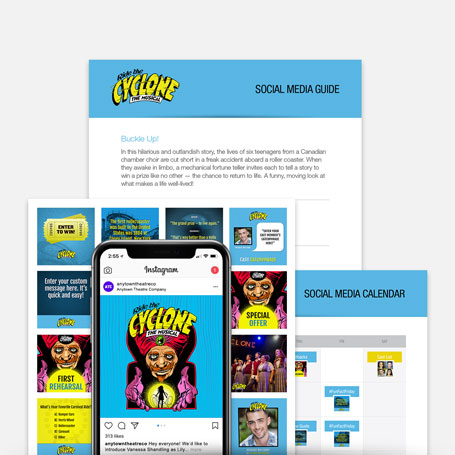 Social Media Marketing Kit
$250
Includes everything you need to plan and implement the promotion of your show – 50+ graphics for social media, original show specific content, social media guide, promotion calendar and press release template.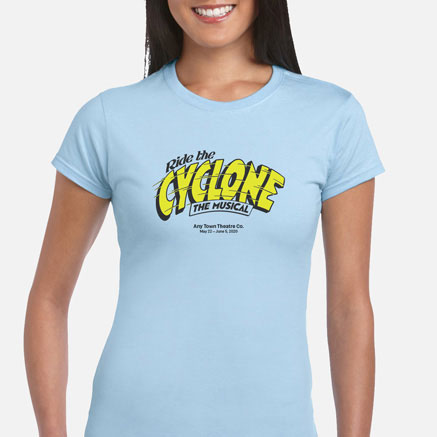 Cast & Crew T-Shirts
As low as $14 each
Broadway Licensing has partnered with Subplot Studio to offer premium-quality Cast & Crew T-Shirts! You can add your theatre name, show dates and even your cast & crew names on the back.
Production Resources
Archival Video License
If you want to record your production for archival purposes you may do so by purchasing a video license. This allows you to record one performance for your internal archives only. This archival copy can be distributed to your cast and crew. The archival recording cannot be distributed or posted online. Archival License availability varies by title and all requests must be approved by Broadway Licensing Global.
$150


Stage Tracks / Show Ready
These high quality performance and rehearsal tracks will greatly enhance your production.
$750+
Show Ready
This rehearsal tool allows you to play a customizable rehearsal track of your show, complete with individual vocal parts.
$350
Additional Books
Additional books (Cast Script/Vocal, Piano/Conductor, etc.) are available.
$25 each
Full Conductor Score
An ideal solution for those who choose to conduct their show from the podium, as opposed to the piano. Each detailed instrument staff is always right in front of you--giving you the most comprehensive layout for full control of your orchestra.
$125/Print, $100/Digital, $175/both
Digital Orchestration Parts
Prefer playing or rehearsing from your tablet? All of our orchestration scores (including PC and PV) are available in digital copies.
Digital PC or PV $50
Full Digital Orchestration Set $150
Sound Effects Package
Our easily downloadable SFX package includes all the necessary noises to enhance your production. No additional software is required so you can simply run these from a computer, phone or tablet.
$100
Broadway Plus
A workshop experience in which a Broadway artist speaks and works with students in an educational setting through our partnership with Broadway Plus.
Prices Vary by Product
TurnKey Transpositions
Broadway stars change the keys of songs all the time...so why not you? Optimize your actors' performances by ordering our TurnKey Transposition. Get the perfect key for the perfect actor! All digital delivery, usually within 24 hours.
$50 per song for PV or PC
$150 per song for all orchestral parts (including PC/PV)
KeyboardTEK
Sound like Broadway with KeyboardTEK! KeyboardTEK provides original Broadway keyboard programming that's easy-to-use and playable for pit musicians of all levels. Licensing programming from KeyboardTEK will elevate your orchestra or pit band to the fullest using only the most authentic sounds.
Credits
Book, Music, & Lyrics by
Jacob Richmond & Brooke Maxwell
Additional Material by
Alan Schmuckler
Official Show Links