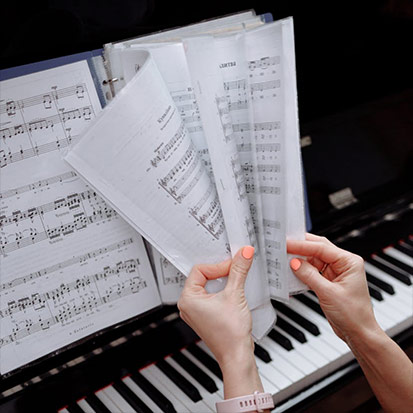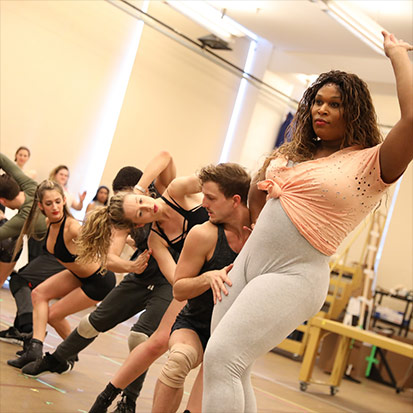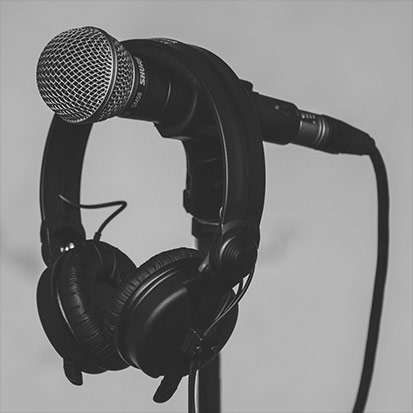 The team at Broadway Licensing is excited to offer production resources to help you with your show!
Music & Audio
Right On Cue Services
Available on select productions.
Whether it be professional theatre or a middle school production, Right On Cue Services provides the perfect musical accompaniment for your show. ROCS provides customizable software that integrates with backing tracks and allows for real time control of tempo, key, and other characteristics.
Broadway Licensing offers rehearsal and performance tracks through Right On Cue Services. All orders for ROCS products are directed through your licensing specialist.
---
KeyboardTek
Available on A Bronx Tale, BKLYN, Head Over Heels, Summer, Bat Boy, Ride the Cyclone, and more select productions.
With KeyboardTek's original keyboard programming, it has never been easier for your theatre to keep up with the increasing technical demands of modern orchestrations. KeyboardTek is distributed as downloadable files that can be used with Apple's MainStage® software, and will include not only pre-programmed keyboard splits, but the original custom samples and sounds as well. In most cases, these are the exact programming used in a show's original Broadway, Off-Broadway, or West End production.
---
TurnKey Transposition
Available on select productions.
Broadway stars change the keys of songs all the time...so why not you? Optimize your actors' performances by ordering our TurnKey Transposition. Get the perfect key for the perfect actor! All digital delivery, usually within 24 hours.
---
Keyboard Patch Designer
Available on select productions.
Today's Broadway orchestrators use an endless array of sounds and virtual instruments as an intrinsic part of their arrangements. Broadway Licensing's Keyboard Patch Designer organizes all of the keyboard patch sequences for you already through Mainstage—the #1 choice by top Broadway pit musicians.
---
Digital Orchestration Parts
Available on select productions.
Prefer playing or rehearsing from your tablet? All of our orchestration books (including PC and PV) are available in digital copies.
---
Full Conductor Score
Available on select productions.
Planning to stick-conduct your performances from the podium? Or just want a more detailed approach to your orchestra rehearsals? Broadway Licensing's Full Conductor's Score allows you to see every note and every detail of all the instruments in your orchestra!
---
Performance Tracks
Available on select productions.
Our top-quality digital performance tracks are sent to you through a simple link. Quickly download them to your computer, tablet or smartphone and start rehearsing.
---
Vocal Reference Track
Available on select productions.
Vocal reference tracks are an important tool for getting ears oriented within a listening environment.
---
Sound Effects Package
Available on select productions.
No more sifting through your script and scouring the internet to find the sound effects that you need for your production. Broadway Licensing's Sound Effects package is your easy solution to having it all in one simple digital file!
---
Click Tracks
Available on select productions.
In the absence of a live string quartet, a sequenced version of the string parts, along with click tracks are available for this title. For more information, please contact your licensing representative.
Rehearsal Extras
Add Extra Rehearsal Weeks
Available on select productions.
If you need your full set of production materials prior to the regularly scheduled shipment (see above), you can request additional weeks.
Additional Books
Additional Books
Additional books (Cast Script / Vocal, Piano / Conductor, etc.) are available.
---
Combined Cast Script/Vocal Books
Few things are more frustrating for an actor than rehearsing a scene and having to cross-reference between two books for dialogue and their vocal parts. Broadway Licensing combines the actors' script and vocal book into one book. And even more, all internal dialogue within the song is contained within the vocal book. No more stressful flipping!
---
Director's Script
8.5x11 Single-sided, spiral bound script for Directors. Plenty of space for blocking and notes.
---
Stage Manager's Script
The first thing most Stage Managers do when they receive their script is to cut out the binding, 3-hole punch and put in their binder along with all of their various other information. Broadway Licensing already does the work.
---
Advance Pack
Start planning your sets, costumes, blocking and more as soon as you order with a Broadway Licensing Advance Pack! Includes 1 Piano/Conductor Book, 1 Director's Script and 1 Cast Script/ Vocal Book shipped as soon as payment is received.