Saturday Night Fever (High School Edition)

In this beloved '70s throwback, Tony Manero, a nineteen-year-old Brooklynite paint store clerk, spends his weekends at a local disco, where he moonlights as the king of the dance floor. When he and mesmerizing dancer Stephanie enter a dance competition, the pair's professional partnership blossoms into a deep friendship, and challenges both to reflect on what's important in life amidst rising social tensions and disillusionment. Featuring the timeless hits of the Bee Gees and classic disco tracks, this reimagined version of Saturday Night Fever transports you back to the era of disco balls, platform boots, and white suits. Burn, baby, burn!

Broadway Licensing's author-approved High School Editions are carefully curated to be made suitable for teenage actors and family audiences. These versions soften offensive language and sexual content while maintaining the integrity of the show and preserving the authors' intent. We are proud to work with our authors and create opportunities for student actors to engage with relevant material in an age-appropriate manner.

Roles
6F, 7M, 1 Any + Ensemble

Musicians
10

Acts
2

Duration
2 hours 15 minutes
Creators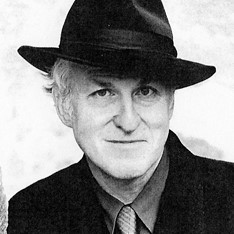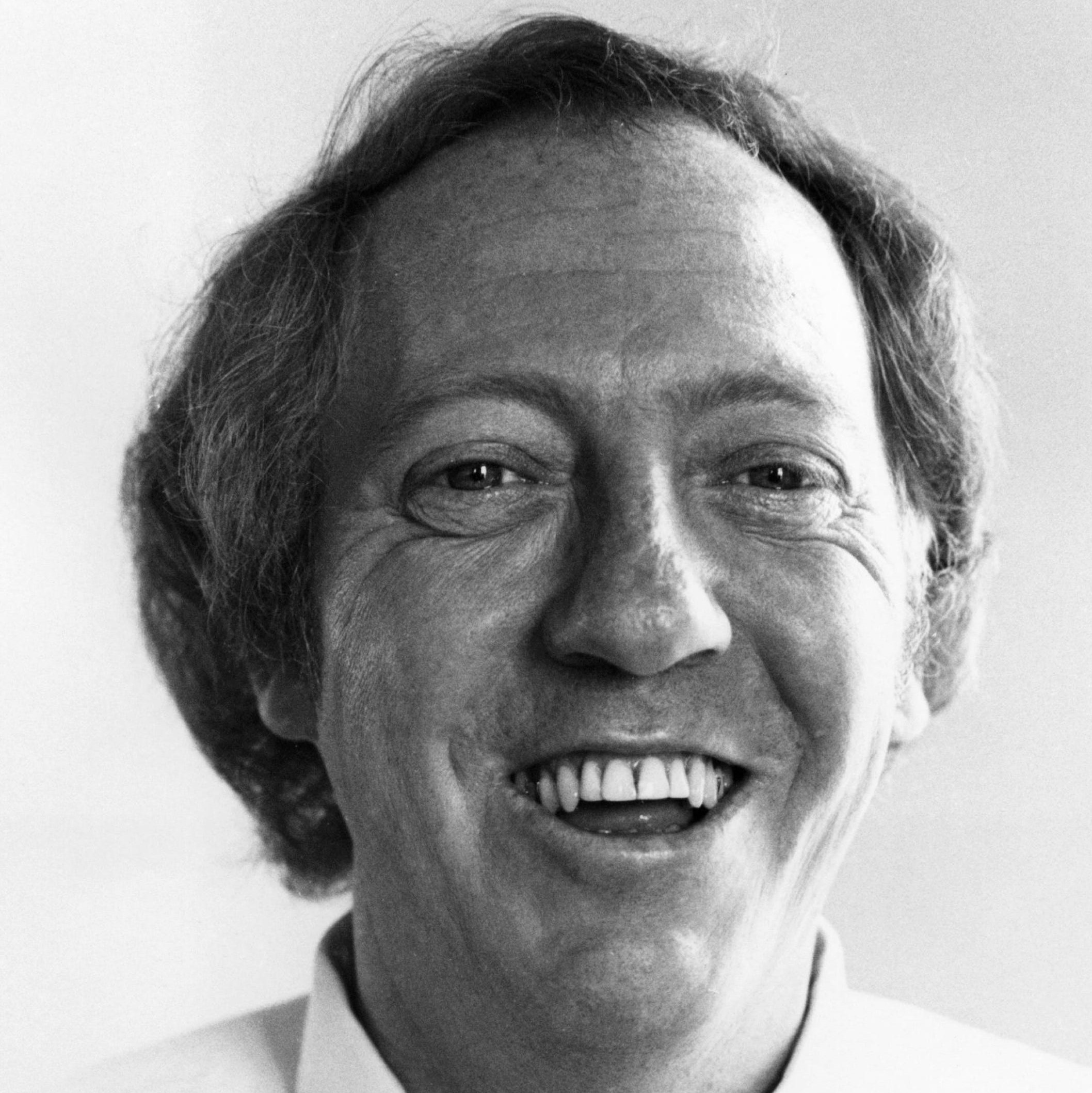 Adaptation Manager/producer Robert Stigwood leveraged his involvement with key British pop and rock stars of the '60s into a series of music-oriented movies in the '70s. At his height, his projects achieved a synergy in which...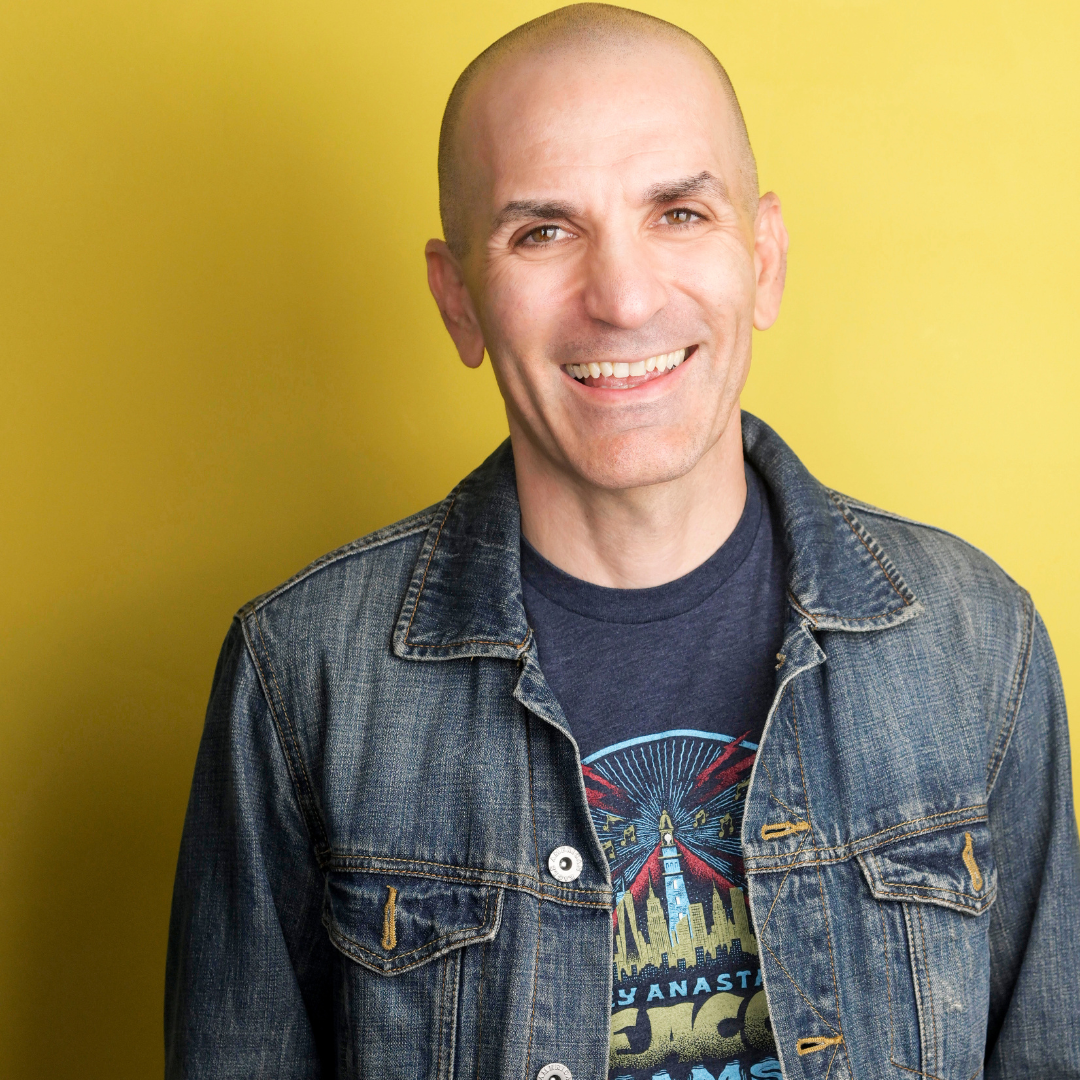 North American Adaptation Prior to launching Broadway Licensing, Cercone served as Chief Business Officer and Senior Vice President of Professional and International Licensing for Theatrical Rights Worldwide (TRW). Since 2011, Cercone helped build TRW...
North American Adaptation David Abbinanti is a national award-winning composer, songwriter and orchestrator. Credits include Elvis: The Musical (Book co-written with Sean Cercone, Orchestrations, Arrangements and Additional Music...
Reviews
"The musical successfully recreates the feel of the movie and manages to capture its spirit. It dazzles with ... crowd-pleasing 70s anthems."
Asia 361
Singapore
---
"The result is a tremendously entertaining show paying due fidelity to its source, both in content and attitude ... Saturday Night Fever feels the heat and sets pulses racing."
The Arts Desk
England
---
Orchestrations
10 Musicians
Piano/Conductor (Keyboard 1)
Keyboard 2
Reed
Trumpet
Trombone
Guitar
Bass
Drums
Violin
Cello

Casting
Tony Manero
Male - 19
Handsome, charismatic Brooklyn Italian. Ringleader of his gang of friends, The Faces. Tough guy exterior with vulnerability underneath – a "thinker," not a "talker." He comes alive whenever he dances. (Range: A2-G4)
Bobby
Male - 19
One of the Faces. Genuine and less self-assured than the other guys. He breaks up with his high school girlfriend, Pauline at their urging, and continuously struggles with doing the right thing. Strong singer/actor who can move, Brooklyn accent. (Range: C3-A4
Gus
Male - 19
One of the Faces. A follower. Not afraid to lie to cover his own ass. Strong singer who can move, Brooklyn accent. (Range: E3-F#4)
Double-J
Male - 19
One of the Faces. A charming and funny jokester and a real bruiser. Physically the toughest of the gang. Strong singer/actor with great comedic timing, who can move, Brooklyn accent. (Range: C3-F#4)
Joey
Male - 19
One of the Faces. A real "wise-guy" with possible connections. Strong singer/actor who can move, Brooklyn accent. (Range: E3-A4)
Monty - Any Age
The MC, DJ, and gatekeeper of 2001. Good-looking and charismatic with a big personality. After Tony, the coolest person in town. Strong singer who can move. (Range: B2-G4)
Frank Manero
Male - 40s - 50s
Tony's father. An out of work construction worker who feels like the world has turned its back on him. Brooklyn accent.
Flo Manero
Female - 40s - 50s
Tony's mother. A devout Catholic, she cares deeply for her family, and especially idolizes her son, Frank Jr. Brooklyn accent.
Frank Jr.
Male - 20s
Tony's brother who has left the priesthood. Humble and full of good advice. A strong actor with a Brooklyn accent.
Linda Manero
Female - 15-16
Tony's little sister. Sunny and spunky. Brooklyn accent. Linda could double in the chorus or you could just include her in some chorus numbers at 2001 as if she sneaked in with a fake ID.
Stephanie Mangano
Female - 20
(pronounced with a hard G, as in "mango") Puts on airs to hide her Brooklyn upbringing, but every now and then a bit of the old neighborhood comes out. She may be pretentious and lack tact at times, but she is still genuinely likeable. Strong singer/actor and dancer, Brooklyn accent. (Range: Bb3-F#5)
Pauline
Female - 19
Sweet and optimistic ex-girlfriend of Bobby. She is hurt by Bobby's behavior, but there's a larger issue that's concerning her. Strong singer, Brooklyn accent. (Range: G3-E5)
Annette
Female - 19
Overeager to please, a "puppy-dog" with an insecure edge. Is incredibly hurt that Tony does not have feelings for her. Strong actor/singer and dancer, Brooklyn accent. (Range: F3-C5)
Candy
Female - Any
The resident singer of 2001. Sexy and confident, beloved by everybody. Strong singer/belter. She has a great deal of singing to do. (If a female is cast as MONTY, MONTY and CANDY might share the solos at 2001.) (Range: A4-G5)
Ensemble
SALESMAN FUSCO PETE (Owns the Dance Studio – can be male or female) JAY GABRIEL CHESTER BRINSON (2001 DANCE CONTESTANT) CESAR RODRIGUEZ (2001 DANCE CONTESTANT) "STAYIN' ALIVE" GIRL "STAYIN' ALIVE" FEMALE SOLOIST GIRL AT 2001 CONNIE DOREEN SHIRLEY CHARLES (2001 DANCE CONTESTANT) MARIA HUERTA (2001 DANCE CONTESTANT)
Production Materials
Included in your license are the following cast and crew scripts. These materials will be shipped upon receipt of payment if your license request is approved.
21 Cast Script/Vocal Books
A combination of the show's full script and the full vocal book. All dialogue within each song is printed in the score to prevent flipping back and forth during rehearsals. All books are spiral-bound and double-sided.
2 Director's Scripts
A single-sided, spiral-bound script designed with plenty of space for the director to take notes and add blocking during the rehearsal process.
1 Stage Manager's Script
A single-sided, three-hole punched script that can be inserted into your three-ring binder.
1 Piano/Conductor Score
A keyboard score that is a key part of the show's actual orchestration. This score contains both vocal parts and a cue staff, which guides the conductor through the full orchestration by informing them when instruments enter the song, as well as providing specific part lines when necessary.
1 Rehearsal Piano Score
This piano score is a reduction of the full orchestra, designed to be used during the rehearsal process. All vocal parts are included in this score.
Instrumentation
Piano/Conductor (Keyboard 1), Keyboard 2, Violin, Cello, Reed, Trumpet, Trombone, Guitar, Bass, Drums
Promotional Resources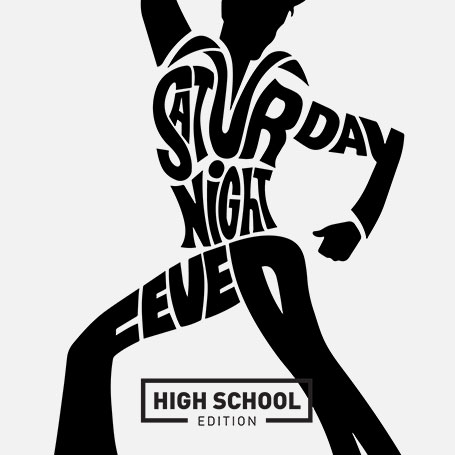 Official Logo Pack
Included with license
Includes color and black and white high-resolution logo files in JPG, PNG, and EPS formats.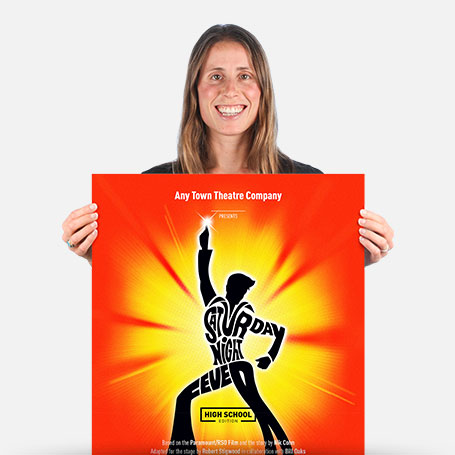 Official Show Artwork
$175
Creating artwork for your performance has never been easier – customize online in minutes, download a print-ready PDF, order printed posters, access layered files.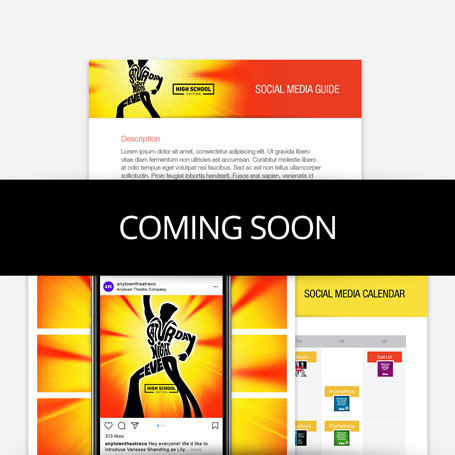 Social Media Marketing Kit
$250
Includes everything you need to plan and implement the promotion of your show – 50+ graphics for social media, original show specific content, social media guide, promotion calendar and press release template.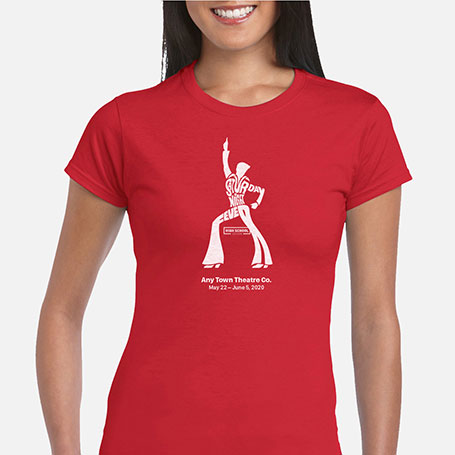 Cast & Crew T-Shirts
As low as $14 each
Broadway Licensing has partnered with Subplot Studio to offer premium-quality Cast & Crew T-Shirts! You can add your theatre name, show dates and even your cast & crew names on the back.
Production Resources
Stage Tracks / Show Ready
These high quality performance and rehearsal tracks will greatly enhance your production.
$750+
Show Ready
This rehearsal tool allows you to play a customizable rehearsal track of your show, complete with individual vocal parts.
$350
Additional Books
Additional books (Cast Script/Vocal, Piano/Conductor, etc.) are available.
$25 each
Full Conductor Score
An ideal solution for those who choose to conduct their show from the podium, as opposed to the piano. Each detailed instrument staff is always right in front of you--giving you the most comprehensive layout for full control of your orchestra.
$125/Print, $100/Digital, $175/both
Digital Orchestration Parts
Prefer playing or rehearsing from your tablet? All of our orchestration scores (including PC and PV) are available in digital copies.
Digital PC or PV $50
Full Digital Orchestration Set $150
Broadway Plus
A workshop experience in which a Broadway artist speaks and works with students in an educational setting through our partnership with Broadway Plus.
Prices Vary by Product
TurnKey Transpositions
Broadway stars change the keys of songs all the time...so why not you? Optimize your actors' performances by ordering our TurnKey Transposition. Get the perfect key for the perfect actor! All digital delivery, usually within 24 hours.
$50 per song for PV or PC
$150 per song for all orchestral parts (including PC/PV)
KeyboardTEK
Sound like Broadway with KeyboardTEK! KeyboardTEK provides original Broadway keyboard programming that's easy-to-use and playable for pit musicians of all levels. Licensing programming from KeyboardTEK will elevate your orchestra or pit band to the fullest using only the most authentic sounds.
Credits
Saturday Night Fever The Musical
Based on the Paramount/RSO Film and the story by Nik Cohn
Adapted for the stage by Robert Stigwood in collaboration with Bill Oaks
North American version written by Sean Cercone & David Abbinanti
Featuring songs by The Bee Gees
Arrangements, orchestrations and additional music and lyrics by David Abbinanti
Music and Lyrics by Barry Gibb, Maurice Gibb and Robin Gibb
"Stayin' Alive," "How Deep Is Your Love," "Night Fever," "More Than A Woman," "Jive Talkin'", "You Should Be Dancing," "If I Can't Have You," "Nights On Broadway"
Music and Lyrics by Barry Gibb and Albhy Galuten
"What Kind Of Fool"
Music and Lyrics by David Abbinanti
"Top of Your Game," "100 Reasons," "Stuck," "Dog-Eat-Dog"
Music by David Shire
"Salsation"
"Night on Disco Mountain"
Music and Lyrics by Ronald Bell / Kool & The Gang
"Open Sesame"
Music and Lyrics by Harry Casey and Richard Finch
"Boogie Shoes"
Music and Lyrics by Leroy Green and Tyrone Kersey
"Disco Inferno"
Adapted by Walter Murphy
"Fifth of Beethoven"
Also Available