The Total Bent

When a British record producer arrives in Montgomery, Alabama to hook Marty Roy, a young black musical prodigy, he launches us back into Marty's tumultuous upbringing. The son of a gospel star and self-proclaimed healer, Marty spent his childhood writing the songs that have made his charismatic father famous. But in a nation on the verge of social upheaval, with the rising heat from the street guiding his pen, Marty finds himself at odds with his spiritually forceful father as he strives to create a masterpiece that will change America—no matter the cost. A funny, fiery, one-of-a-kind show, THE TOTAL BENT is about the passions that divide a father and son as they make their music and make their choice between salvation and selling out.

Roles
8M, 4 Any

Musicians
8

Acts
1

Duration
110 minutes
Creators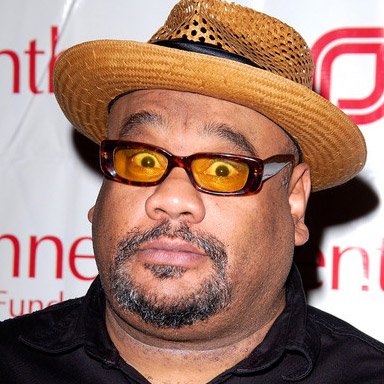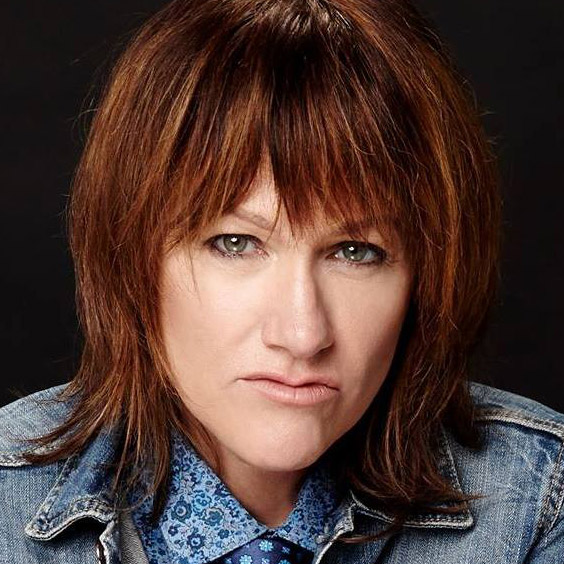 Music Heidi Rodewald has spent over a decade as a performer, arranger, producer, and composer for both The Negro Problem and the multi-disciplinary ensemble known as Stew. She co-wrote the musical Passing...
Reviews
"Blazingly entertaining, fresh, and funny, 'The Total Bent' keeps you hooked through the surging power of its sensational score, which blends elements of the blues, gospel, funk and throbbing guitar-driven rock. Stew's lyrics, too, are a consistent pleasure. An ecstatic combination of revival meeting and rock concert."
New York Times

---
"Daring! A shaggy, idiosyncratic patchwork of Civil Rights–era satire, father-son drama and an allegory about the birth of funk. The music is funky, fierce, and sticky-sweet."
Time Out New York

---
"A religious experience of the highest caliber. The music is revelatory. Stew and Rodewald have created a thrilling score— sharp, often bitingly funny, and thoroughly mesmerizing from start to finish."
TheaterMania

---
"If you're at all familiar with the Stew/Rodewald collaboration, you know it produces wildly pleasing music across pretty much every contemporary genre. 'The Total Bent' is no exception, and as always, this one is just packed with heart."
Deadline

---
Orchestrations
8 Musicians
Piano/Conductor
Guitar 1
Guitar 2/Keyboard 2
Bass
Organ
Trumpet
Winds
Drums
Production Materials
Included in your license are the following cast and crew scripts. These materials will be shipped upon receipt of payment if your license request is approved.
12 Cast Script/Vocal Books
A combination of the show's full script and the full vocal book. All dialogue within each song is printed in the score to prevent flipping back and forth during rehearsals. All books are spiral-bound and double-sided.
2 Director's Scripts
A single-sided, spiral-bound script designed with plenty of space for the director to take notes and add blocking during the rehearsal process.
1 Stage Manager's Script
A single-sided, three-hole punched script that can be inserted into your three-ring binder.
2 Piano/Vocal Scores
This piano score includes all vocal parts. It can be used during the rehearsal process and during performance.
Promotional Resources Official Logo Pack
Included with license
Includes color and black and white high-resolution logo files in JPG, PNG, and EPS formats.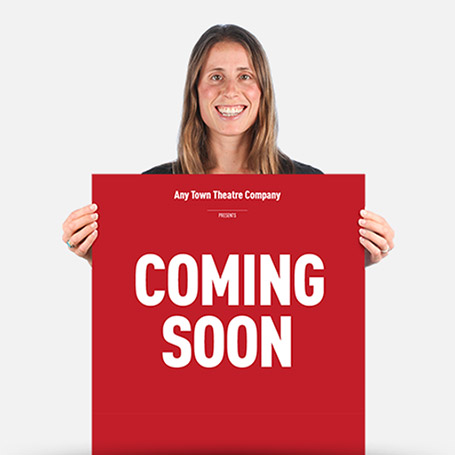 Official Show Artwork
$175
Creating artwork for your performance has never been easier – customize online in minutes, download a print-ready PDF, order printed posters, access layered files. Social Media Marketing Kit
$250
Includes everything you need to plan and implement the promotion of your show – 50+ graphics for social media, original show specific content, social media guide, promotion calendar and press release template.
Production Resources
Digital Orchestration Parts
Prefer playing or rehearsing from your tablet? All of our orchestration scores (including PC and PV) are available in digital copies.
Digital PC or PV $50
Full Digital Orchestration Set $150
Broadway Plus
A workshop experience in which a Broadway artist speaks and works with students in an educational setting through our partnership with Broadway Plus.
Prices Vary by Product
Also Available