Get ready to buckle up and hold on tight as the iconic and beloved movie, Back to the Future, takes its electrifying journey to the dazzling lights of Broadway! As it continues its triumphant run at the Adelphi Theatre in the London's West End, where it won the prestigious 2022 Olivier Award for Best Musical, the hit musical has now landed at the Winter Garden Theatre for an unforgettable experience!
In Back to the Future: The Musical, Marty McFly ventures into a thrilling time-travel escapade using Doc Brown's legendary time machine. But hold your breath as he accidentally unleashes chaos in 1955, jeopardizing his parents' love story! With the clock ticking and destiny hanging by a thread, he must team up with a younger Doc to repair the delicate threads of time while taking on the relentless challenges of the past and confronting the menacing bully, Biff Tannen.
In the spirit of honoring the past and embracing the endless possibilities of the future, we have a thrilling lineup of nostalgic titles that will take you on epic journeys through history or plunge you headfirst into the extraordinary realms of the imagination! Let the adventure begin!
A Glimpse into the Future
Directing shows set in the future offers directors a platform to explore boundless creativity and imaginative storytelling. It challenges them to envision and bring to life unique futuristic worlds, pushing the boundaries of traditional theater!
1984 by George Orwell, a new play by Robert Icke and Duncan Macmillan
Living under the totalitarian rule of the Party, Winston Smith has the risky idea of writing a diary, a crime punishable by death with the constant fear of surveillance. Despite the potential consequences, he starts documenting his thoughts in the year 1984, envisioning two possible futures: heroism in the eyes of a free society or capture, execution, and oblivion, as this award-winning adaptation of George Orwell's dystopian novel leaves a lasting impact on the world.
"This is a staging that reconsiders a classic with such steely power that it chills brain, blood and bone." —The Times (London)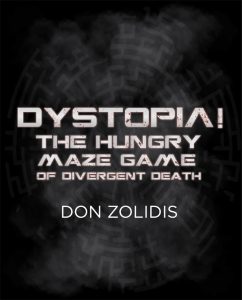 In a dystopian future, a group of teens are trapped and forced to confront emotionally sensitive guards, tight budgets, and a trigger-happy Gamemaster to emerge victorious, raising the question of who the true main character is. This bloodthirsty satire of reality TV and young adult fiction explores the absurdly bleak odds they face, making survival seem possible for only one.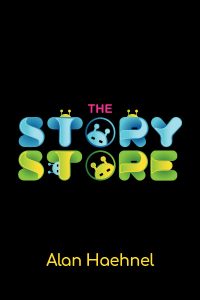 The Story Store may resemble a typical technology retailer, but it offers a more intimate experience – granting any desired story through lifelike robots and accommodating employees. For Nicole, an aspiring apprentice, it's an ideal outlet for her persuasive skills, while Jared seeks the truth behind a haunting family secret, uncertain of the narrative he'll uncover amidst potential product placements and personal information sharing.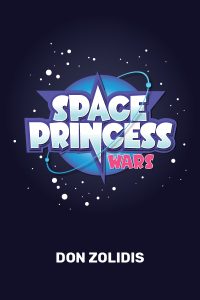 Archer becomes an unwilling audience for her dad's familiar yet chaotic fantasy adventure screenplay, filled with an absurd mix of heroes, villains, robots, and romances. As she gets pulled into the story of a princess with a secret agenda and destined space wizards, she starts questioning whether the chaos might actually be a stroke of genius. This hilarious satire of beloved fantasy adventures features a one-act version with flexible casting and special effects achieved by one actor handling models and puppets, bringing the epic quest to any stage.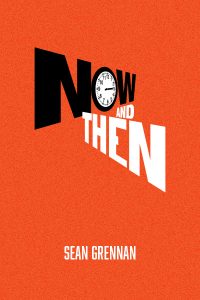 In 1981, Jamie, a bartender, faces a life-changing encounter when an older man offers him and his girlfriend Abby two thousand dollars to share a drink. As they exchange stories and ponder their future decisions, they discover the man's peculiar interest in their choices, which seems unbelievable until a second stranger arrives, challenging their perception. Now and Then, a heartfelt romantic comedy, explores the consequences of the choices we make and the people who share those moments with us.
"There's a sweetness to this sometimes bittersweet story about love, dreams and regrets." – Kathleen Allen Special, Arizona Daily Star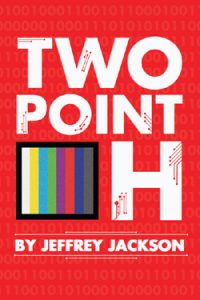 After the death of pioneering software mogul Elliot Leeds, his grief-stricken widow Melanie stumbles upon his greatest creation: a highly advanced virtual-reality simulation of Elliot himself. Named "Elliot 2.0," this virtual soul possesses artificial intelligence, recorded thoughts, and a digital re-creation of his appearance, leading to the haunting question of whether he is truly alive.
"A fresh take on technology and what rights we may or may not have regarding the creation of new beings… Jackson exposes our minds to ideas that intrigue and surprise us." – Shoshana Roberts, Theatre is Easy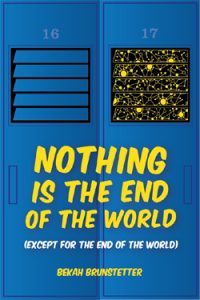 Set in the near-distant future, an NYC charter school introduces artificially intelligent students, Olive and Godfrey, who face hostility from the already self-conscious Junior class. A reality show's arrival captures this social experiment, leading to a thought-provoking exploration of the boundaries between advancing technologies and humanity's essence in this dark play.
A Journey into the Past
Plays and musicals set in the past hold a timeless charm for audiences, offering them a journey into history or invoking their feelings of nostalgia. Here are just some timeless titles from BLG's catalogue!
A Simpler Time

by Jonathan Dorf, Tyler Dwiggins, Claire Epstein, Kathryn Funkhouser, Patrick Greene, Mora V. Harris, Carrie McWethy (McCrossen), Ian McWethy, Don Zolidis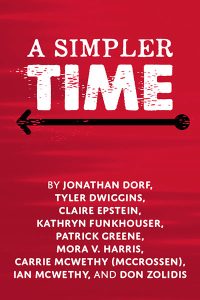 In this collection of ten-minute plays, nine playwrights unearth humor and familiarity from various eras. The flexible performances allow you to mix and match the plays, optionally threading them together with interludes to create a tale of three time travelers, offering funny and relatable moments as you journey through history, from the night before the Constitution's due date to the 1940s telephone switchboard, the medieval era, and a mysterious possible future, all celebrating the humor inherent in human nature.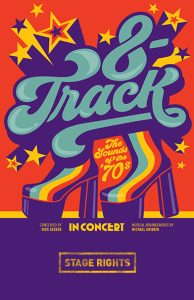 Put on your leisure suits, halter tops, and platform shoes and get ready to boogie down through ten years of groundbreaking music! With its propulsive rhythms and dazzling harmonies, 8-Track is a fast-paced musical romp through one of the most impassioned decades of the 20th century. This Baby Boomers' dream come true features the music of The Emotions, The Carpenters, Labelle, Barry Manilow, Marvin Gaye, The Doobie Brothers, The Bee Gees, Helen Reddy, KC and the Sunshine Band, and more! Rediscover the heart and soul of the forgotten decade with this joyously rousing, moving, and often downright hilarious musical in concert. "Magic…makes you feel young again!" – Saint Paul Pioneer Press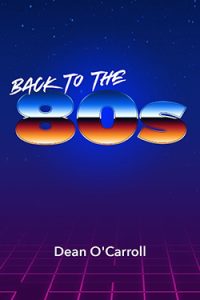 Hold on to your hoverboards, we're taking a trip Back to the 80s! When modern teen Mary Fitzfry gets sent back in time by an eccentric professor, she finds herself in the middle of a totally tubular cavalcade of 80s pop culture. There's a lot of familiar faces, from the teens in breakfast-time detention to the guys chasing ghosts and dancing zombies, but the biggest surprise of all is Mary's own protective mom as a teen. Turns out she's actually kind of rad – but thanks to Mary's time travel, she's in trouble. Can Mary make things right?
"A solid mother-daughter story layered underneath lots of great, nostalgic one-liners. Tons and tons of parts for bigger casts." – Matt W.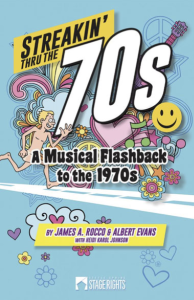 This smash Off-Broadway hit is a virtual jukebox of your favorite '70s hits!
An outrageous, mind-blowing dash through the "Me Decade," complete with (shh!) a real-life streaker! Featuring over 40 hit songs, Streakin'! Thru the 70s is filled with enough music and comedy sketches to make your bell bottoms burst.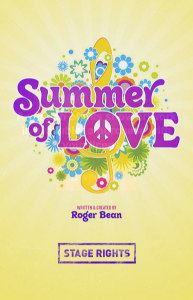 In this hippie, trippy musical by Roger Bean, the electrifying music of the late 1960s takes center stage. A conservative runaway bride's encounter with the countercultural revolution in San Francisco's Haight-Ashbury neighborhood leads her to embrace a life of freedom and self-discovery, accompanied by iconic hits like "Crystal Blue Persuasion," "War," "One Tin Soldier," "Piece of My Heart," "Spinning Wheel," and the classic "San Francisco," making it a flower-power, feel-good musical experience you'll adore.
Sympathy Jones

book by Brooke Pierce, music and lyrics by Masi Asare
Sympathy Jones, a secretary with dreams of being a super secret agent, stumbles upon a confidential file revealing a plot to overthrow the government, sparking her journey into adventure and fame. However, as she attempts to save the world, she learns that the reality of impossible odds is less glamorous than imagined, and she can't do it alone, leading to a delightful 1960s-era musical filled with humor, self-discovery, and heart-pounding action.
Let It Be

by Annerin Production, Stageworks Productions, and Maggie Pitts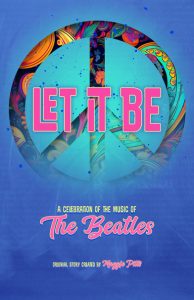 LET IT BE, featuring the sensational songs of The Beatles, immerses its audience in the innocence, turbulence, and hopefulness of the 1960s. With the lyrics and music taking center stage, the direction and choreography shape the story, liberating it from the confines of a traditional book musical, and the timeless songs drive the narrative of the characters' journey, evoking emotions from exuberance to rebellion, making it a fantastic choice for schools, community, and professional theaters alike.
Staging productions set in the past presents directors and teachers with a unique set of challenges. To achieve authenticity, directors must research historical accuracy, including but not limited to costumes, props, set designs, and language. They must also navigate cultural sensitivity when portraying diverse cultures or marginalized communities and find a balance between historical accuracy and modern audience understanding. Managing the representation of historical social norms and values can be tricky, and directors must decide whether to stay true to the context or adapt elements to align with contemporary sensibilities.