Summer of Love

This hippie, trippy musical from Wonderettes creator Roger Bean features the powerful music of the late 1960s. When a conservative runaway bride discovers the countercultural revolution of the Haight-Ashbury neighborhood of San Francisco, the hippies and dropouts of Golden Gate Park teach her to live, live, live! With such hits as "Crystal Blue Persuasion," "War," "One Tin Soldier," "Piece of My Heart," "Spinning Wheel," and, of course, "San Francisco," you'll love this flower-power, feel-good musical experience.

Roles
6W, 6M, Ensemble

Musicians
8

Acts
2

Duration
2 hours
Creators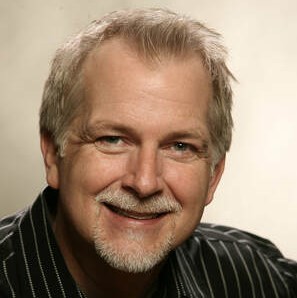 Creator Roger Bean created the long-running hit The Marvelous Wonderettes (over 1,200...
Videos
Reviews
"Pure perfection! Foot stomping standing-ovations!"
---
"Summer of Love has a dynamite ensemble that moves and grooves."
---
"Critic's Pick!"
---
Orchestrations
8 Musicians
Keyboard 1
Keyboard 2
Guitar
Bass
Drum
Reed
Trumpet 1
Trumpet 2
Casting
Holly
Female - Early 20s
A runaway bride. Sweet, innocent, thirsty for knowledge and understanding. She is wide-eyed and loving beyond her years. Act I is Holly's journey to discover her future.
Curtis
Male
Handsome, square, conservative. Jilted at the altar by Holly, follows her to the Haight-Ashbury to take her back to where she belongs. Act II becomes Curtis' journey to discover truth and the consequences that come with all actions.
River
Male - Late 20s-30s
The leader of the tribe. Charming, knowing, sexy, sharing. Usually "live and let live," confronts Curtis to protect both Holly and his tribe. Saige is his common-law wife, yet also in a relationship with Daisy.
Mama
Female - 50s/60s
Came to the park to find peace after her son died in early involvement in Vietnam. She is the matriarch of the group, a hippy sort of den mother. Teaches Curtis how to find the path to enlightenment.
Coyote
Male - 20s
Runaway from Salt Lake City, a former Mormon who came to San Francisco to escape his upbringing and explore his newfound sexual freedom. Boyfriend of Donovan.
Saige
Female - 30s
African-American. Full of heart. Welcomes Holly into their group with open arms. Her sweet spirit covers the internal pain she carries deep inside from sharing River with Daisy.
Rufus
Male - Late 20s
African-American. War vet, now opposed to the escalation in Vietnam. Angry, resentful, yet loving to those upon whom he depends.
Janis
Female - 20s-30s
Slightly vacant and full of life, Janis is the storyteller and poet of the group. Along with Daisy, a member of a mime troupe called "Our Lady of Theatrical Mercy."
Donovan
Male - 20s
Sweet, loving boyfriend of Coyote. Came to the city to be an artist. A true flower child, he hasn't a bad word or thought for anyone. Would share with and care for the entire world if he could.
Willow
Female - 20s
Her name says it all— lithe, willowy and always slightly stoned. The more hair, the better. Incredibly tight with Dizzy, her main squeeze. She watches out for herself and Dizzy.
Dizzy
Male - 20s
A real scamp, always looking for a quick way to achieve his goals, resorts to theft on occasion. Also always slightly stoned, Dizzy is the tribe's main procurer of all things both mellow and psychedelic.
Daisy
Female - 20s
Asian-American. River's young girlfriend, has taken a vow of silence against the war. Dances and interprets Janice's storytelling for crowds to raise bread when needed for the group. Speaks and sings only during the finale.
Production Materials
Included in your license are the following cast and crew scripts. These materials will be shipped upon receipt of payment if your license request is approved.
12 Cast Script/Vocal Books
A combination of the show's full script and the full vocal book. All dialogue within each song is printed in the score to prevent flipping back and forth during rehearsals. All books are spiral-bound and double-sided.
2 Director's Scripts
A single-sided, spiral-bound script designed with plenty of space for the director to take notes and add blocking during the rehearsal process.
1 Stage Manager's Script
A single-sided, three-hole punched script that can be inserted into your three-ring binder.
2 Piano/Conductor Scores
A keyboard score that is a key part of the show's actual orchestration. This score contains both vocal parts and a cue staff, which guides the conductor through the full orchestration by informing them when instruments enter the song, as well as providing specific part lines when necessary.
Instrumentation
Keyboard 1, Keyboard 2, Guitar, Bass, Drum, Reed, Trumpet 1, Trumpet 2
Promotional Resources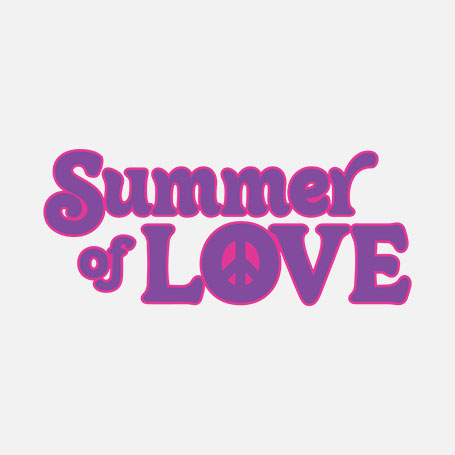 Official Logo Pack
Included with license
Includes color and black and white high-resolution logo files in JPG, PNG, and EPS formats.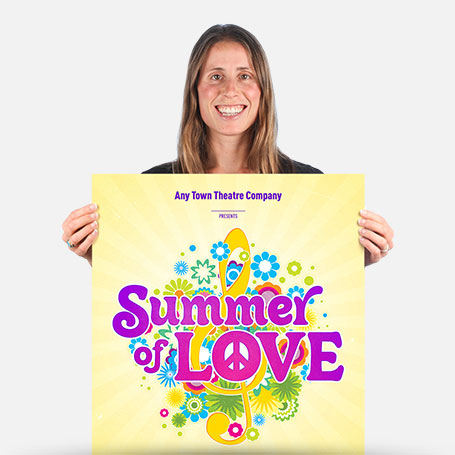 Official Show Artwork
$175
Creating artwork for your performance has never been easier – customize online in minutes, download a print-ready PDF, order printed posters, access layered files.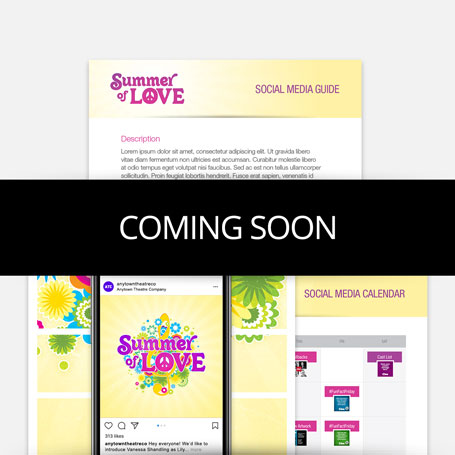 Social Media Marketing Kit
$250
Includes everything you need to plan and implement the promotion of your show – 50+ graphics for social media, original show specific content, social media guide, promotion calendar and press release template.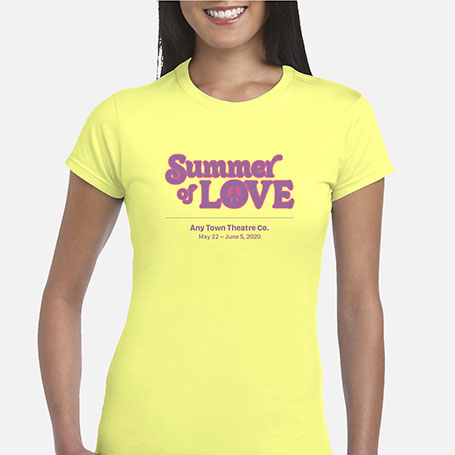 Cast & Crew T-Shirts
As low as $14 each
Broadway Licensing has partnered with Subplot Studio to offer premium-quality Cast & Crew T-Shirts! You can add your theatre name, show dates and even your cast & crew names on the back.
Production Resources
Rehearsal Tracks
Broadway Licensing's rehearsal tracks are like having your own personal music director alongside you as you learn the intricacies of your particular vocal part. Delivered to you digitally, they are easily downloaded on any computer, tablet, or smartphone.
$100
Additional Books
Additional books (Cast Script/Vocal, Piano/Conductor, etc.) are available.
$25 each
Full Conductor Score
An ideal solution for those who choose to conduct their show from the podium, as opposed to the piano. Each detailed instrument staff is always right in front of you--giving you the most comprehensive layout for full control of your orchestra.
$125/Print, $100/Digital, $175/both
Digital Orchestration Parts
Prefer playing or rehearsing from your tablet? All of our orchestration scores (including PC and PV) are available in digital copies.
Digital PC or PV $50
Full Digital Orchestration Set $150
Broadway Plus
A workshop experience in which a Broadway artist speaks and works with students in an educational setting through our partnership with Broadway Plus.
Prices Vary by Product
Also Available