Creators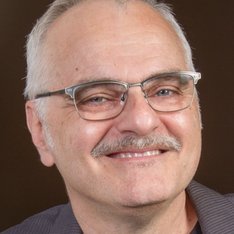 James A. Rocco is an award-winning director, writer, and theatrical consultant whose work has been seen on Broadway, Off-Broadway, and throughout the United States, London, Paris, and Tokyo. In...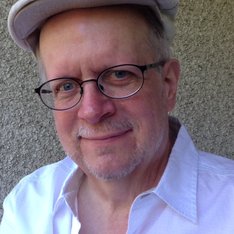 Albert Evans wrote the music for the Off-Broadway hit Pageant, chosen by TIME Magazine as one of the year's ten best entertainment events. In addition to its many U.S....
Videos
Reviews
"It's like stumbling onto a jukebox full of your favorite 45s. It leaves no pet rock unturned!"
---
"Scores plenty of laughs. This show is for you."
---
Orchestrations
4 Musicians
Bass, Drum, Guitar, Keyboard
Casting
Tripp
Male
A dazed and confused adult. Plays Tim (the pop star son in 27 Bubblegum Lane, a '70s sitcom), Jo Jo (the "winner of last week's hustle contest"), and a James Taylor-type. Tripp is also the "streaker" (see note below). High rock tenor.
Tyrone
Male
A Lou Rawls-type who came to "party." Plays Dr. Grady (the father in 27 Bubblegum Lane, a '70s sitcom), the Village Person, Pops (a stagehand), and a jazz fusion jammer. Must sing R&B as well as pop.
Donny
Male
An "Up With People"-type singer (Donny Osmond) with a toothy smile. Plays Carver (the myopic and brainy son in 27 Bubblegum Lane, a '70s sitcom), Tap Kneejerk (a game show host), Tony Marino (a Saturday Night Disco King), a John Denver-type, and an Andy Warhol-type. Great pop singer and great comedian.
Chrissie
Female
A blonde (Suzanne Somers) '70s bombshell-type. Plays Melanie (the sex-crazed girl next door in 27 Bubblegum Lane, a '70s sitcom), a hippie chick modern dancer, Leesha ("last week's winner of the hustle contest"), a Candy Darling-type, a Karen Carpenter-type, and a Toni Tenille-type. Must be an excellent singer and dancer.
Gloria
Female
A tough women's (Gloria Steinem) libber. Plays Peggy (the house keeper in 27 Bubblegum Lane, a '70s sitcom), Sheryl Meryl (a whacked-out Vanna White-type in Scream That Theme), a female trucker, and Scarrie White (Carrie's cousin). Must be an excellent comedian and singer.
Angela
Female
A former disco diva, a Tina Turner-type. Plays Pookie (the youngest pigtailed daughter in 27 Bubblegum Lane, a '70s sitcom), Sonna (a Donna Summers-type), and an Angela Davis-type. Great dancer and fierce R&B.
Production Materials
Included in your license are the following cast and crew scripts. These materials will be shipped upon receipt of payment if your license request is approved.
6 Cast Script/Vocal Books
A combination of the show's full script and the full vocal book. All dialogue within each song is printed in the score to prevent flipping back and forth during rehearsals. All books are spiral-bound and double-sided.
2 Director's Scripts
A single-sided, spiral-bound script designed with plenty of space for the director to take notes and add blocking during the rehearsal process.
1 Stage Manager's Script
A single-sided, three-hole punched script that can be inserted into your three-ring binder.
2 Piano/Conductor Scores
A keyboard score that is a key part of the show's actual orchestration. This score contains both vocal parts and a cue staff, which guides the conductor through the full orchestration by informing them when instruments enter the song, as well as providing specific part lines when necessary.
Instrumentation
Bass, Drum, Guitar, Keyboard
Promotional Resources Official Logo Pack
Included with license
Includes color and black and white high-resolution logo files in JPG, PNG, and EPS formats.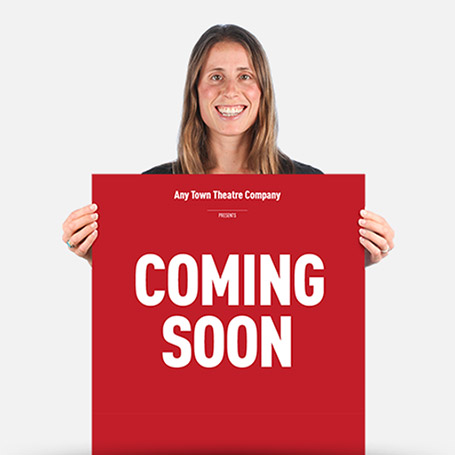 Official Show Artwork
$175
Creating artwork for your performance has never been easier – customize online in minutes, download a print-ready PDF, order printed posters, access layered files. Social Media Marketing Kit
$250
Includes everything you need to plan and implement the promotion of your show – 50+ graphics for social media, original show specific content, social media guide, promotion calendar and press release template.
Production Resources
Performance Tracks
Our top-quality digital performance tracks are sent to you through a simple link. Quickly download them to your computer, tablet or smartphone and start rehearsing!
$500
Sound Effects Package
Our easily downloadable SFX package includes all the necessary noises to enhance your production. No additional software is required so you can simply run these from a computer, phone or tablet.
$25
Broadway Plus
A workshop experience in which a Broadway artist speaks and works with students in an educational setting through our partnership with Broadway Plus.
Prices Vary by Product
TurnKey Transpositions
Broadway stars change the keys of songs all the time...so why not you? Optimize your actors' performances by ordering our TurnKey Transposition. Get the perfect key for the perfect actor! All digital delivery, usually within 24 hours.
$50 per song for PV or PC
$150 per song for all orchestral parts (including PC/PV)
Credits
A note about the Streaker: in the Off-Broadway production, the "streaker" was the male understudy. If he was on, someone else was brought in to streak. The show however was written structurally for the Tripp character to be able to get off stage and be the "streaker." This will depend on your casting.
Also Available