This holiday season is sure to be unlike any before! Learn more about our new titles that are sure to put your audiences right in the Christmas spirit. In addition to in-person, some shows have been reworked so your theater can perform them from the comfort and safety of your own homes using Zoom and our platform, ShowShare!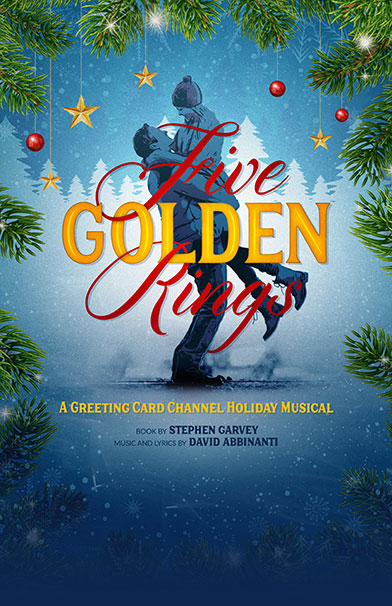 FIVE GOLDEN RINGS: A Greeting Card Channel Holiday Musical
Musical
Roles: 3M, 3F (Flexible)
Musicians: 1 or None
Duration: 80 mins (1 Act)
Synopsis: Holly, a business exec from "the city" gets snowed in at a quaint Vermont B&B for Christmas and begins to fall for its non-threateningly rugged owner. The issue: it's the very B&B her company is supposed to take over!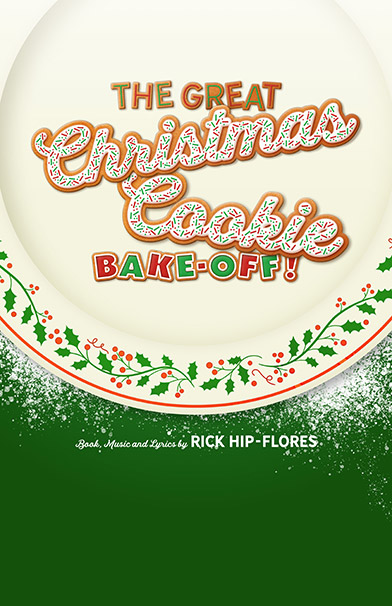 The Great Christmas Cookie Bakeoff!
Musical
Roles: 7F, 8M
Musicians: 1 or None
Duration: 60 mins (1 Act)
Synopsis: This sweet show combines the time-honored tradition of Christmas cookies with the ever popular phenomenon of reality baking competitions. In this musical, eight young cookie chefs have been selected from all over the country to battle it out for first prize at the Cookie Coliseum. Just as no two cookies are the same, each contestant reveals their unique personality through song. Suspense mounts as the chefs are eliminated one by one, by three distinguished celebrity judges. Over the course of the competition, feelings of intense rivalry give way to virtues of charity, family, and forgiveness, as the chefs learn what really makes for a winning Christmas recipe.
The Great Christmas Cookie Bakeoff!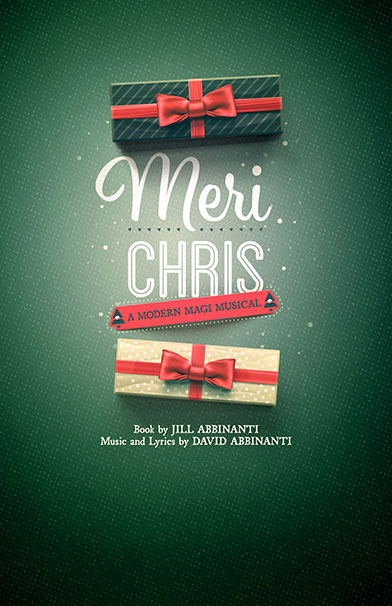 MERI/CHRIS: A Modern Magi Musical
Musical
Roles: 1F, 1M
Musicians: Tracks Included
Duration: 45 Mins (1 Act)
Synopsis: Loving spouses Meredith and Christopher each give up huge career opportunities in order to support the other's goals, unbeknownst to each other. Once the consequences of these seemingly selfless acts (the threat of eviction, dead-end jobs) appear, it leads to anger and blame… until Meri and Chris remember to once again put love at the center of their marriage. Doing this leads them to a happiness beyond their wildest dreams.
MERI/CHRIS: A Modern Magi Musical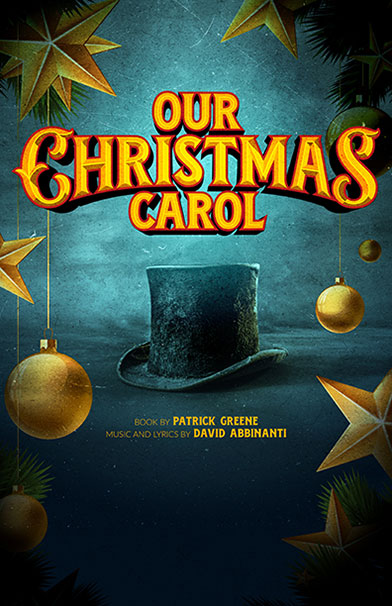 Our Christmas Carol
Musical
Roles: 1F, 1M
Musicians: 1 or None
Duration: 65-75 Mins (1 Act)
Synopsis: Dickens' classic story comes to life in the virtual world in this two-character musical adaptation. Widower and former actor, Harold, receives a video call from his daughter on Christmas Day. On the call, Sylvia convinces her father to join her in performing the adaptation of A Christmas Carol that Harold used to perform with his wife. Our Christmas Carol is a moving, and faithful adaptation of this beloved holiday treasure.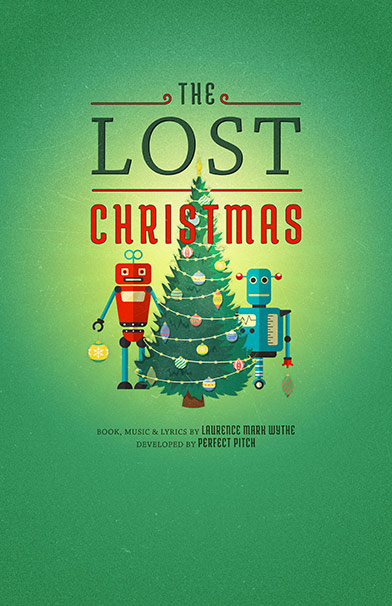 The Lost Christmas
Musical
Roles: 9 + Ensemble
Musicians: 1 or None
Duration: 75 Mins (2 Acts)
Synopsis: A fun musical comedy with a charming, toe-tapping score and an original plot that will keep you guessing at every corner. Feeling that the true, selfless spirit of Christmas has been lost, Santa decides to cancel Christmas forever. Fast forward to the year 3999 where two robots can't help but feel that something is missing from the date December 25th. They travel back in time to enlist little Sophie to help them in their mission to regain Christmas.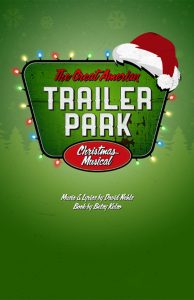 The Great American Trailer Park Christmas Musical
Musical
Roles: 6
Musicians: 4
Duration: 2 Acts
Synopsis: It's holiday time down in Armadillo Acres (North Florida's premier mobile-living community), and everyone's filled with warmth and beer. But when a freak bout of amnesia strikes the trailer park Scrooge, neighborly love is put to the test. Be on hand as Betty, Lin, and Pickles jingle all the way with some new neighbors in an all-new, all-trailer-park musical! This companion to the original GREAT AMERICAN TRAILER PARK MUSICAL is just as much of a cat-fightin', sun-worshippin', chair-throwin' good time-—but with tinsel and Keg Nog.