Creators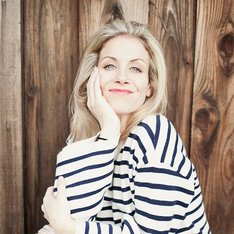 Book, Music & Lyrics Molly Bell is an award-winning playwright and performer based in the San Francisco Bay Area. She is the creator of Real Housewives: The Musical, developed with producer and mentor
Videos
Reviews
"Delicious parody – saucy!"
---
"The wives are beautiful, bitchy, and back-stabbing throughout."
---
"Light, breezy and fun!"
---
Orchestrations
4 Musicians
Piano, Bass, Drums, Keyboard 2
Casting
Joanne Johnson
Female - 30s
the perfect wife who seemingly has it all, a put-together, type-A personality— nothing in her purse is out of place. Joanne is named "Head Housewife" under unusual circumstances and is thrown to the wolves by the other wives when her husband Anderson is indicted for fraud. She crawls her way back to the top as she learns how to change her life and become more like a "real" Real Housewife.
Babette Bellini
Female - 30s
Joanne's best friend/frenemy, is desperately trying to hold onto her marriage to real estate mogul Royce Bellini, who is cheating on her with an "unspecified party" (who we learn is another of our wives). Her friendship with Joanne is almost destroyed by jealousy and rivalry, and their journey toward their patch-up is the heart of the show.
Beezus Horowitz
Female - 49-55
the oldest of the wives, trying to hold onto her youth, elegance, and wealth. Even though she doesn't like it, she acts as the matriarch of the group. When Joanne has troubles, Beezus stirs the water as only she can to create mayhem and chaos.
Lulu Delecante
Female - mid-40s
the mysterious wife with a mysterious sort of English accent. She is a Sultana, and despite her divorce from the Sultan, she still uses the title, which she uses to hide a dire secret from the rest of the wives. Always first to recommend a pharmaceutical pick-me-up, Lulu helps steer Joanne through her early rocky period with the other wives.
Penny Quinoa St. Simone
Female - 30
cute and spirited, this wife is a follower, married to Theodore St. Simone (of questionable sexuality). Penny is both quick-and-dim-witted, a pleaser, and sells a 10-day cleanse called "Babylicious."
Man
Male - 30s-early 40s
plays all the men in the show: Anderson Johnson, Royce Bellini, Theo St. Simone, a swishy hairdresser, a bedazzling TV host, a snooty shoe salesman, a mysterious gypsy, and so much more. Must be very adept at multiple characters and quick changes.
Production Materials
Included in your license are the following cast and crew scripts. These materials will be shipped upon receipt of payment if your license request is approved.
6 Cast Script/Vocal Books
A combination of the show's full script and the full vocal book. All dialogue within each song is printed in the score to prevent flipping back and forth during rehearsals. All books are spiral-bound and double-sided.
2 Director's Scripts
A single-sided, spiral-bound script designed with plenty of space for the director to take notes and add blocking during the rehearsal process.
1 Stage Manager's Script
A single-sided, three-hole punched script that can be inserted into your three-ring binder.
1 Piano/Conductor Score
A keyboard score that is a key part of the show's actual orchestration. This score contains both vocal parts and a cue staff, which guides the conductor through the full orchestration by informing them when instruments enter the song, as well as providing specific part lines when necessary.
1 Piano/Vocal Score
This piano score includes all vocal parts. It can be used during the rehearsal process and during performance.
Instrumentation
Piano, Bass, Drums, Keyboard 2
Promotional Resources Official Logo Pack
Included with license
Includes color and black and white high-resolution logo files in JPG, PNG, and EPS formats.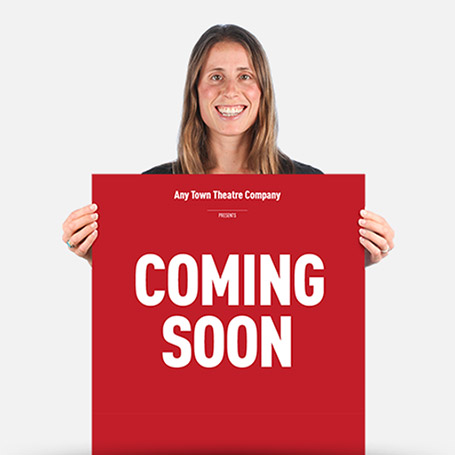 Official Show Artwork
$175
Creating artwork for your performance has never been easier – customize online in minutes, download a print-ready PDF, order printed posters, access layered files. Social Media Marketing Kit
$250
Includes everything you need to plan and implement the promotion of your show – 50+ graphics for social media, original show specific content, social media guide, promotion calendar and press release template.
Production Resources
Additional Books
Additional books (Cast Script/Vocal, Piano/Conductor, etc.) are available.
$25 each
Full Conductor Score
An ideal solution for those who choose to conduct their show from the podium, as opposed to the piano. Each detailed instrument staff is always right in front of you--giving you the most comprehensive layout for full control of your orchestra.
$125/Print, $100/Digital, $175/both
Digital Orchestration Parts
Prefer playing or rehearsing from your tablet? All of our orchestration scores (including PC and PV) are available in digital copies.
Digital PC or PV $50
Full Digital Orchestration Set $150
Broadway Plus
A workshop experience in which a Broadway artist speaks and works with students in an educational setting through our partnership with Broadway Plus.
Prices Vary by Product
TurnKey Transpositions
Broadway stars change the keys of songs all the time...so why not you? Optimize your actors' performances by ordering our TurnKey Transposition. Get the perfect key for the perfect actor! All digital delivery, usually within 24 hours.
$50 per song for PV or PC
$150 per song for all orchestral parts (including PC/PV)
Also Available