Creators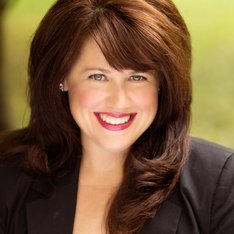 Book, Lyrics, & Music A Tennessee native, Erica McGee's professional stage experience began at Dollywood Entertainment Park in Pigeon Forge, TN. and singing with the female trio Savannah in Nashville, TN. Erica has performed...
Instrumentation
4 Musicians
Piano
Bass
Drums
Guitar
Casting
Virginia
Female - 50s
Sassy, mature-type, can do it all, soprano.
Florence "Flo"
Female - 30-40
African American mom with attitude, alto.
Georgia
Female - 30
Society gal, put together mom, alto.
Charlotte
Female - 20
College grad, bubbly and fun, soprano.
Production Materials
Included in your license are the following cast and crew scripts. These materials will be shipped upon receipt of payment if your license request is approved.
4 Cast Script/Vocal Books
A combination of the show's full script and the full vocal book. All dialogue within each song is printed in the score to prevent flipping back and forth during rehearsals. All books are spiral-bound and double-sided.
2 Director's Scripts
A single-sided, spiral-bound script designed with plenty of space for the director to take notes and add blocking during the rehearsal process.
1 Stage Manager's Script
A single-sided, three-hole punched script that can be inserted into your three-ring binder.
2 Piano/Vocal Scores
This piano score includes all vocal parts. It can be used during the rehearsal process and during performance.
Orchestrations
Piano, Bass, Drums, Guitar
Production Resources
Additional Books
Additional books (Cast Script/Vocal, Piano/Conductor, etc.) are available.
$25 each
Digital Orchestration Parts
Prefer playing or rehearsing from your tablet? All of our orchestration scores (including PC and PV) are available in digital copies.
PC or PV $50
Orchestration Parts $25/per book