Quilters

Ostensibly the story of a pioneer woman and her six daughters, Quilters blends a series of interrelated scenes into a rich mosaic which captures the sweep and beauty, the terror and joy, the harsh challenge and abiding rewards of frontier life. Illuminating stories contained in various patches or "blocks" with music, dance and drama, the action depicts the lot of women on the frontier: girlhood, marriage, childbirth, spinsterhood, twisters, fire, illness and death. But, with this, there is also love, warmth, rich and lively humor and the moving spectacle of simple human dignity and steadfastness in the face of adversity. In the end, when the various patches are assembled into one glorious, brilliantly colorful quilt, the effect is both breathtaking and magical—and a theatrical masterstroke which will linger in the mind and memory long after the house lights have dimmed.

Roles
7W + Ensemble

Musicians
6

Acts
2
Creators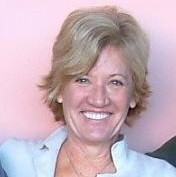 Creator Molly Newman is an Executive Producer for CBS's freshman drama, Code Black. Newman attended Day School through the eighth grade when the school was still located on Sunset Avenue. She later graduated from Central High School,...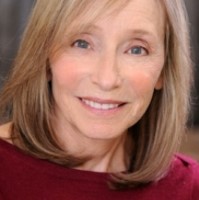 Creator Theater Director, Composer, Writer at SFSU
Instrumentation
6 Musicians
Piano/Vocal
Bass (Bass Drum, Gong)
Mandolin (Guitar 1, Banjo)
Dulcimer (Guitar 2, Banjo)
Harp (Flute, Spoons, Woodblock)
Strings (Violin, Cello, Bowed Gong)

Casting
Sarah
Female

The Daughters
Females

Sons
Males

Promotional Resources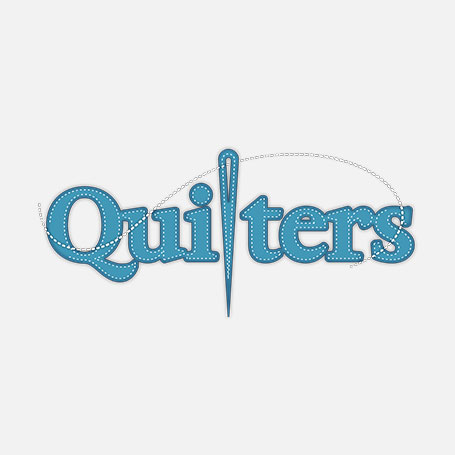 Official Logo Pack
Included with license
Includes color and black and white high-resolution logo files in JPG, PNG, and EPS formats.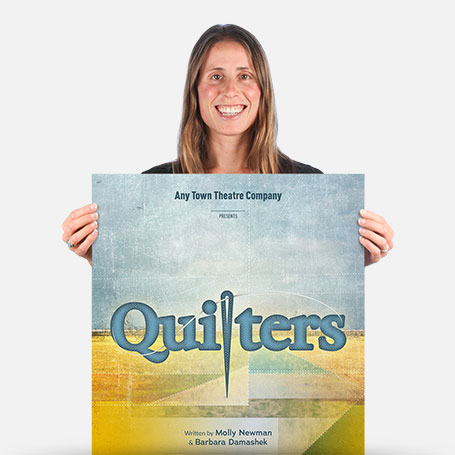 Official Show Artwork
$175 / $125 for educators
Creating artwork for your performance has never been easier – customize online in minutes, download a print-ready PDF, order printed posters, access layered files.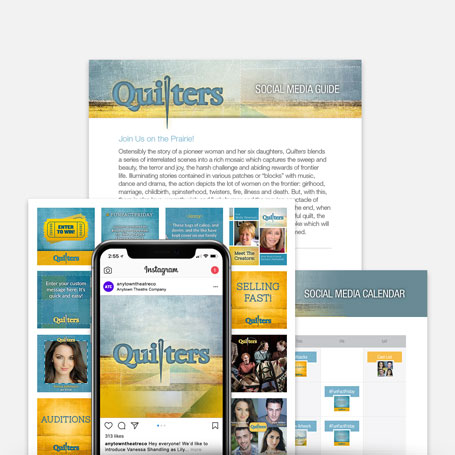 Social Media Marketing Kit
$250 / $150 for educators
Includes everything you need to plan and implement the promotion of your show – 50+ graphics for social media, original show specific content, social media guide, promotion calendar and press release template.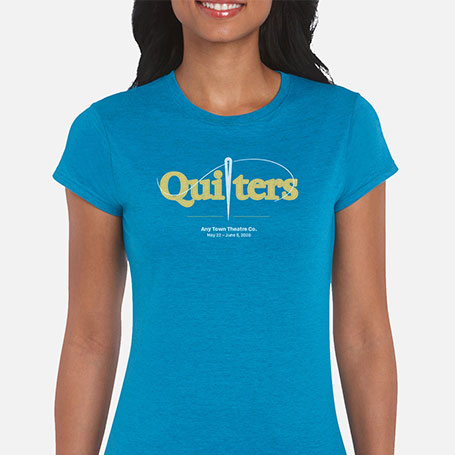 Cast & Crew T-Shirts
As low as $10 each
Broadway Licensing has partnered with Subplot Studio to offer premium-quality Cast & Crew T-Shirts! You can add your theatre name, show dates and even your cast & crew names on the back.
Production Resources
Digital Orchestration Parts
Prefer playing or rehearsing from your tablet? All of our orchestration books (including PC and PV) are available in digital copies.
PC or PV $50
Orchestration Parts $25/per book
Additional Books
Additional books (Cast Script / Vocal, Piano / Conductor, etc.) are available.
$25 each
Advance Pack
Includes 1 Piano/Conductor Book, 1 Director's Script and 1 Cast Script/ Vocal Book shipped as soon as payment is received.
$100
Extra Rehearsal Weeks
If you need your full set of production materials prior to the regularly scheduled shipment (see above), you can request additional weeks.
$100 / week