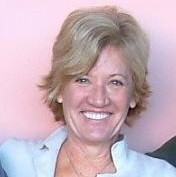 Molly Newman
Molly Newman is an Executive Producer for CBS's freshman drama, Code Black. Newman attended Day School through the eighth grade when the school was still located on Sunset Avenue. She later graduated from Central High School, but to this day gives credit to Day School for her formative education. One teacher who had a particular influence on her craft was Middle School English teacher, John Gould.
Newman earned her bachelor's degree from the University of Denver, where she also launched her career as a playwright by adapting the book Quilters: Women and the Domestic Art to the stage. The musical, Quilters, performed at the Kennedy Center and on Broadway. It was nominated for a Tony Award in 1985. Read more here: https://en.wikipedia.org/wiki/Quilters_(musical)
With an early success in theater under her belt, Molly Newman made a leap to the Silver Screen and began writing for the Larry Sanders show in 1993. From there, Newman wrote and produced for The Tracey Ulhman Show, and Tracey Takes On for which she won a 1997 Primetime Emmy Award, Frasier, Murphy Brown, and Brothers and Sisters. Newman is currently a writer-producer for the show, Code Black, which airs Wednesday nights on CBS.
Looking towards the future, Molly Newman says she would love to get back into writing for cable shows where there is more freedom and less demand than with network television. Also, she and Code Black star, Marcia Gay Harden, are in the beginning planning stages of a feature film project staring the actress. And, in her spare time, Newman tries to mentor younger female professionals starting out in the business.