Christmas Over The Tavern

In this holiday musical we meet the Pazinskis, 4 kids and 2 parents living over a saloon in lower-middle class Buffalo, NY. Christmas 1959 is not very merry for the Pazinskis. Dad is going through a mid-life depression and refuses to buy a Christmas tree. Sister Clarissa is threatening to expel 12-year-old Rudy for performing a blasphemous one-man Nativity Scene where he plays all the characters as Hollywood celebrities. Mom wants the happy man she married returned to her, and the two teenagers, sensing their parents' discord, are worried that this may be their last Christmas together as a whole family.

With comic songs and dream sequences, the Pazinskis come to a deeper understanding of what it means to be a family on this most stressful of holidays.

CASTING NOTE: In the original production, the actor playing Chet also played Santa Claus and Jesus. You have the option of hiring additional actors for those roles.

Roles
3F, 3M + 2 others (optional)

Musicians
4

Acts
2
Creators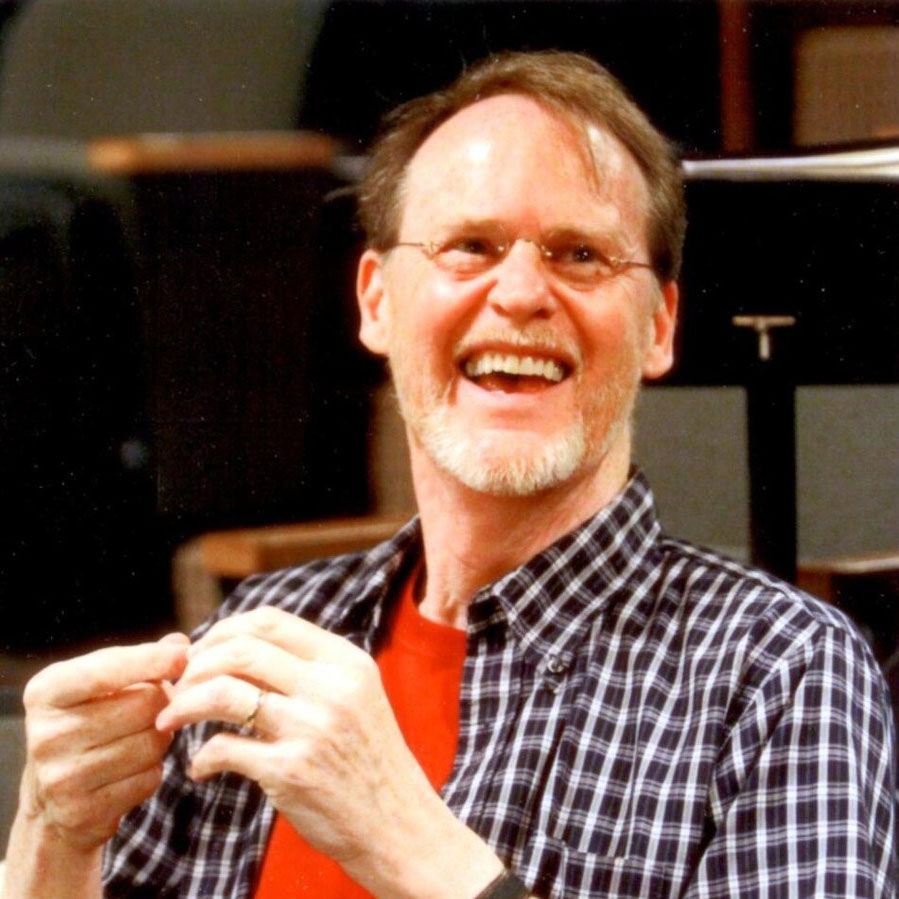 Book, Music, & Lyrics Tom Dudzick is one of those rare playwrights who makes a living at it. His first New York venture took place at the John Houseman Theatre with his Christmas play,...
Photos
Reviews
"Like the OVER THE TAVERN series, it speaks to a wide audience in its depiction of family struggles and religious zealotry. It is also a great deal of fun and a blast from the past."
The Buffalo Vibe

---
"The strength of the show is its delightful nostalgia... some fabulous stuff... the audience just loved it!"
WBFO Radio

---
"Those lucky enough
to have their tickets better hang onto them. This show sold out its entire month-long premiere at MUSICALFARE before it even opened!"
Buffalo News

---
Orchestrations
4 Musicians
Piano/Conductor
Bass
Reed
Drums/Percussion
Casting
Chet
Male - mid-40's
the Father (Santa, Jesus)
Ellen
Female - mid-40's
the Mother
Annie
Female - 16

Eddie
Male - 15

George - 13

Rudy
Male - 12

Sister Clarissa
Female - 60-ish
A Nun
Production Materials
Included in your license are the following cast and crew scripts. These materials will be shipped upon receipt of payment if your license request is approved.
7 Cast Script/Vocal Books
A combination of the show's full script and the full vocal book. All dialogue within each song is printed in the score to prevent flipping back and forth during rehearsals. All books are spiral-bound and double-sided.
2 Director's Scripts
A single-sided, spiral-bound script designed with plenty of space for the director to take notes and add blocking during the rehearsal process.
1 Stage Manager's Script
A single-sided, three-hole punched script that can be inserted into your three-ring binder.
2 Piano/Conductor Scores
A keyboard score that is a key part of the show's actual orchestration. This score contains both vocal parts and a cue staff, which guides the conductor through the full orchestration by informing them when instruments enter the song, as well as providing specific part lines when necessary.
Instrumentation
Piano/Conductor, Bass, Reed, Drums/Percussion
Promotional Resources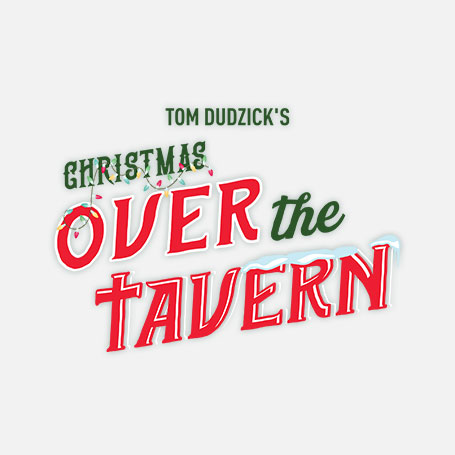 Official Logo Pack
Included with license
Includes color and black and white high-resolution logo files in JPG, PNG, and EPS formats.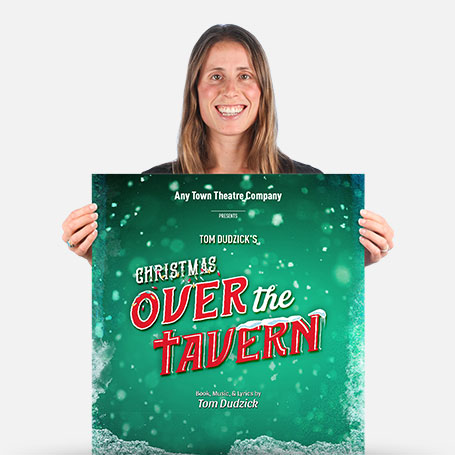 Official Show Artwork
$175
Creating artwork for your performance has never been easier – customize online in minutes, download a print-ready PDF, order printed posters, access layered files.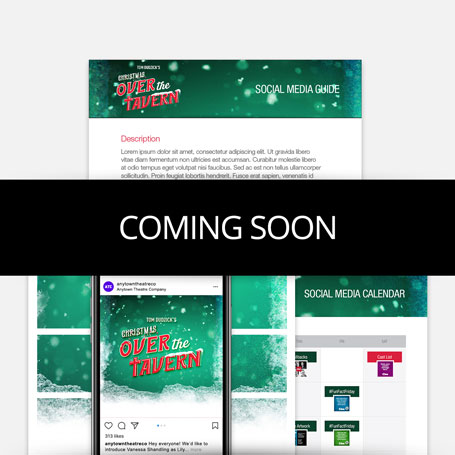 Social Media Marketing Kit
$250
Includes everything you need to plan and implement the promotion of your show – 50+ graphics for social media, original show specific content, social media guide, promotion calendar and press release template.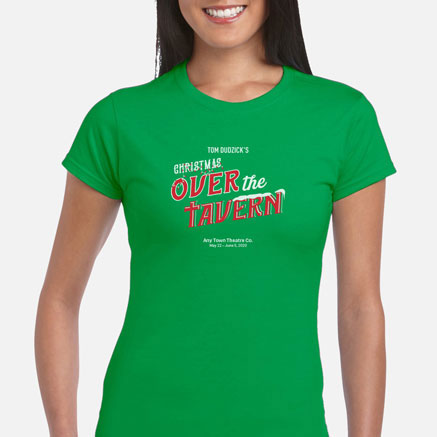 Cast & Crew T-Shirts
As low as $14 each
Broadway Licensing has partnered with Subplot Studio to offer premium-quality Cast & Crew T-Shirts! You can add your theatre name, show dates and even your cast & crew names on the back.
Production Resources
Additional Books
Additional books (Cast Script/Vocal, Piano/Conductor, etc.) are available.
$25 each
Digital Orchestration Parts
Prefer playing or rehearsing from your tablet? All of our orchestration scores (including PC and PV) are available in digital copies.
Digital PC or PV $50
Full Digital Orchestration Set $150
Broadway Plus
A workshop experience in which a Broadway artist speaks and works with students in an educational setting through our partnership with Broadway Plus.
Prices Vary by Product
TurnKey Transpositions
Broadway stars change the keys of songs all the time...so why not you? Optimize your actors' performances by ordering our TurnKey Transposition. Get the perfect key for the perfect actor! All digital delivery, usually within 24 hours.
$50 per song for PV or PC
$150 per song for all orchestral parts (including PC/PV)
Also Available