"You may think that Marvel Studios has the idea of a shared universe covered with superhero extravaganzas like Avengers: Infinity War and Avengers: Endgame, but you ain't seen nothin' until you've seen playwright Steven Garvey's The Bardy Bunch."
Reviews are in for The Bardy Bunch by Stephen Garvey!
Check out the full article by Ed Gross from Closer Weekly, here.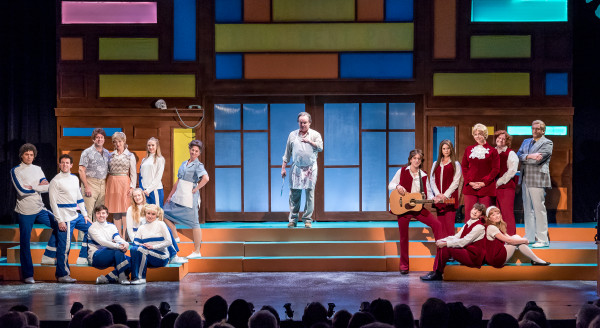 Photo by Brett Beiner
By: Keith A. Jones
---
Musical
105 minutes
8F, 10 M
In the summer of '74, The Brady and Partridge families meet in a blood-soaked, passion-filled, vengeance-fueled, very special episode of Shakespearean proportions. Featuring the iconic hit songs from both programs, including, "I Think I Love You," "It's A Sunshine Day," "I Woke Up In Love This Morning," "Time To Change," and more!
You can check out the high school version, here.