Learn more about our titles ideal for the holiday season that are sure to play to sold-out houses!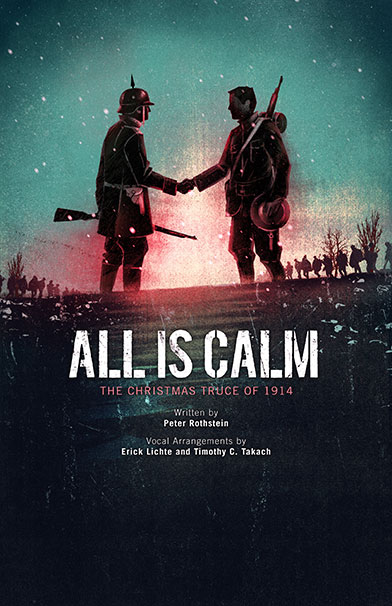 A cappella Drama
Roles: Flexible (10+)
Musicians: This musical is performed entirely a cappella*
Duration: 80 mins (1 Act)
Synopsis: The Western Front, Christmas, 1914. Out of the violence a silence, then a song. A German soldier steps into No Man's Land singing "Stille Nacht." Thus begins an extraordinary night of camaraderie, music, and peace. A remarkable true story told in the words and songs of the men who lived it.
All is Calm: The Christmas Truce of 1914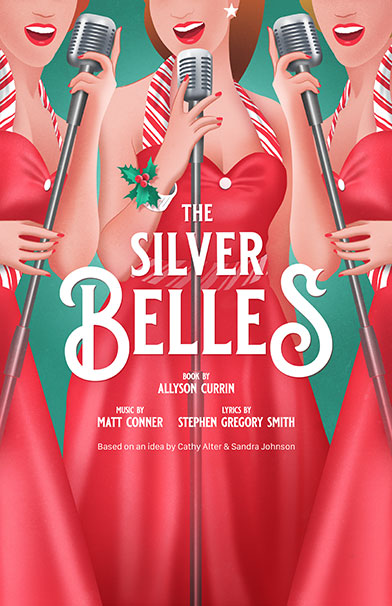 Musical
Roles: 5F, 2M
Musicians: 6
Duration: 90 mins (1 Act)
Synopsis: It's "Golden Girls" meets "Designing Women" with a heaping helping of well-known Christmas tunes and clever new country and western ditties. Christmas without the Silver Belles… just wouldn't be Christmas! When Oralene, the longtime director of small town Sylva Ridge's Christmas Pageant, suddenly passes away, the Silver Belles must come to the rescue! With the spirit of Oralene looking on, the sterling-hued vixens band together, discover their talents and pull out all the stops to keep the beloved pageant alive. Contains adult language.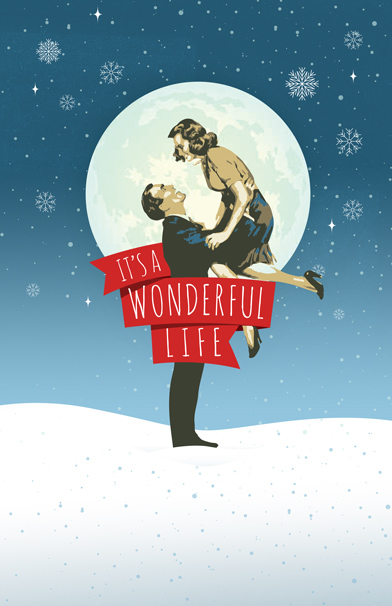 Musical
Roles: 17F, 23M
Musicians: 14
Duration: 135-150 Mins (2 Acts)
Synopsis: Based on the beloved 1946 film, this musical faithfully follows George Bailey's life from his childhood dreams to his midlife disappointments and beyond, as we all take a journey to discover whether his life has mattered at all. Cinematically scored and theatrically staged, this adaptation breathes musical life into a familiar story, while retaining the warmth, humor, and pathos of the original. A new holiday classic for devotees and newcomers alike.
It's A Wonderful Life: The Musical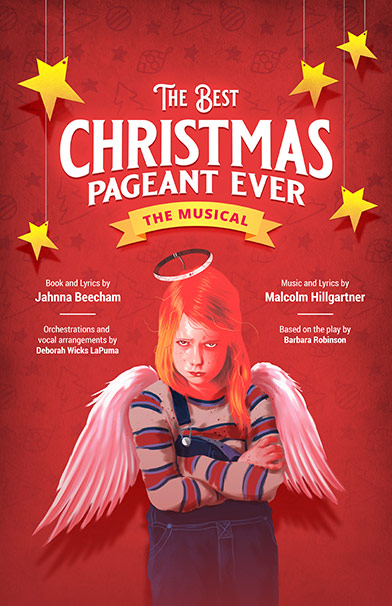 Musical Comedy
Roles: 10F, 9M
Musicians: 5
Duration: 70 Mins (2 Acts)
Synopsis: The Herdmans are the worst kids in the history of the world–so when they crash Sunday school and demand parts in the Christmas pageant, the whole town panics. There's not supposed to be biting or cigar-smoking in Bethlehem, and while these kids have never even heard the Christmas story, they definitely have rewrites! Soon everyone is calling for reluctant director Grace Bradley to cancel the whole thing. It's up to Bradley and the Reverend to help their community see the Christmas story and the Herdman kids through new eyes in this buoyant musical adaptation of the funny and touching holiday classic.
Versions Available:
The Best Christmas Pageant Ever
The Best Christmas Pageant Ever: JV
Header image: All is Calm, 2017 Tour. Allen Weeks.