The Bardy Bunch (High School Edition)

In the summer of '74, The Brady and Partridge families meet in a blood-soaked, passion-filled, vengeance-fueled, very special episode of Shakespearean proportions. Featuring the iconic hit songs from both programs, including, "I Think I Love You," "It's A Sunshine Day," "I Woke Up In Love This Morning," "Time To Change," and more!

Broadway Licensing's author-approved High School Editions are carefully curated to be made suitable for teenage actors and family audiences. These versions soften offensive language and sexual content while maintaining the integrity of the show and preserving the authors' intent. We are proud to work with our authors and create opportunities for student actors to engage with relevant material in an age-appropriate manner.

Roles
8F, 10M

Musicians
7

Acts
1

Duration
105 Min
Creators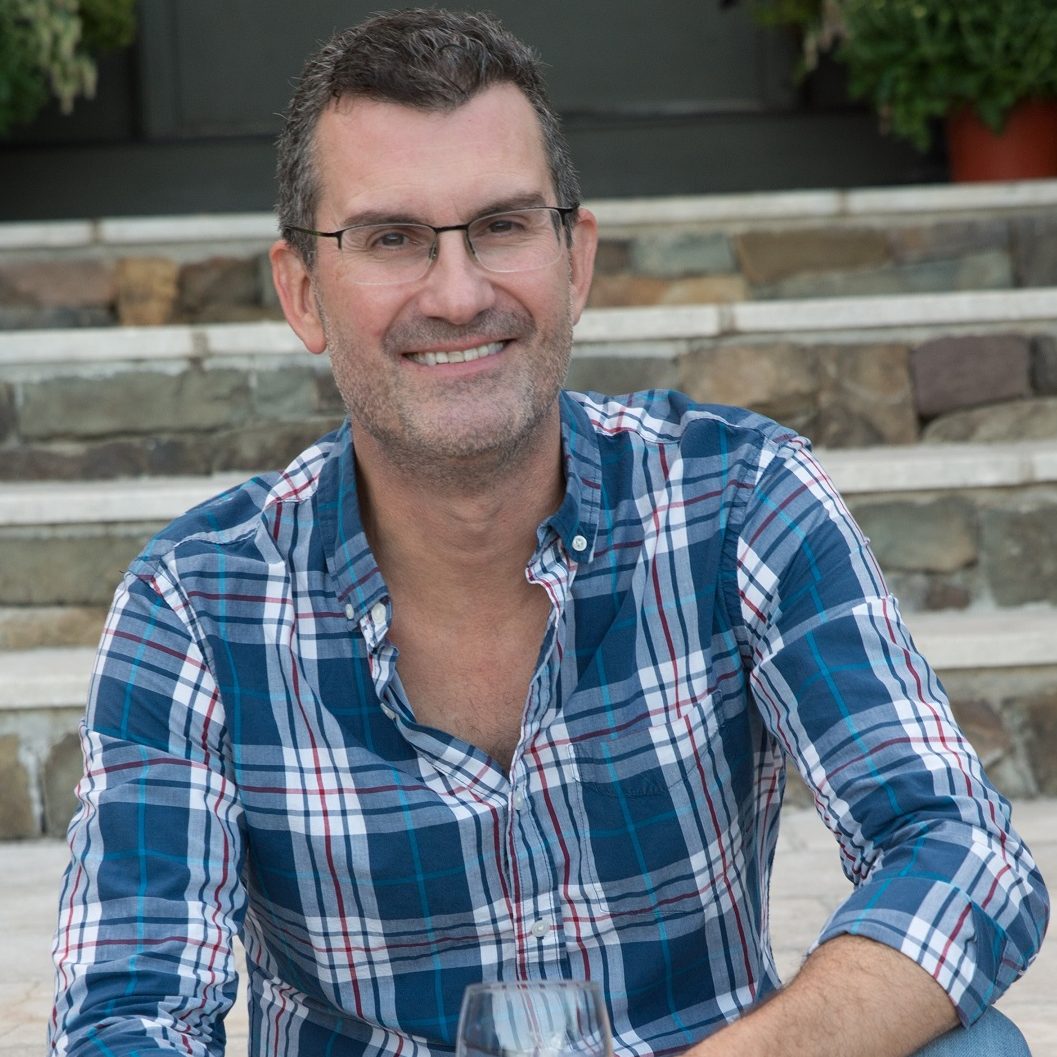 Writer Stephen Garvey is best known for his cult, musical parody, The Bardy Bunch: The War of the Families Partridge and Brady, which played at The Mercury Theater in Chicago and Off-Broadway at the Theatre at...
Orchestrations
7 Musicians
Keyboard 1
Keyboard 2
Reed
Cello
Guitar
Bass
Drum
Casting
Sam the Butcher/Mr. Phillips/etc.

Production Materials
Included in your license are the following cast and crew scripts. These materials will be shipped upon receipt of payment if your license request is approved.
20 Cast Script/Vocal Books
A combination of the show's full script and the full vocal book. All dialogue within each song is printed in the score to prevent flipping back and forth during rehearsals. All books are spiral-bound and double-sided.
2 Director's Scripts
A single-sided, spiral-bound script designed with plenty of space for the director to take notes and add blocking during the rehearsal process.
1 Stage Manager's Script
A single-sided, three-hole punched script that can be inserted into your three-ring binder.
2 Piano/Conductor Scores
A keyboard score that is a key part of the show's actual orchestration. This score contains both vocal parts and a cue staff, which guides the conductor through the full orchestration by informing them when instruments enter the song, as well as providing specific part lines when necessary.
Instrumentation
Keyboard 1, Keyboard 2, Reed, Cello, Guitar, Bass, Drum
Promotional Resources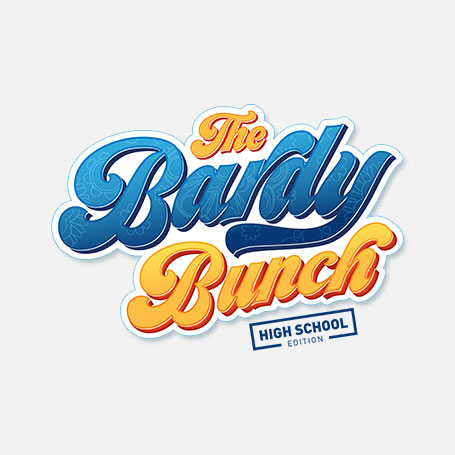 Official Logo Pack
Included with license
Includes color and black and white high-resolution logo files in JPG, PNG, and EPS formats.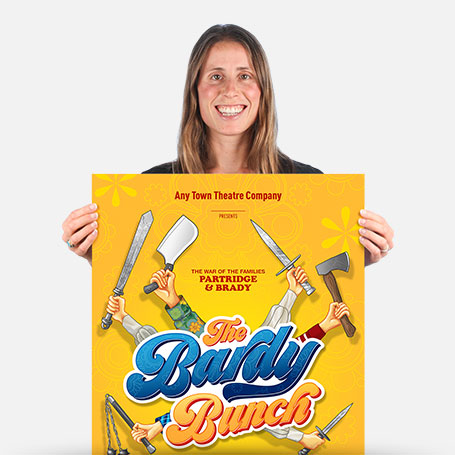 Official Show Artwork
$175
Creating artwork for your performance has never been easier – customize online in minutes, download a print-ready PDF, order printed posters, access layered files.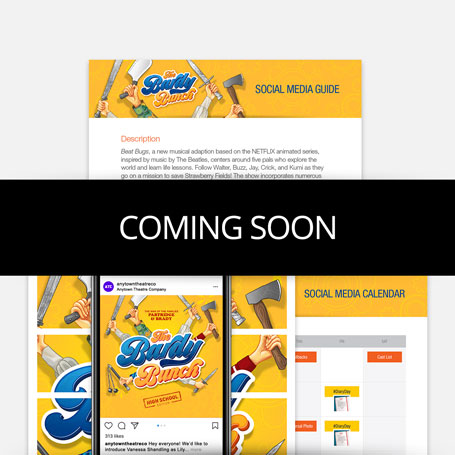 Social Media Marketing Kit
$250
Includes everything you need to plan and implement the promotion of your show – 50+ graphics for social media, original show specific content, social media guide, promotion calendar and press release template.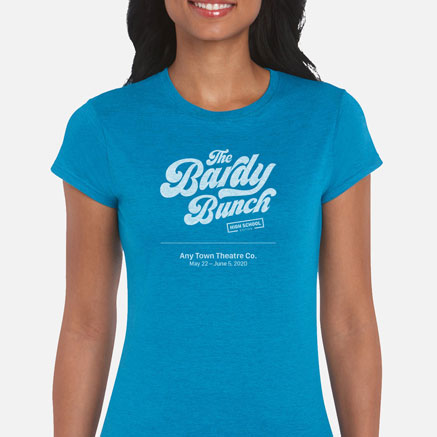 Cast & Crew T-Shirts
As low as $14 each
Broadway Licensing has partnered with Subplot Studio to offer premium-quality Cast & Crew T-Shirts! You can add your theatre name, show dates and even your cast & crew names on the back.
Production Resources
Archival Video License
If you want to record your production for archival purposes you may do so by purchasing a video license. This allows you to record one performance for your internal archives only. This archival copy can be distributed to your cast and crew. The archival recording cannot be distributed or posted online. Archival License availability varies by title and all requests must be approved by Broadway Licensing Global.
$150


Performance Tracks
Our top-quality digital performance tracks are sent to you through a simple link. Quickly download them to your computer, tablet or smartphone and start rehearsing!
$200
Additional Books
Additional books (Cast Script/Vocal, Piano/Conductor, etc.) are available.
$25 each
Full Conductor Score
An ideal solution for those who choose to conduct their show from the podium, as opposed to the piano. Each detailed instrument staff is always right in front of you--giving you the most comprehensive layout for full control of your orchestra.
$125/Print, $100/Digital, $175/both
Digital Orchestration Parts
Prefer playing or rehearsing from your tablet? All of our orchestration scores (including PC and PV) are available in digital copies.
Digital PC or PV $50
Full Digital Orchestration Set $150
Broadway Plus
A workshop experience in which a Broadway artist speaks and works with students in an educational setting through our partnership with Broadway Plus.
Prices Vary by Product
TurnKey Transpositions
Broadway stars change the keys of songs all the time...so why not you? Optimize your actors' performances by ordering our TurnKey Transposition. Get the perfect key for the perfect actor! All digital delivery, usually within 24 hours.
$50 per song for PV or PC
$150 per song for all orchestral parts (including PC/PV)
Official Show Links
Also Available