Summer: The Donna Summer Musical

She was a girl from Boston with a voice from heaven, who shot through the stars from gospel choir to dance floor diva. But what the world didn't know was how Donna Summer risked it all to break through barriers, becoming the icon of an era and the inspiration for every music diva who followed. Spend the night with Donna in her electrifying universe.

Roles
6F, 3M + Ensemble

Musicians
5

Acts
1

Duration
105 minutes
Creators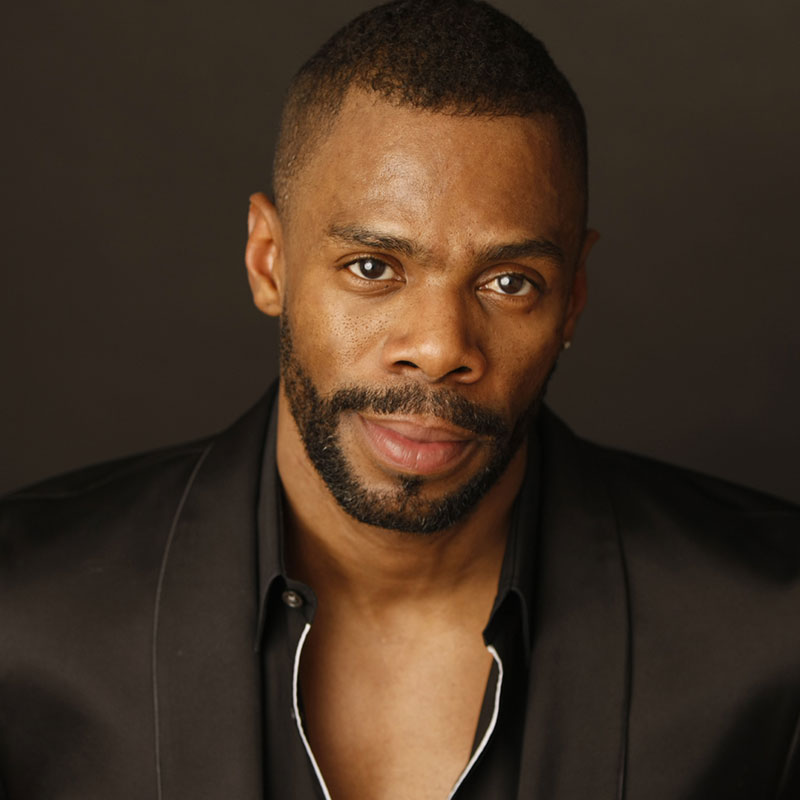 Book Colman Domingo is a Tony®, Olivier, Drama Desk, Drama League and NAACP nominated theater, television and film artist. His plays and musicals include Dot (Samuel French), Wild with Happy (Dramatist...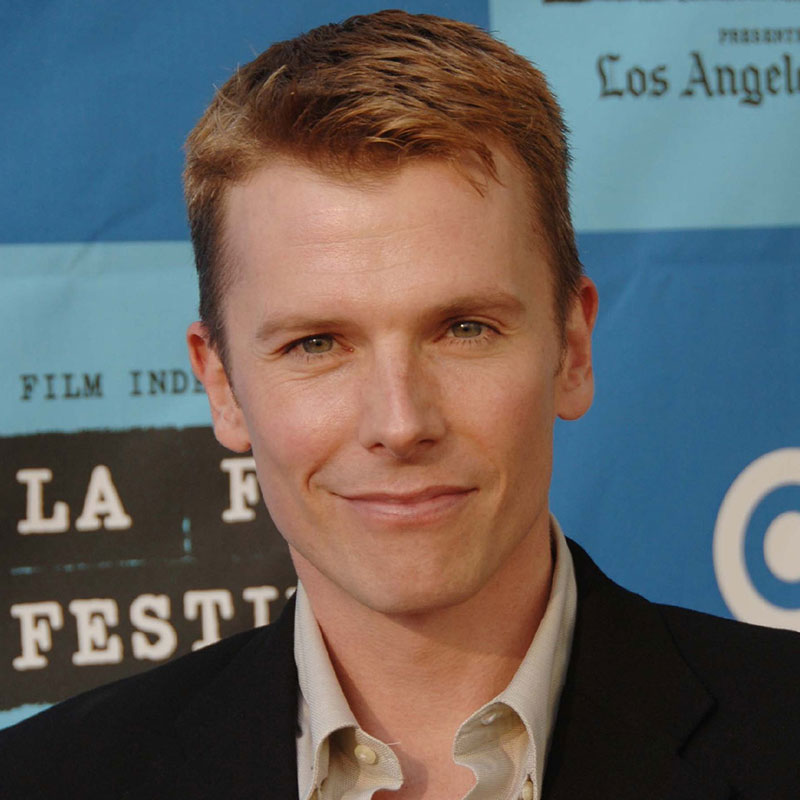 Book As writer or lyricist: "Grease Live!" (Fox TV), "A Christmas Story Live" (Fox TV), SUMMER: The Donna Summer Musical (La Jolla Playhouse), On The Town (Broadway, additional material), Inventing Avi...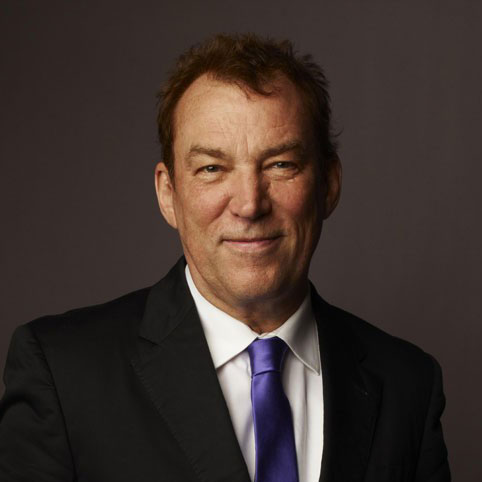 Book Des McAnuff is a two-time Tony Award®-winning director and former Artistic Director of the Stratford Festival. He is also Director Emeritus of La Jolla Playhouse, where during his tenure as Artistic Director he...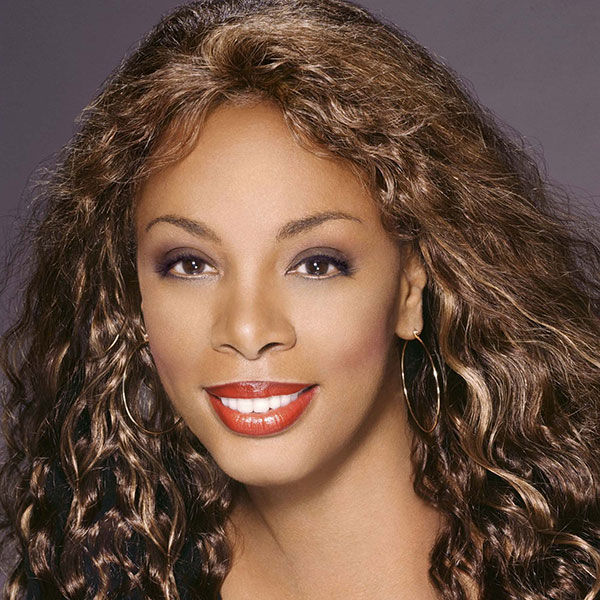 Songs LaDonna Adrian Gaines, widely known by her stage name based on her married name Donna Summer, was an American singer, songwriter, and actress. She gained prominence during the disco era of the late 1970s. A...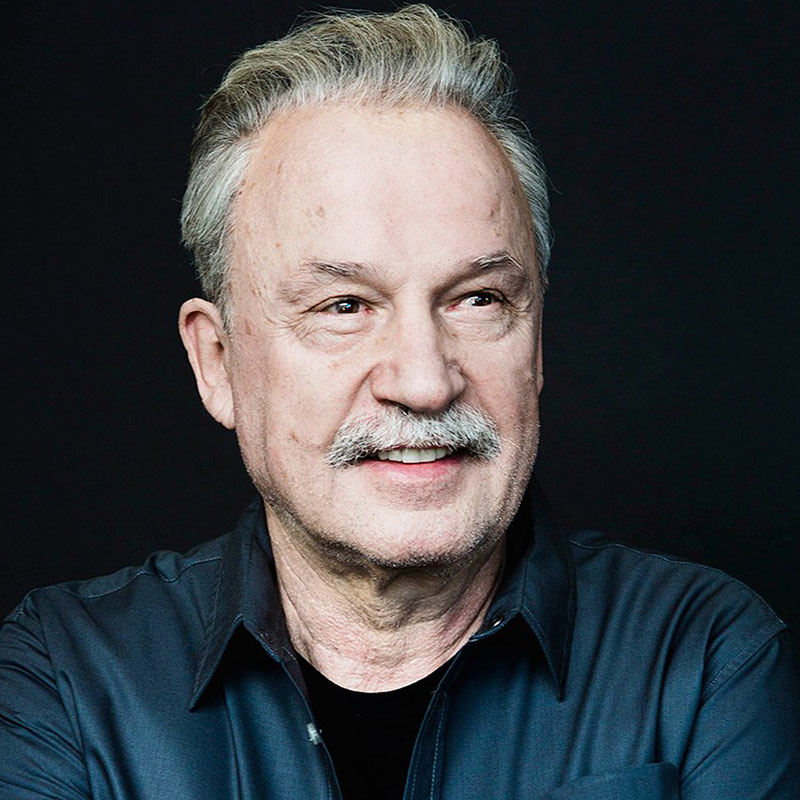 Songs As the founder of disco and an electronic music trailblazer, Giorgio Moroder made his mark as an influential Italian producer, songwriter, performer and DJ. At 74 years old, Moroder still has his hands in the center...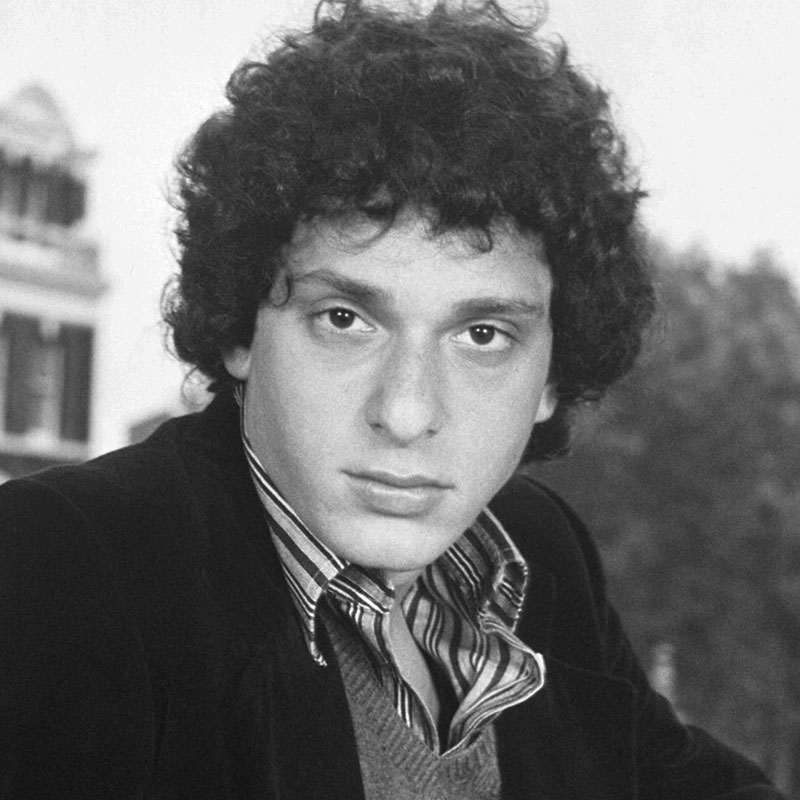 Songs Singer/Songwriter, Actor, Producer, Film/TV/Musical Theatre Composer and Oscar winner, Paul Frederick Jabara, was born in Brooklyn, New York on January 31, 1948 He was the only son of Olga and Sam Jabara and was the youngest of...
Videos
Reviews
"A fever pitch. If you're looking for hot stuff on Broadway, you've come to the right place. SUMMER delivers the seasonal sunshine - with toe-tappingly familiar songs, stellar performances, shiny costumes, and a reminder of the impact of its subject on the music industry at large."
Entertainment Weekly

---
Orchestrations
5 Musicians
Conductor/Keyboard
Keyboard 2
Keyboard 3
Guitar
Drums
Casting
Disco Donna
Female
Donna Summer in her late teens and 20s, riding the wave of her skyrocketing career from Boston to Germany, to the discotheques of Los Angeles and Manhattan. She is charismatic and strong as she navigates this world for the first time.
Adult Mary Ellen
Female
Much like her younger counterpart, she supports Donna when her sister needs her most.
Neil Bogart/Gunter
Male
A dual-cast role. As Neil: The head of Casablanca Records and Donna's mentor. Works hard and parties harder. Late 30s. As Gunther: Donna's German boyfriend. Handsome and charming, but with a darker edge. 30s.
Diva Donna/Mary Gaines
Female
Donna Summer in her 50s at the pinnacle of her career. She is warm and wise. She has lived a life and is our emcee for the evening. Also plays Mary Gaines, Donna's mother.
Duckling Donna/Mimi Sudano
Female
Donna Summer as a pre-teen, trying to find her voice amid a large Boston family. She has gumption, and yet is also fragile. Also plays Mimi, Donna's oldest daughter.
Adult Dara
Female
Compassionate. Helps Donna during one of her darkest times.
Andrew Gaines
Male
Donna's father. Ex-military. Has stern exterior but loves his children more than anything. 40s.
Joyce Bogart
Female
Neil Bogart's business-savvy wife. One of Donna's few friends in the industry.
Bruce Sudano
Male
Bass player for Brooklyn Dreams and Donna's eventual husband. Steadfast, supportive, bright and witty. Late 30s/early 40s.
Ensemble
Giorgio Moroder
Dara/Amanda Sudano
Brian/Detective
Bob/Helmuth
Maid/Michael
Pastor/Norm Brokaw
Mary Ellen/Brooklyn Sudano
Pete Bellotte
Production Materials
Included in your license are the following cast and crew scripts. These materials will be shipped upon receipt of payment if your license request is approved.
20 Cast Script/Vocal Books
A combination of the show's full script and the full vocal book. All dialogue within each song is printed in the score to prevent flipping back and forth during rehearsals. All books are spiral-bound and double-sided.
2 Director's Scripts
A single-sided, spiral-bound script designed with plenty of space for the director to take notes and add blocking during the rehearsal process.
1 Stage Manager's Script
A single-sided, three-hole punched script that can be inserted into your three-ring binder.
2 Piano/Conductor Scores
A keyboard score that is a key part of the show's actual orchestration. This score contains both vocal parts and a cue staff, which guides the conductor through the full orchestration by informing them when instruments enter the song, as well as providing specific part lines when necessary.
Promotional Resources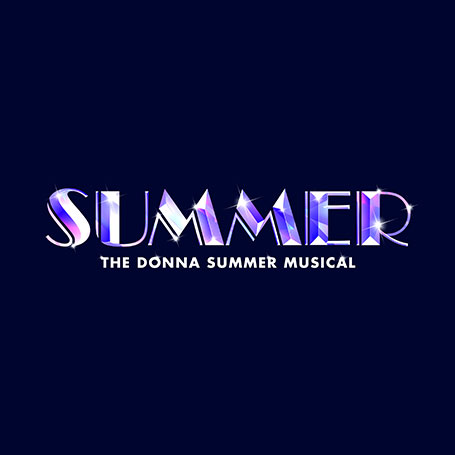 Official Logo Pack
Included with license
Includes color and black and white high-resolution logo files in JPG, PNG, and EPS formats.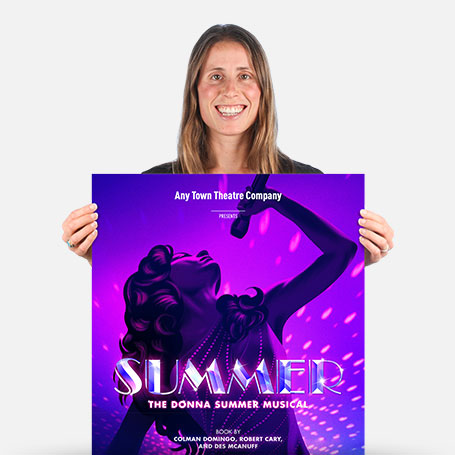 Official Show Artwork
$175
Creating artwork for your performance has never been easier – customize online in minutes, download a print-ready PDF, order printed posters, access layered files.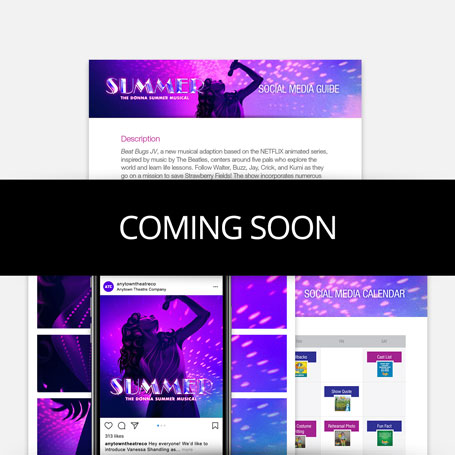 Social Media Marketing Kit
$250
Includes everything you need to plan and implement the promotion of your show – 50+ graphics for social media, original show specific content, social media guide, promotion calendar and press release template.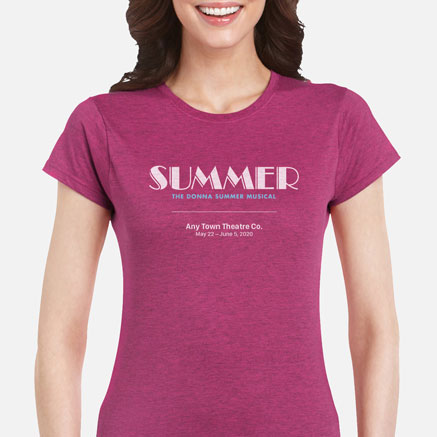 Cast & Crew T-Shirts
As low as $14 each
Broadway Licensing has partnered with Subplot Studio to offer premium-quality Cast & Crew T-Shirts! You can add your theatre name, show dates and even your cast & crew names on the back.
Production Resources
Stage Tracks / Show Ready
These high quality performance and rehearsal tracks will greatly enhance your production.
$700+
Show Ready
This rehearsal tool allows you to play a customizable rehearsal track of your show, complete with individual vocal parts.
$350
Full Conductor Score
An ideal solution for those who choose to conduct their show from the podium, as opposed to the piano. Each detailed instrument staff is always right in front of you--giving you the most comprehensive layout for full control of your orchestra.
$125/Print, $100/Digital, $175/both
Digital Orchestration Parts
Prefer playing or rehearsing from your tablet? All of our orchestration scores (including PC and PV) are available in digital copies.
Digital PC or PV $50
Full Digital Orchestration Set $150
Broadway Plus
A workshop experience in which a Broadway artist speaks and works with students in an educational setting through our partnership with Broadway Plus.
Prices Vary by Product
TurnKey Transpositions
Broadway stars change the keys of songs all the time...so why not you? Optimize your actors' performances by ordering our TurnKey Transposition. Get the perfect key for the perfect actor! All digital delivery, usually within 24 hours.
$50 per song for PV or PC
$150 per song for all orchestral parts (including PC/PV)
KeyboardTEK
Sound like Broadway with KeyboardTEK! KeyboardTEK provides original Broadway keyboard programming that's easy-to-use and playable for pit musicians of all levels. Licensing programming from KeyboardTEK will elevate your orchestra or pit band to the fullest using only the most authentic sounds.
Credits
Book by
Colman Domingo, Robert Cary, and Des McAnuff
Songs by
Donna Summer, Giorgio Moroder, Paul Jabara, and others
"Bad Girls"
Joseph Esposito, Edward Hokenson, Bruce Sudano, Donna Summer – Sweet Summer Night Music (ASCAP), Earborne Music (BMI), Rightsong Music, Inc. (BMI), Rick's Music, Inc. (BMI)
"Dim All the Lights"
Donna Summer – Sweet Summer Night Music (ASCAP)
"Faster and Faster to Nowhere"
Peter Bellotte, Giorgio Moroder, Donna Summer – Warner-Tamerlane Publishing Corp. o/b/o itself and Rightsong Music, Inc. (BMI), Rick's Music, Inc. (BMI), Sweet Summer Night Music (ASCAP)
"Friends Unknown"
Keith Diamond, Antony Smith, Vanessa Robbie Smith, Donna Summer – Sony/ATV Melody Music (BMI), Vangail Songs (BMI), Keith Diamond Music (ASCAP), Sweet Summer Night Music (ASCAP)
"Heaven Knows"
Giorgio Moroder, Peter Bellotte, Donna Summer, Greg Mathieson – Rick's Music, Inc. (BMI), Warner-Tamerlane Publishing Corp. (BMI), Sweet Summer Night Music (ASCAP)
"Hot Stuff"
Peter Bellotte, Harold Faltermeyer, Keith Forsey – WB Music Corp. (ASCAP)
"I Believe in Jesus"
Donna Summer – Sweet Summer Night Music (ASCAP)
"No More Tears (Enough is Enough)"
Paul F. Jabara, Bruce Roberts – EMI Sosaha Music, Inc. (BMI) Olga Music (BMI), Reservoir Media Music (ASCAP)
"On My Honor"
Donna Summer, Bruce Sudano, Harold Faltermeyer – Sweet Summer Night Music (ASCAP), Earborne Music (BMI), Rick's Music, Inc. (BMI)
"On the Radio"
Giorgio Moroder, Donna Summer – Warner Bros. Music Corps. (ASCAP), Sweet Summer Night Music (ASCAP)
"Pandora's Box"
Peter Bellotte, Giorgio Moroder, Donna Summer – Warner-Tamerlane Publishing Corp. o/b/o itself and Rightsong Music, Inc (BMI), Rick's Music, Inc. (BMI) Sweet Summer Night Music (ASCAP)
"She Works Hard for the Money"
Donna Summer, Michael Omartian – Sweet Summer Night Music (ASCAP), Universal Music Corp. (ASCAP)
"Stamp Your Feet"
Donna Summer, Gregory Allen Kurstin, Danielle A Brisebois – EMI Blackwood Music Inc. (BMI), Gator Baby (BMI)
"The Queen is Back"
Evan Kidd Bogart, Donna Summer, Jonathan Rotem – Here's Lookin At You Kidd Music (BMI), Jonathan Rotem Music (BMI), Sweet Summer Night Music (ASCAP), Warner/Chappell Music, Inc.
"To Turn the Stone"
Giorgio Moroder, Peter Bellotte – Jastian Music
"Unconditional Love"
Donna Summer, Michael Omartian – Sweet Summer Night Music (ASCAP), Universal MCA Music Publishing (ASCAP)
"White Boys (Black Boys)"
Galt MacDermot, James Rado, Gerome Ragni – EMI U Catalog, Inc. (ASCAP)
Official Show Links
Also Available