BKLYN the Musical

Brooklyn The Musical is a story within a story. On the outside you have a troupe of street performers who are sharing a story from their lives, using it to help you see them as people too. Then there is the story they tell – the story of a young girl who comes to the U.S. to find the father she never knew. Together these stories create a show that is both touching and inspiring, drawing the audience into a live theater experience to remember.

Roles
3F, 2M

Musicians
5

Duration
100 Min
Creators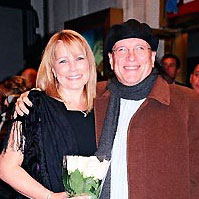 Book, Music & Lyrics This production marks the Broadway debut for the writing collaboration of Mark Schoenfeld and Barri McPherson. Mark first met Barri in 1982 upon hearing her sing at a cabaret and hired her to record some of his music. Shortly...
Videos
Instrumentation
5 Musicians
Conductor/Keyboard
Guitar 1
Guitar 2
Bass
Drums
Casting
Brooklyn
Female
A famous young Parisian that comes to America to search for the Father she never knew
Faith
Female
Brooklyn's mother; a dancer
Street Singer
Male
A street performer that plays a rusty, old crowbar
Taylor Collins
Male
A young singer from Brooklyn in 1969 Paris; Brooklyn's father.
Paradice
Female
The "Reigning Diva of the Decade" who challenges Brooklyn to a "Battle of the Divas" at Madison Square Garden.