Creators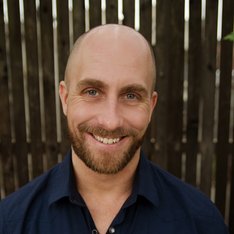 Book, Music, & Lyrics Donald Garverick (Book, Lyrics & Music) – Mr. Garverick splits his time between directing, choreographing, and producing, as well as writing musicals with his partner, Mark McDaniels....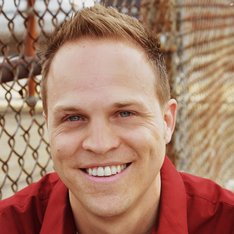 Book, Music, & Lyrics Mark McDaniels (Music, Lyrics & Book) – A resident of NYC since 1994, Mr. McDaniels is a graduate of the American Musical and Dramatic Academy and the New School University with a BFA...
Reviews
"The show is hip, modern (and) a completely entertaining experience!"
---
"A wonderfully over the top, sparkling treat."
---
"A witty and tuneful score… a hugely enjoyable show."
---
Orchestrations
5 Musicians
Keyboard/Conductor, Bass, Drums, Guitar, Reed, Trombone, Trumpet
Casting
Jake Jonathan
Male - 30s
Easily excitable show choir visionary. Jake starts off well-intentioned but as the story progresses he becomes more stubborn, self-involved, and intense.
Monica Susan
Female - 30s
Kind-hearted, wholly supportive co-director of choir. Monica is a very talented musician and composer. A natural mediator, who is not afraid to stand up for herself or others.
Rich Cantore
Male - 60s
World-renowned music producer looking for the next "big thing." Rich is a fast talker who is direct and charming. He is all business with his eyes on the prize.
Karen Noha
Female - 17+
Piano prodigy and leader of the Sensation's band. Karen has a very dry sense of humor and is easily at home among adults and her peers. Role requires the ability to play piano.
Announcer
British television voiceover and narrator of "Beyond the Façade". Also plays Hal Folkes, a popular talk show personality.
Character Actor
Male
Strong, versatile comedic actor to play the following: - Slappy Phelps – Jazz legend and Jake's mentor. - Reggie – A gruff morning talk show co-host. - Harry Woolworth – A no-nonsense elderly dance teacher. - Adam Cohen – Amber's father. - Donny Schwartzenstein – …of the celebrity sibling duo Donny and Donna. - Bryan Bayridge – Cheesy Hollywood interviewer on the Red Carpet. - Bar Patron – In NYC dive bar.
Character Actress
Female
Strong, versatile comedic actor to play the following: - Edith Jonathan – Jake's loving mother. - Rosie Pertersworth – Stern head of Show Choir Nationals. - Kit – A perky morning talk show co-host. - Sarita Imani – Rajiv's success-minded mom. - Shari Shalomar – An eccentric voice teacher to the stars. - Donna Schwartzenstein – …of the celebrity sibling duo Donny and Donna. - Jane Streams – Elderly fashion critic, Red Carpet Special. - Bar Patron – In NYC dive bar.
Janelle Solomon
Female - 17
Introverted costume designer for the choir who eventually becomes the lead singer. Lacks confidence but blossoms into a pop superstar throughout the show.
Austin Peterson
Male - 17
Football player who happens to be a fantastic dancer. Austin is the handsome face of the Sensations. He is uncomfortable with the spotlight, as he is hiding a secret.
Amber Cohen
Female - 17
Popular girl with a wild streak. Amber is the original lead singer of the Sensations. Hungry for the chance to reclaim the spotlight, she is easily manipulated.
Rajiv Imani
Male - 16
Comic book aficionado who is pushed into showbiz by his stage mother. Rajiv is a humble heartthrob and a bit naïve.
Millie McNichols
Female - 16
Former soccer cheerleader turned show choir loyalist. Millie is warm, thoughtful, and honest. She is a natural leader, always looking out for the group.
Andrew "Dru" Peterson
Male - 18
Strong bass/beatboxer. Suburban tough guy with a talent for beat-boxing. Dru is fiercely loyal, extremely confident, and outspoken.
Tracey Thompson
Female - 16
An outstanding soprano but perhaps not the best dancer of the group. Tracey is accident-prone but resilient. Role requires an excellent physical comedian.
Dave Stone
Male - 17
Easy-going stoner. Dave is just along for the ride and is having the time of his life. Role requires ability to play guitar.
Melissa Sparing
Female - 15
Hyper-intelligent overachiever with a goofy side. Melissa is the youngest of the group and works hard to earn her place. She is energetic, earnest, and endearing.
Sean Everett
Male - 15
A superstar in his own mind. Sean is cocky to the point of being a bit obnoxious. He is also gay, out, and proud.
Sabrina Turner
Female - 16
Ruthless and attention hungry late addition to the Sensations. Sabrina is an excellent dancer who happens to be Rich's stepdaughter. She is mysterious and manipulative.
Ensemble
Versatile singer/actor/dancers/musicians to play the following: - Amy, Danny & Rob – Karen's Band. Ability to play is helpful but not necessary. - The Fairfield Firecrackers – A rival show choir. - Buffalo Bravado – A rival show choir. - Commercial Actors – Diet Fizz. - Celebrity Presenters – At the Grammys. - Paparazzi/Reporters – Various times. - Bar Patrons – New York dive bar. - Nurse – At hospital. - Additional voice-overs and characters
Production Materials
Included in your license are the following cast and crew scripts. These materials will be shipped upon receipt of payment if your license request is approved.
20 Cast Script/Vocal Books
A combination of the show's full script and the full vocal book. All dialogue within each song is printed in the score to prevent flipping back and forth during rehearsals. All books are spiral-bound and double-sided.
2 Director's Scripts
A single-sided, spiral-bound script designed with plenty of space for the director to take notes and add blocking during the rehearsal process.
1 Stage Manager's Script
A single-sided, three-hole punched script that can be inserted into your three-ring binder.
1 Piano/Vocal Score
This piano score includes all vocal parts. It can be used during the rehearsal process and during performance.
Instrumentation
Keyboard/Conductor, Bass, Drums, Guitar, Reed, Trombone, Trumpet
Promotional Resources Official Logo Pack
Included with license
Includes color and black and white high-resolution logo files in JPG, PNG, and EPS formats.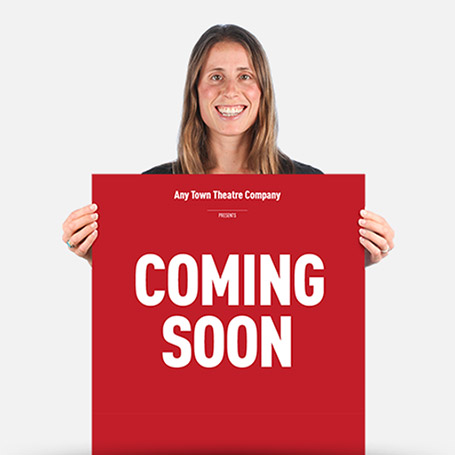 Official Show Artwork
$175
Creating artwork for your performance has never been easier – customize online in minutes, download a print-ready PDF, order printed posters, access layered files. Social Media Marketing Kit
$250
Includes everything you need to plan and implement the promotion of your show – 50+ graphics for social media, original show specific content, social media guide, promotion calendar and press release template.
Production Resources
Performance Tracks
Our top-quality digital performance tracks are sent to you through a simple link. Quickly download them to your computer, tablet or smartphone and start rehearsing!
$500
Additional Books
Additional books (Cast Script/Vocal, Piano/Conductor, etc.) are available.
$25 each
Full Conductor Score
An ideal solution for those who choose to conduct their show from the podium, as opposed to the piano. Each detailed instrument staff is always right in front of you--giving you the most comprehensive layout for full control of your orchestra.
$125/Print, $100/Digital, $175/both
Digital Orchestration Parts
Prefer playing or rehearsing from your tablet? All of our orchestration scores (including PC and PV) are available in digital copies.
Digital PC or PV $50
Full Digital Orchestration Set $150
Broadway Plus
A workshop experience in which a Broadway artist speaks and works with students in an educational setting through our partnership with Broadway Plus.
Prices Vary by Product
TurnKey Transpositions
Broadway stars change the keys of songs all the time...so why not you? Optimize your actors' performances by ordering our TurnKey Transposition. Get the perfect key for the perfect actor! All digital delivery, usually within 24 hours.
$50 per song for PV or PC
$150 per song for all orchestral parts (including PC/PV)
Also Available