Creators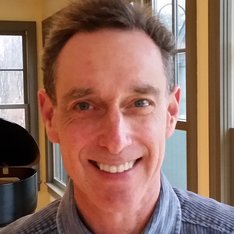 Book Eric H. Weinberger (1950-2017) combined his passion for musicals and dogs in A Dog Story. His previous musicals were Wanda's World, which was nominated for Lucille Lortel and Drama Desk Awards,...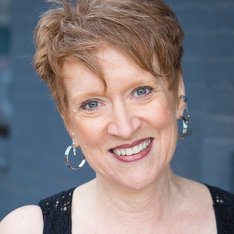 Music & Lyrics Gayla D. Morgan began writing for the stage with a one-woman cabaret about her lack of a love life, Reflections on Being Single (Denver Center for the Performing Arts). Other shows include Conch Republic (The...
Reviews
"Impressive on every level… A Dog Story is a clever, upbeat play beautifully executed."
BroadwayWorld

---
"A cuddly valentine to puppy love!"
TheaterMania

---
"Will have you rolling over in laughter and delight!"
Theater Pizzazz

---
"A Dog Story is a charming love story with a very New York flavor."
Front Row Center

---
"This is a treat of a show for the whole family."
Times Square Chronicles

---
"A fluffy puppy of a romantic musical comedy."
The Broadway Blog

---
"To see Cupid is to fall head over heels (paws?) for him... He is, without a doubt, where it's at!"
Talkin' Broadway

---
Orchestrations
3 Musicians
Piano/Conductor
Guitar
Reed
Optional Piano-Only version included
Casting
Roland
Male - Nearing 30
Workaholic attorney focused on moving up in his firm, awkward with women, high-strung, a bit innocent.
Guy
Male - Nearing 30
Roland's best friend, womanizer, a bit crude but basically good-hearted, past his prime but doesn't know it.
Miranda
Female - Mid-to-late 20s
Ultra-serious about/devoted to her work, no-nonsense, hides her vulnerability and her hopes for love.
Blair
Female - Mid-to-late 20s
Strong successful businesswoman, gorgeous, sexually confident with a wild streak.
Cupid
A puppy of any breed who, although very real on stage, is mimed by the actors and is therefore unseen by the audience except through the actors' actions.
Production Materials
Included in your license are the following cast and crew scripts. These materials will be shipped upon receipt of payment if your license request is approved.
4 Cast Script/Vocal Books
A combination of the show's full script and the full vocal book. All dialogue within each song is printed in the score to prevent flipping back and forth during rehearsals. All books are spiral-bound and double-sided.
2 Director's Scripts
A single-sided, spiral-bound script designed with plenty of space for the director to take notes and add blocking during the rehearsal process.
1 Stage Manager's Script
A single-sided, three-hole punched script that can be inserted into your three-ring binder.
2 Piano/Conductor Scores
A keyboard score that is a key part of the show's actual orchestration. This score contains both vocal parts and a cue staff, which guides the conductor through the full orchestration by informing them when instruments enter the song, as well as providing specific part lines when necessary.
1 Rehearsal Piano Score
This piano score is a reduction of the full orchestra, designed to be used during the rehearsal process. All vocal parts are included in this score.
Instrumentation
Piano/Conductor
Guitar
Reed
Optional Piano-Only version included

Promotional Resources Official Logo Pack
Included with license
Includes color and black and white high-resolution logo files in JPG, PNG, and EPS formats.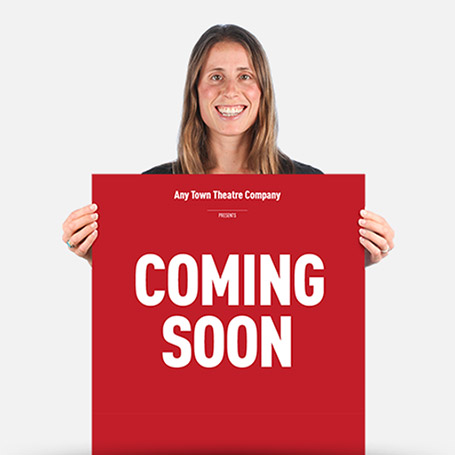 Official Show Artwork
$175
Creating artwork for your performance has never been easier – customize online in minutes, download a print-ready PDF, order printed posters, access layered files. Social Media Marketing Kit
$250
Includes everything you need to plan and implement the promotion of your show – 50+ graphics for social media, original show specific content, social media guide, promotion calendar and press release template.
Production Resources
Additional Books
Additional books (Cast Script/Vocal, Piano/Conductor, etc.) are available.
$25 each
Full Conductor Score
An ideal solution for those who choose to conduct their show from the podium, as opposed to the piano. Each detailed instrument staff is always right in front of you--giving you the most comprehensive layout for full control of your orchestra.
$125/Print, $100/Digital, $175/both
Digital Orchestration Parts
Prefer playing or rehearsing from your tablet? All of our orchestration scores (including PC and PV) are available in digital copies.
Digital PC or PV $50
Full Digital Orchestration Set $150
Broadway Plus
A workshop experience in which a Broadway artist speaks and works with students in an educational setting through our partnership with Broadway Plus.
Prices Vary by Product
TurnKey Transpositions
Broadway stars change the keys of songs all the time...so why not you? Optimize your actors' performances by ordering our TurnKey Transposition. Get the perfect key for the perfect actor! All digital delivery, usually within 24 hours.
$50 per song for PV or PC
$150 per song for all orchestral parts (including PC/PV)
Official Show Links