Thrill Me: The Leopold & Loeb Story

Relationships can be murder. Thrill Me: The Leopold & Loeb Story is a two-character musical drama that recounts the chilling true story of the legendary duo who committed one of the most infamous and heinous crimes of the twentieth century. Focusing on their obsessive relationship and utilizing Leopold's 1958 parole hearing as a framework, Thrill Me reveals the series of events in 1924 Chicago that led about-to-be law students Leopold and Loeb to be forever remembered as "the thrill killers." Nathan Leopold was passionate about Richard Loeb, who was passionate about crime and excitement. They created a secret agreement to satisfy each other's needs. Soon Richard convinced Nathan that they embodied Nietzsche's idea of the "Superman" and were above society. Then he drew him into his plan to lure a young boy to his death just to prove they could get away with it. But soon their perfect crime unraveled due to a careless mistake. Or was it so careless?
Creators
Book, Music, and Lyrics Stephen Dolginoff is the author/composer of the Off-Broadway musical THRILL ME: THE LEOPOLD & LOEB STORY, for which he received Drama Desk...
Instrumentation
1 Musician
Piano/Conductor
Casting
Nathan
Male

Richard
Male

Promotional Resources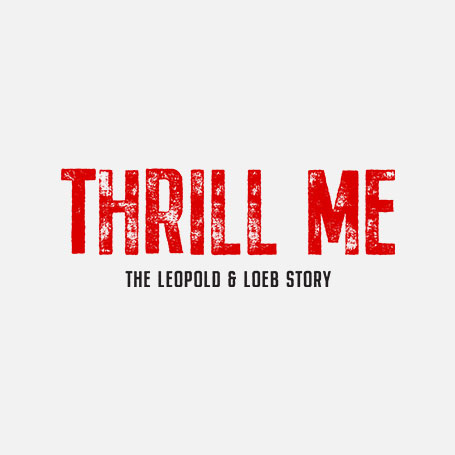 Official Logo Pack
Included with license
Includes color and black and white high-resolution logo files in JPG, PNG, and EPS formats.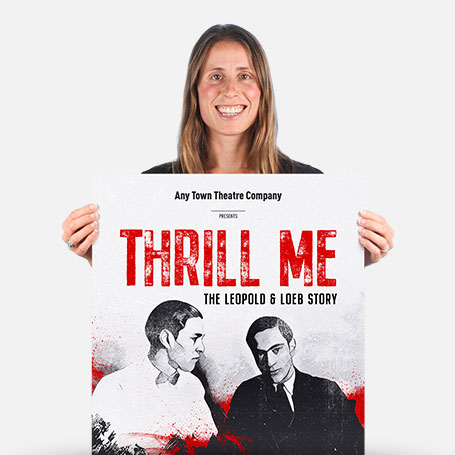 Official Show Artwork
$175 / $125 for educators
Creating artwork for your performance has never been easier – customize online in minutes, download a print-ready PDF, order printed posters, access layered files.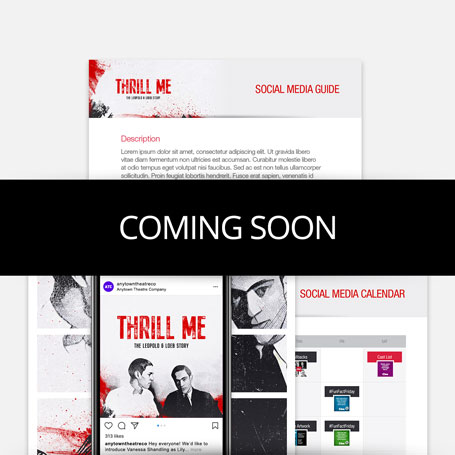 Social Media Marketing Kit
$250 / $150 for educators
Includes everything you need to plan and implement the promotion of your show – 50+ graphics for social media, original show specific content, social media guide, promotion calendar and press release template.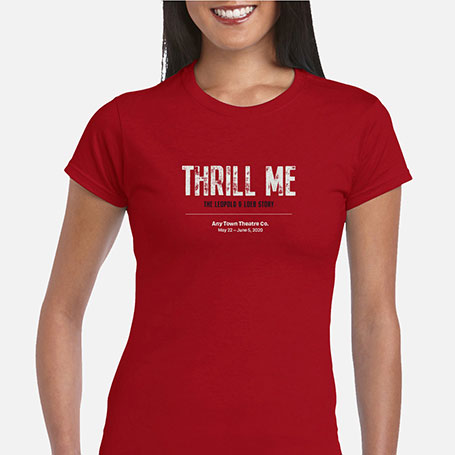 Cast & Crew T-Shirts
As low as $10 each
Broadway Licensing has partnered with Subplot Studio to offer premium-quality Cast & Crew T-Shirts! You can add your theatre name, show dates and even your cast & crew names on the back.
Production Resources
Advance Pack
Includes 1 Piano/Conductor Book, 1 Director's Script and 1 Cast Script/ Vocal Book shipped as soon as payment is received.
$100
Additional Books
Additional books (Cast Script / Vocal, Piano / Conductor, etc.) are available.
$25 each
Extra Rehearsal Weeks
If you need your full set of production materials prior to the regularly scheduled shipment (see above), you can request additional weeks.
$100 / week
TurnKey Transpositions
Broadway stars change the keys of songs all the time...so why not you? Optimize your actors' performances by ordering our TurnKey Transposition. Get the perfect key for the perfect actor! All digital delivery, usually within 24 hours.
$50 per song for PV or PC
$150 per song for all orchestral parts (including PC/PV)
Credits