Hank Williams: Lost Highway

Hank Williams: Lost Highway is the spectacular musical biography of the legendary singer-songwriter frequently mentioned alongside Louis Armstrong, Robert Johnson, Duke Ellington, Elvis and Bob Dylan as one of the great innovators of American popular music. The play follows Williams' rise from his beginnings on the Louisiana Hayride to his triumphs on the Grand Ole Opry to his eventual self-destruction at twenty-nine. Along the way, we are treated to indelible songs like "I'm So Lonesome I Could Cry," "Move It on Over" and "Hey, Good Lookin'," which are given fresh and profound resonance set in the context of Williams' life.

Roles
3F, 7M

Musicians
5

Acts
2
Creators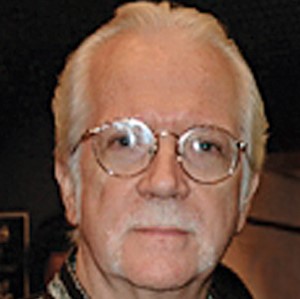 Randal Myler's credits include: Director and Co-Author of It Ain't Nothin' But The Blues (Tony Award nomination for Best Musical and Best Book of a Musical), Director and Co-Author of Hank Williams: Lost Highway (Outer Critics...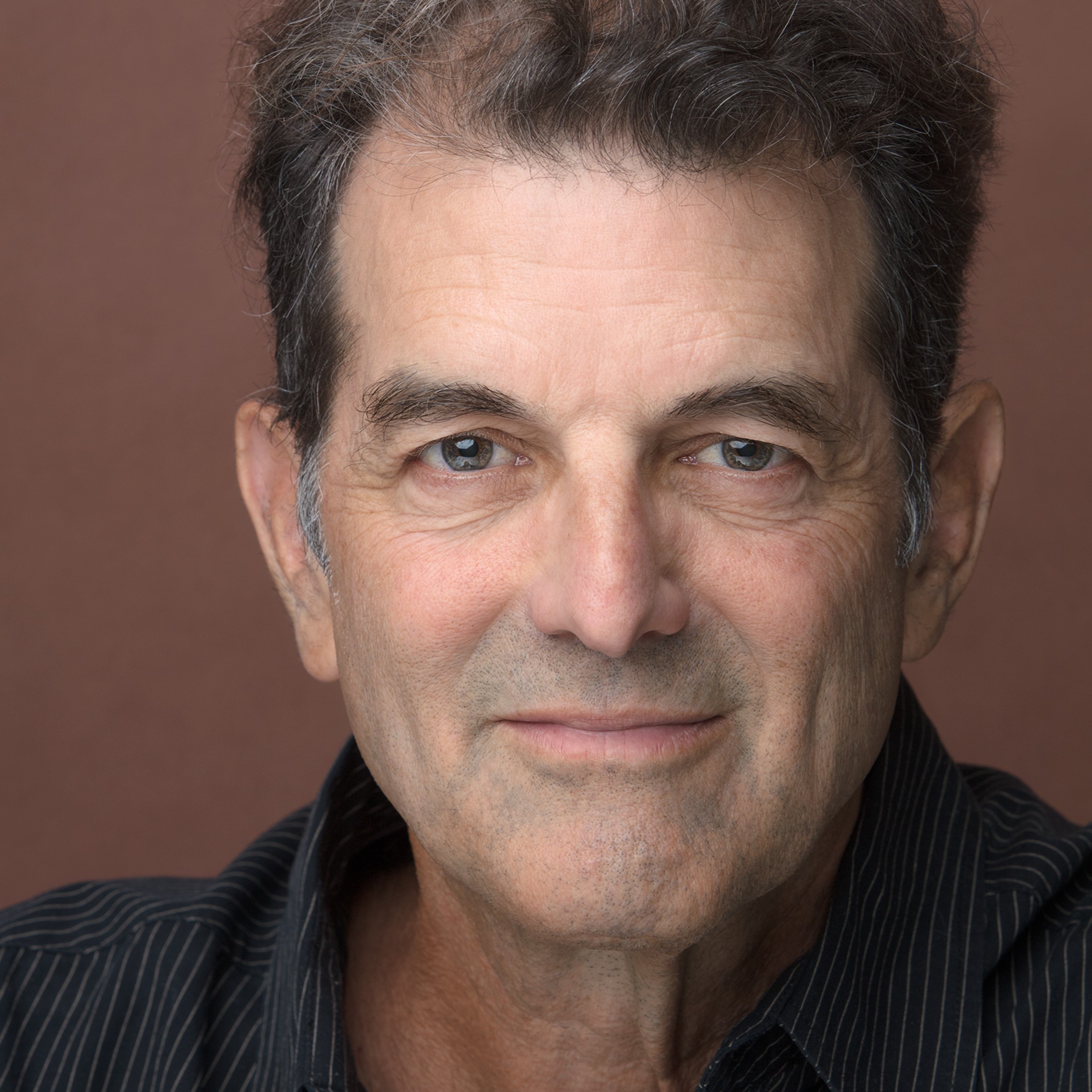 Mr. Harelik, a native Texan, grew up in the only Jewish family in the small town of Hamilton in central Texas, where his two biographical plays, The Immigrant and The Legacy, take place. With Randal Myler, he co-wrote Hank...
Instrumentation
5 Musicians
Upright Bass
Electric Guitar
Mandolin
Fiddle
Steel Guitar
Casting
Hank Williams
Male
A south Alabama hillbilly singer, thin and black-eyed. He dresses in high-priced western suits and always wears a Stetson.
Tee-Tot
A Black south Alabama street singer of indeterminate age.
The Waitress
Female
The keeper of an all-night diner somewhere in the south. A cheerful, lonely person.
Hoss
Male
A member of Hank's band, The Drifting Cowboys. A big, boyish man, Hank's age. Plays upright ("doghouse") bass.
Jimmy (Burrhead)
Male
A member of Hank's band, plays lead electric guitar. From Oklahoma, especially so in his speech.
Leon (Loudmouth)
Male
A member of the band and a skillful musician on many instruments, featured on the fiddle. Pleasant and taciturn.
Fred Rose (Pap)
Male
A founder and executive of a Nashville music publishing company. A Midwesterner from Chicago.
Audrey Williams
Female
Hank's first wife, later his professional widow. A blond Alabama beauty, sweet and exuberant and sure.
Shag
The pedal steel guitarist.
Promotional Resources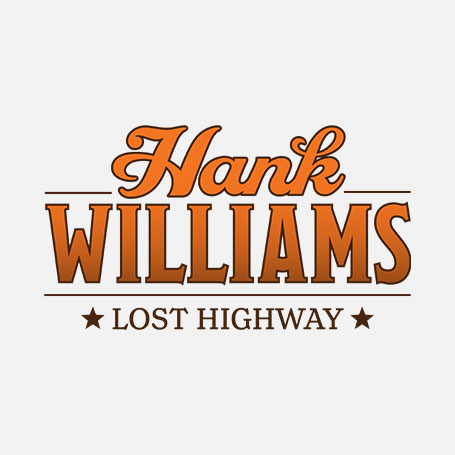 Official Logo Pack
Included with license
Includes color and black and white high-resolution logo files in JPG, PNG, and EPS formats.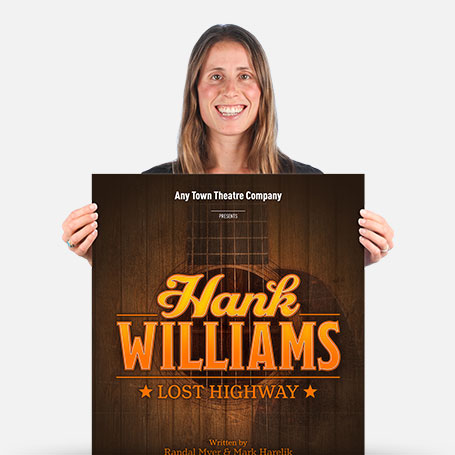 Official Show Artwork
$175 / $125 for educators
Creating artwork for your performance has never been easier – customize online in minutes, download a print-ready PDF, order printed posters, access layered files.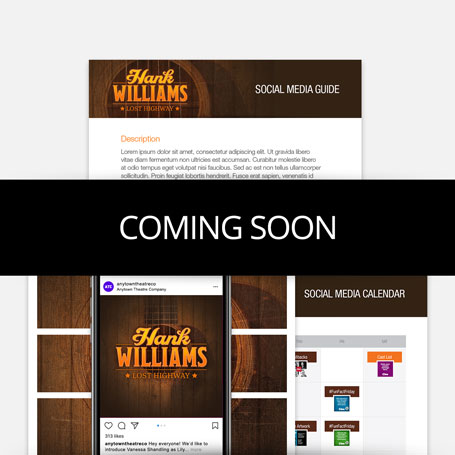 Social Media Marketing Kit
$250 / $150 for educators
Includes everything you need to plan and implement the promotion of your show – 50+ graphics for social media, original show specific content, social media guide, promotion calendar and press release template.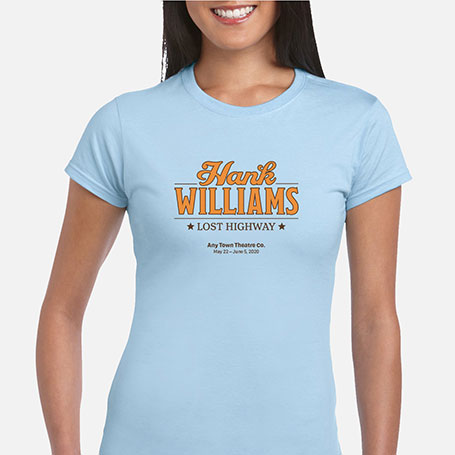 Cast & Crew T-Shirts
As low as $10 each
Broadway Licensing has partnered with Subplot Studio to offer premium-quality Cast & Crew T-Shirts! You can add your theatre name, show dates and even your cast & crew names on the back.
Production Resources
Additional Books
Additional books (Cast Script / Vocal, Piano / Conductor, etc.) are available.
$25 each
Extra Rehearsal Weeks
If you need your full set of production materials prior to the regularly scheduled shipment (see above), you can request additional weeks.
$100 / week
Advance Pack
Includes 1 Piano/Conductor Book, 1 Director's Script and 1 Cast Script/ Vocal Book shipped as soon as payment is received.
$100