The Land of Forgotten Toys: A Christmas Musical

The Land of Forgotten Toys follows Grace, a brilliant young woman with big dreams and a passion for astronomy, who is stuck at a dead-end job at a toy store three days before Christmas. When she is transported to the Land of Forgotten Toys, everything changes. Christmas is in trouble—and it's up to Grace and her rag-tag crew of forgotten and broken toys to save it!

Roles
6M, 8W + Ensemble (Flexible)

Musicians
4

Acts
1

Duration
60 minutes
Creators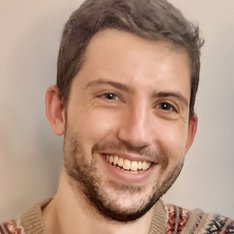 Music and Lyrics Dylan MarcAurele is a NYC-based composer, writer, and orchestrator. He is a recipient of the Dramatists Guild Foundation Fellowship, through which he and writing partner Mike Ross are...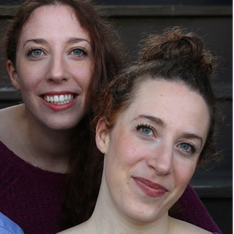 Book and Lyrics Jennifer Enchin (pictured right) is a playwright, lyricist, choreographer and long-time lover of musical theatre. Jennifer wrote the book and additional...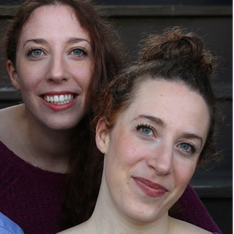 Book and Lyrics Jaclyn Enchin (pictured left) is a playwright, lyricist, choreographer, and aspiring screenwriter from Toronto, Canada. Most recently, her play Bread placed second in Toronto Fringe's Best New Play Contest 2023,...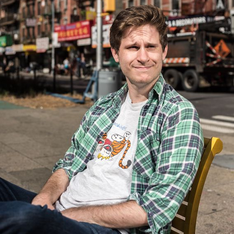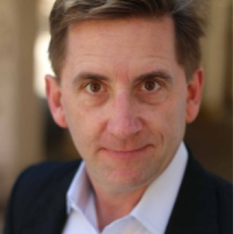 Story and Characters Larry Little has a theatrical career that has spanned thirty-five years and more than 100 productions, first as an actor/singer/dancer, then as a director and producer. Along the way he became a Certified Public Accountant,...
Reviews
"This musical captures everything that makes the holiday season magical. With heart, friendship, humor, family and songs that will tug at your heartstrings, it is perfect for the whole family. "
Splash Magazine

---
"This score could compete with a lot of far more famous holiday attractions, and if you're a fan of pop Broadway, you might want to catch this show just to hear MarcAurele's tunes."
Chicago Tribune

---
"All heart and charm."
Times Square Chronicles

---
Orchestrations
4 Musicians
Piano/Conductor
Bass
Drums
Keyboard 2
Casting
Grace
Female - 17
Bright, committed, driven. Loves Astronomy but is stuck in a dead-end job at SheTOYgan. (A3-D#5)
Nikki
Female - 19
Loves Christmas, and works with Grace at SheTOYgan. A ray of sunshine personified. (A3-E5)
Schmedrick
Male
An awkward, anxious, and scatterbrained elf. Dreams of being a repairman. (D3-G4)
Charlotte/Charlotta
Female
Charlotte: Grace's aunt, begrudgingly runs SheTOYgan, but dreams of giving it up for a "real career." Charlotta: Santa's younger sister. Devious, cunning, and ready to make a profit on Christmas. (G#3-B4)
Santa
Male
Jolly Ole Saint Nicholas himself. (Also Icicle Giant, Dad)
Elf 1
Charlotta's scheming henchmen.
Elf 2
Charlotta's scheming henchmen.
Queen of The Northern Sky
Female
Human embodiment of the constellation Cassiopeia. Rules over The Land of Forgotten Toys. (Also Mom)
Karaoke
Female
Lives to inspire with music, has a lot of charisma. (Db4-Db5)
Fun Oven Supreme
Female
Northern-mother type. (Bb3-Db5)
Barbara
Female
Classic looking Barbie Doll with a tough contemporary edge. (A3-Db5)
Trivia
Male
A bit of a know-it-all. (C3-D4)
Game Dude
Male
Fun, party-time jock, lives for the thrill. (C4-A4)
Production Materials
Included in your license are the following cast and crew scripts. These materials will be shipped upon receipt of payment if your license request is approved.
14 Cast Script/Vocal Books
A combination of the show's full script and the full vocal book. All dialogue within each song is printed in the score to prevent flipping back and forth during rehearsals. All books are spiral-bound and double-sided.
2 Director's Scripts
A single-sided, spiral-bound script designed with plenty of space for the director to take notes and add blocking during the rehearsal process.
1 Stage Manager's Script
A single-sided, three-hole punched script that can be inserted into your three-ring binder.
1 Piano/Conductor Score
A keyboard score that is a key part of the show's actual orchestration. This score contains both vocal parts and a cue staff, which guides the conductor through the full orchestration by informing them when instruments enter the song, as well as providing specific part lines when necessary.
1 Piano/Vocal Score
This piano score includes all vocal parts. It can be used during the rehearsal process and during performance.
Promotional Resources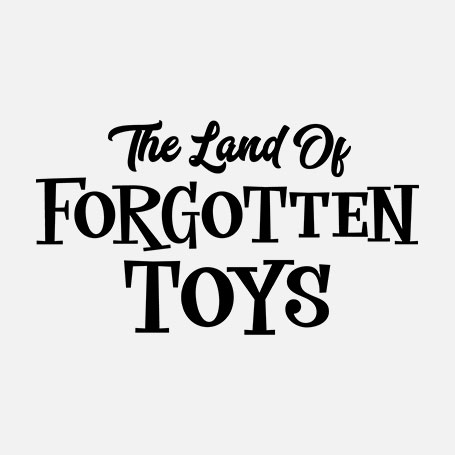 Official Logo Pack
Included with license
Includes color and black and white high-resolution logo files in JPG, PNG, and EPS formats.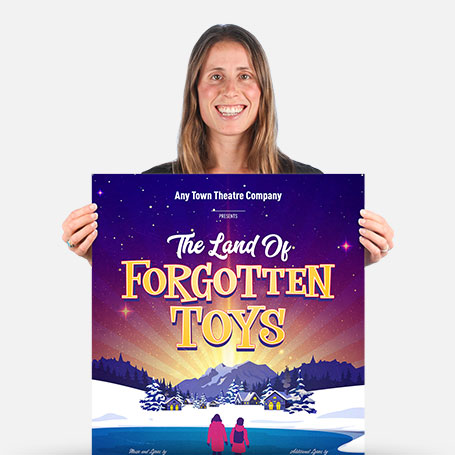 Official Show Artwork
$175
Creating artwork for your performance has never been easier – customize online in minutes, download a print-ready PDF, order printed posters, access layered files.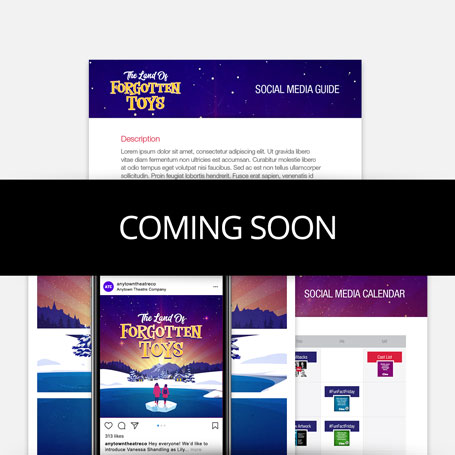 Social Media Marketing Kit
$250
Includes everything you need to plan and implement the promotion of your show – 50+ graphics for social media, original show specific content, social media guide, promotion calendar and press release template.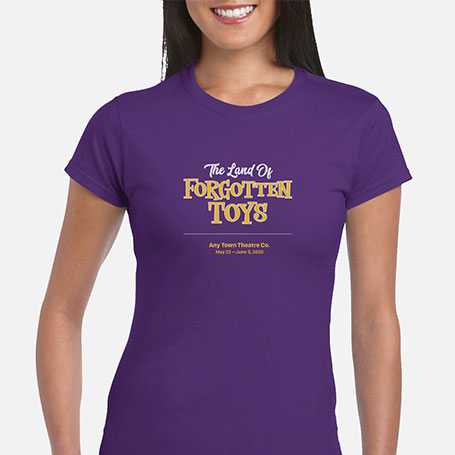 Cast & Crew T-Shirts
As low as $14 each
Broadway Licensing has partnered with Subplot Studio to offer premium-quality Cast & Crew T-Shirts! You can add your theatre name, show dates and even your cast & crew names on the back.
Production Resources
Performance Tracks
Our top-quality digital performance tracks are sent to you through a simple link. Quickly download them to your computer, tablet or smartphone and start rehearsing!
$500
Additional Books
Additional books (Cast Script/Vocal, Piano/Conductor, etc.) are available.
$25 each
Full Conductor Score
An ideal solution for those who choose to conduct their show from the podium, as opposed to the piano. Each detailed instrument staff is always right in front of you--giving you the most comprehensive layout for full control of your orchestra.
$125/Print, $100/Digital, $175/both
TurnKey Transpositions
Broadway stars change the keys of songs all the time...so why not you? Optimize your actors' performances by ordering our TurnKey Transposition. Get the perfect key for the perfect actor! All digital delivery, usually within 24 hours.
$50 per song for PV or PC
$150 per song for all orchestral parts (including PC/PV)
Also Available