School is back in session! Still setting your season? Find your next great play here! Browse our recommendations in the following categories:
Female-Led
Historically, strong female characters have brought us some of our favorite stories we've seen on stage. Play to the strengths of your students with these powerful female-led shows.
Adapted by Erica Schmidt
After school, seven teenage girls convene in an abandoned lot to perform a play. They drop their backpacks, transform their uniforms, and dive into a DIY retelling of Macbeth. As the girls conjure kings, warriors, and witches, Shakespeare's bloody tale seeps into their reality. Mac Beth recontextualizes a classic text to expose the ferocity of adolescence and the intoxicating power of collective fantasy.
Casting: 7W
Why you should do it at your school: This reimagined classic explores the horrors of greed, power, and being a teenage girl. Give a powerful female ensemble the opportunity to indulge in the magic and the madness of The Scottish Play.
---
Jaclyn Backhaus
Ten explorers. Four boats. One Grand Canyon. Men on Boats is the true(ish) history of an 1869 expedition, when a one-armed captain and a crew of insane yet loyal volunteers set out to chart the course of the Colorado River.
Casting: 10W
Why you should do it at your school: Don't be deceived by the title; this hilarious satire on male colonizers during the exploration era gives 10 non-male-identifying people excellent performance opportunities.
---
Robert Harling
At Truvy's beauty salon in Chinquapin, Louisiana, all the ladies who are "anybody" come to have their hair done. Helped by her eager new assistant, Annelle, the outspoken, wise-cracking Truvy dispenses shampoos and free advice to the town's rich curmudgeon, Ouiser; an eccentric millionaire, Miss Clairee; and the local social leader, M'Lynn, whose daughter Shelby is about to marry a "good ole boy." Filled with hilarious repartee and humorously revealing verbal collisions, Steel Magnolias reminds us of the importance of amiable company through good times and bad.
Casting: 6W
Why you should do it at your school: Get your hairspray ready! This beloved 80s comedy is full of colorful characters ready to spill the small-town drama. These six female roles will give your actors the challenge of playing a range of ages and relationships through comedy and tragedy.
---
Laurel Ollstein
The first American woman to test for space flight, Jerrie Cobb, steps into an isolation tank for a record-breaking nine hours as her memories unfold before her, from learning to fly a plane as a child in Oklahoma to testifying in Congressional hearings about the under-the-radar all-female Mercury 13 space program. They Promised Her the Moon is a compelling drama about the challenges of sisterhood and fighting for the greater good, based on a true story.
Casting: 3W, 3M (6-18 possible)
Why you should do it at your school: Jerrie Cobb's inspiring perseverance despite gender discrimination in the aerospace profession is a story that deserves to be told. A soaring memory play that highlights an inspiring woman.
---
Kate Hamill
A playful new adaptation of Jane Austen's beloved novel follows the fortunes (and misfortunes) of the Dashwood sisters—sensible Elinor and hypersensitive Marianne—after their father's sudden death leaves them financially destitute and socially vulnerable. Set in gossipy late 18th-century England, with a fresh female voice, the play is full of humor, emotional depth, and bold theatricality. Sense and Sensibility examines our reactions, both reasonable and ridiculous, to societal pressures. When reputation is everything, how do you follow your heart?
Casting: 4-9W, 3-8M
Why you should do it at your school: The charming and compassionate Dashwood sisters are the strong female leads of this story. The expandable casting options and numerous scene-stealing roles are great for any size program looking to highlight more actors.
---
Kate Hamill
This isn't your grandmother's Austen! Bold, surprising, boisterous, and timely, this P&P for a new era explores the absurdities and thrills of finding your perfect (or imperfect) match in life. The outspoken Lizzy Bennet is determined to never marry, despite mounting pressure from society. But can she resist love, especially when that vaguely handsome, mildly amusing, and impossibly aggravating Mr. Darcy keeps popping up at every turn?! Literature's greatest tale of latent love has never felt so theatrical, or so full of life as it does in this effervescent adaptation. Because what turns us into greater fools…than the high-stakes game of love?
Casting: 3W, 2M, 3 Any
Why you should do it at your school: This beloved love story finds new life on stage in Kate Hamill's stunning adaptation. With doubling options for all characters besides Lizzy and Mr. Darcy, the flexible casting will give more actors the opportunity to enter the regency era.
---
Kate Hamill
Jo March isn't your typical Victorian lady. She's indecorous and headstrong, and one day she's going to be a great American novelist. As she and her sisters grow up in the middle of the Civil War, they strive to be brave, intelligent, and imaginative young women. But as adulthood approaches, each sister must negotiate her private ambitions with society's expectations. In a war-torn world defined by gender, class, and personal tragedy, Jo March gives us her greatest story: that of the March sisters, four dreamers destined to be imperfect little women.
Casting: 6W, 3M
Why you should do it at your school: Can you tell we love Kate Hamill? With another fantastic adaptation, this time of Louisa May Alcott's celebrated story of determined young women, the March sisters are iconic roles to play.
---
Arlene Hutton
Five years. Seven Nazi labor camps. Over 350 hidden letters. Sala Garncarz Kirschner kept her secret for over fifty years, concealing her incredibly painful history in a Spill and Spell box. Everything changes when Sala reveals the cache to her grown daughter, Ann. Adapted from the book Sala's Gift by Ann Kirschner and based on a true account, Letters to Sala is a remarkable story of a young girl's survival during wartime Germany.
Casting: 12W, 4M (Flexible)
Why you should do it at your school: A remarkable true story that Arlene Hutton has powerfully crafted for the stage. With a flexible cast, flexible set, and pre-approved for one-act competition cuts, this show checks many technical boxes in addition to being a story worth being told.
---
Melanie Marnich
Catherine and her friends are dying; for years they have been exposed to radium paint at the watch factory where they work. These Shining Lives chronicles the strength and determination of women who were considered expendable in their day, exploring their true story and its continued resonance.
Casting: 4W, 2M
Why you should do it at your school: Catherine Donohue's true, tragic story reminds us to stand up for what is right in the face of doubtful circumstances. We watch these women discover the terrible labor exploitation they have undergone by the time it is too late. Portraying this frustrating and heartbreaking event requires four powerful leading women.
---
Gender Expansive
These shows have opportunities for nonspecified or gender-expansive casting. Give more people opportunities to perform in roles that feel true to them or allow yourself flexibility in the audition room.
Branden Jacobs-Jenkins
This modern riff on the fifteenth-century morality play Everyman follows Everybody (chosen from amongst the cast by lottery at each performance) as they journey through life's greatest mystery—the meaning of living.
Casting: 9 Any
Why you should do it at your school: Forget what you read in theatre history class, this stellar modernization of Everyman is extremely entertaining. This version gives your actors a real challenge by allowing casting up to chance. Any person can play any part and you won't know who is who until the show starts!
---
Henry Lewis, Jonathan Sayer, and Henry Shields
From Mischief, Broadway masters of comedy, comes the smash hit farce. Welcome to opening night of the Cornley University Drama Society's newest production, The Murder at Haversham Manor, where things are quickly going from bad to utterly disastrous. This 1920s whodunit has everything you never wanted in a show—an unconscious leading lady, a corpse that can't play dead, and actors who trip over everything (including their lines). Nevertheless, the accident-prone thespians battle against all odds to make it through to their final curtain call, with hilarious consequences! Part Monty Python, part Sherlock Holmes, this Olivier Award-winning comedy is a global phenomenon that's guaranteed to leave you aching with laughter! The High School Edition of The Play That Goes Wrong addresses certain language and content challenges of the original and provides options to accommodate a variety of casting needs.
Casting: 8 Any w/ expanded roles
Why you should do it at your school: Gender expansive casting is pre-approved in this highly anticipated high school version of The Play That Goes Wrong! Be among the first school programs to bring to your theater the disaster that has audiences laughing out loud!
---
Victor Gialanella, from the novel by Mary Shelley
Set in nineteenth-century Switzerland, this classic tale of horror and suspense details the ill-fated experiments of young Dr. Frankenstein as he attempts to fathom the secrets of life and death. Purchasing cadavers from two unsavory grave robbers, he gives life to a creature both hideous and touching—and so physically powerful and mentally twisted that he soon brings death or destruction to all who stand in his way. Adhering more closely to the original novel than did the famous motion picture versions, the play blends moments of brooding terror and sudden shock with questions of morality and the dangers of unrestrained scientific inquiry.
Casting: 3W, 8M, 1 Boy
Why you should do it at your school: One way to expand casting is to reimagine classic roles. Even 202 years after its debut, Frankenstein is one of the most recognizable and evocative horror tales that any actor would enjoy playing.
---
Joe Calarco
On the first night of Winter Break, nineteen teenagers, some who know each other, some who don't, wrestle with friendships, breakups, loss, graduating, and finding their place in the world. Alternately hilarious and touching, Winter Break was slated for the 2020 Educational Theatre Association commission.
Casting: 19 Any
Why you should do it at your school: With roles written without specified genders or races, Joe Calarco's Break series features nineteen characters as they navigate the intricacies of high school and growing up. As a compelling series of vignettes, each character gets the stage time to tell their story.
---
Joe Calarco
On the first night of spring break, new friendships are made and old ones are tested as the 19 teenagers we first met in Winter Break continue to find joy, wonder, and heartache in the world they're trying to find their place in. Commissioned for the Educational Theatre Association's 2022 International Thespian Festival.
Casting: 19 Any
Why you should do it at your school: Love Winter Break? Bring back the familiar cast of characters for a glimpse into their high school experience in an entertaining collection of scenes.
---
Dani Stoller
Crazy parties, high-end fashion, glamorous homes, fame. Through his social media feeds, high schooler Jason Carraway has seen it all and wants it all. Newly enrolled at the elite Dalton Prep, Jason moves from seeing the lives of the elite via social media to seeing it all in person. This is his chance to rise to the top and to have everything he's ever wanted. Or, at least, he hopes. Using F. Scott Fitzgerald's masterful novel The Great Gatsby as a springboard, playwright Dani Stoller's world premiere play is a sharp and biting look at authenticity, social media, and the ways we try to find self-worth in the modern world. This play was commissioned in 2022 by Signature Theater for their Signature in the Schools Program.
Casting: 9W, 4M, 1 Any (Flexible)
Why you should do it at your school: This spin on The Great Gatsby is perfect for high schoolers looking to bring the classic novel to the stage in a fresh, modern way with two characters that could be played by anyone of any gender.
---
Diverse Stories
Bring your audiences new stories and give your students opportunities to bring their stories to the stage. These plays share perspectives from people of different races, ethnicities, and abilities.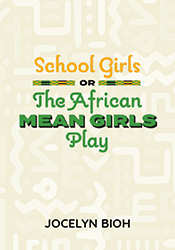 Jocelyn Bioh
Paulina, the reigning queen bee at Ghana's most exclusive boarding school, has her sights set on the Miss Global Universe pageant. But the arrival of Ericka, a new student with undeniable talent and beauty, captures the attention of the pageant recruiter—and Paulina's hive-minded friends. This buoyant and biting comedy explores the universal similarities (and glaring differences) facing teenage girls across the globe.
Casting: 8W
Why you should do it at your school: No matter the time or place, a clique of teenage girls is probably having the same conversations around a lunch table somewhere. Jocelyn Bioh perfectly captures these dynamics with humor and heart, with realistic portrayals of colorism and societal rifts in Ghana.
---
Jocelyn Bioh
It's the nineties and in Lagos, Nigeria, the "Nollywood" film industry is exploding. Ayamma dreams of leaving her job at her parents' travel agency and becoming a star. When she auditions for a new film by Nigeria's hottest director, tension flares with his former leading lady—as sparks fly with Nollywood's biggest heartthrob.
Casting: 4W, 2M
Why you should do it at your school: This wildly entertaining comedy about stardom and family shares the story of the rise of Nigerian filmmaking during a time of economic and political turmoil. Time travel back to celebrate the fun and cheesiness of 90s Nollywood films.
---
Kenneth Jones
As the Civil Rights movement is flowering, a controversial children's book about a black rabbit marrying a white rabbit stirs the passions of a segregationist State Senator and a no-nonsense State Librarian in 1959 Montgomery, Alabama. A contrasting story of childhood friends–an African-American man and a woman of white privilege, reunited in adulthood–provides private counterpoint to the public events swirling in the state capital. Political foes, star-crossed lovers, and one feisty children's author inhabit the same page in a Deep South of the imagination that brims with humor, heartbreak and hope. Inspired by true events.
Casting: 2W, 4M
Why you should do it at your school: These stories about acceptance and fighting prejudice remain important today. Portraying historic events and retelling personal experiences in the theatre teaches lessons, gives insight, and creates empathy.
---
Nilo Cruz
Anna in the Tropics is a poignant and poetic play set in Florida in 1929 in a Cuban–American cigar factory, where cigars are still rolled by hand and "lectors" are employed to educate and entertain the workers. The arrival of a new lector is a cause for celebration, but when he begins to read aloud from Anna Karenina, he unwittingly becomes a catalyst in the lives of his avid listeners, for whom Tolstoy, the tropics, and the American dream prove a volatile combination.
Casting: 3W, 5M
Why you should do it at your school: This Pulitzer Prize winner is a powerful piece for a Latinx ensemble cast that explores the politics and economics that impact the American Dream.
---
Naomi Iizuka
Separated from his mother, a young refugee called Anon journeys through the United States, encountering a wide variety of people — some kind, some dangerous and cruel — as he searches for his family. From a sinister one-eyed butcher to beguiling barflies to a sweatshop, Anon must navigate through a chaotic, ever-changing landscape in this entrancing adaptation of Homer's Odyssey.
Casting: 6W, 5M (Flexible)
Why you should do it at your school: Entertain audiences of all ages with this modern retelling of the most epic journey of all time. The setting and characters' origins are open to interpretation but represent elements of African, Asian, and Latin cultures.  
---
Mike Lew
Albert and Jennifer Chen were at the pinnacle of academic achievement. But now they suck at adult life. Albert's just been passed up for promotion and Jennifer's just been dumped by her loser boyfriend. So they do what any reasonable egghead brother and sister would do: go on an Asian Freedom Tour! From California to Shenzen, Tiger Style! Examines the successes and failures of tiger parenting from the point of view of a playwright who's actually been through it.
Casting: 2W, 3M
Why you should do it at your school: This witty, high-tempo comedy explores stereotypes, heritage, prejudice, and pride as a Chinese-American, but is entertaining and impactful for audiences of any ethnicity.
---
Mike Lew
In this brilliant retelling of Shakespeare's Richard III, one of the most famous disabled characters in history is reimagined as a 16-year-old outsider taking on the political turmoil of high school. Bullied for his cerebral palsy (and his sometimes disturbing tendency to speak with a Shakespearean affect), Richard plots his revenge…as well as his glorious path to the senior class presidency. But as he falls deeper into a pattern of manipulation and greed, Richard is faced with an unexpected choice: Is it better to be feared or loved? Teenage Dick is a hilarious and sharp-witted adaptation about perception, disability, and the treacherous road to ascendancy.
Casting: 4W, 2M
Why you should do it at your school: Don't let the title fool you. This hilarious modern recontextualization casts Richard III as a person with cerebral palsy and Buck as a wheelchair user, with encouragement to cast roles with different genders and races. Diversifying bodies on stage is important for representation, expanding casting possibilities, and telling stories, as celebrated in Teenage Dick.
---
Challenging Roles
Looking for a challenge? Stretch your students' acting repertoire with these phenomenal plays.
based on the novel by Mark Haddon, adapted by Simon Stephens
15-year-old Christopher has an extraordinary brain: He is exceptional at mathematics but ill-equipped to interpret everyday life. He has never ventured alone beyond the end of his road, he detests being touched, and he distrusts strangers. Now it is 7 minutes after midnight, and Christopher stands beside his neighbor's dead dog, Wellington, who has been speared with a garden fork. Finding himself under suspicion, Christopher is determined to solve the mystery of who murdered Wellington, and he carefully records each fact of the crime. But his detective work, forbidden by his father, takes him on a thrilling journey that upturns his world.
Casting: 5W, 5M
Why you should do it at your school: Curious Incident follows the adventure of the ambitious Christopher away from his home that quickly finds him in over his head. With ensemble-dependent staging, a strong male lead, and a bit of imagination, your audiences will be swept up in the story for an unforgettable theatre experience.
---
David Auburn
On the eve of her twenty-fifth birthday, Catherine, a troubled young woman, has spent years caring for her brilliant but unstable father, a famous mathematician. Now, following his death, she must deal with her own volatile emotions; the arrival of her estranged sister, Claire; and the attentions of Hal, a former student of her father's who hopes to find valuable work in the 103 notebooks that her father left behind. Over the long weekend that follows, a burgeoning romance and the discovery of a mysterious notebook draw Catherine into the most difficult problem of all: How much of her father's madness—or genius—will she inherit?
Casting: 2W, 2M
Why you should do it at your school: While Catherine grieves the death of her father, she discovers things about him she never knew before and in doing so discovers truths about herself. Great for a small cast looking to dig into some meatier roles.
---
Moisés Kaufman and the Members of Tectonic Theater Project
In October 1998, a twenty-one-year-old student at the University of Wyoming was kidnapped, severely beaten, and left tied to a fence in the middle of the prairie outside Laramie, Wyoming. His bloody, bruised, and battered body was not discovered until the next day, and he died several days later in an area hospital. His name was Matthew Shepard, and he was the victim of this assault because he was gay. Moisés Kaufman and fellow members of the Tectonic Theater Project made six trips to Laramie over the course of a year and a half, in the aftermath of the beating and during the trial of the two young men accused of killing Shepard. They conducted more than 200 interviews with the people of the town. Some people interviewed were directly connected to the case, while others were citizens of Laramie, and the breadth of the reactions to the crime is fascinating. Kaufman and Tectonic Theater members have constructed a deeply moving theatrical experience from these interviews and their own experiences in Laramie. The Laramie Project is a breathtaking collage that explores the depths to which humanity can sink and the heights of compassion of which we are capable.
Casting: 4W, 4M (flexible)
Why you should do it at your school: The Laramie Project is one of the most notable pieces of docu-theatre in recent history. Actors portray real people and recite their own words, presenting a challenge to combine real events and theatrical interpretation.
---
Luis Alfaro
In the years following the murder of her father by her mother, Electricidad is committed to vengeance. To get it, she'll need her brother, Orestes, to return from Las Vegas and help her finish the job. Transporting Sophocles' Electra to the Los Angeles barrios, Luis Alfaro investigates violence, loss, and redemption through the lens of this age-old tragedy.
Casting: 7W, 2M
Why you should do it at your school: Luis Alfaro's trilogy of Greek tragedy adaptations (Oedipus El Rey, Mojada) opens a window into Chicanx experiences in modern-day Los Angeles. Powerful, emotional, and challenging, Electricidad is great for a school looking to push their boundaries.
---
Minimal Set
These plays are perfect for the director looking for low-key tech requirements.
Joe Landry
Spies, murder, love, and other trademarks of Alfred Hitchcock come to life in the style of a 1940s radio broadcast of the master of suspense's earlier films. With The Lodger, Sabotage and The 39 Steps, Vintage Hitchcock: A Live Radio Play is a triple feature, complete with vintage commercials, that recreates a daring train chase, a serial killer's ominous presence, and a devastating explosion through the magic of live sound effects. This spooky, exciting piece is perfect for any space, large or small.
Casting: 2W, 3M (Flexible)
Why you should do it at your school: A live radio play grants you unlimited staging opportunities with scenic flexibility. Bring these celebrated murder mysteries to life in an evening of entertainment.
---
Adapted by Joe Landry
This beloved American holiday classic comes to captivating life as a live 1940s radio broadcast. With the help of an ensemble that brings a few dozen characters to the stage, the story of idealistic George Bailey unfolds as he considers ending his life one fateful Christmas Eve.
Casting: 2W, 3M (Flexible)
Why you should do it at your school: Are murder mysteries not the solution for your winter show? Spread the holiday magic to your audiences through this radio adaptation of a classic movie.
---
Ned Glasier, Emily Lim, and Company Three
Inside every adolescent brain, 86 billion neurons connect and collide to produce the most frustrating, chaotic, and exhilarating changes that happen to human bodies. Brainstorm is a theatrical investigation into how teenagers' brains work, and why they're designed by evolution to be the way they are. Created in collaboration with neuroscientists Professor Sarah-Jayne Blakemore and Dr. Kate Mills, the play is a blueprint for a company of teenagers, to create and perform by drawing directly on their personal experiences.
Casting: 5W, 5M (Flexible)
Why you should do it at your school: Brainstorm is an opportunity for your students to be themselves and tell stories that are actually relevant to their lives. Written flexibly, build any set to support the play you create.
---
Kathryn Funkhouser
Gatsby's party is over, but Nick Carraway is the one who has to clean up. It's not easy to gather the empty glasses and abandoned shoes when each evokes a memory, and the memories aren't easy to sweep away either – especially not when Jordan Baker remembers them differently. Can't repeat the past? Why, of course you can. Armed only with a few enchanted objects and the glittering words of F. Scott Fitzgerald, a shape-shifting ensemble creates the world of The Great Gatsby in this fiercely theatrical adaptation.
Casting: 3W, 4M (flexible)
Why you should do it at your school: With a story as iconic as Gatsby, no mansion is needed to set the scene. As the story replays in Nick's memory, abandon realism and use your imagination to relive the excitement.  
---
Large Cast
Have lots of auditionees this season? Fill your stage with these large cast plays.
Jocelyn Bioh
Set in South Harlem, amidst a vibrant and eclectic community of West African immigrants, Merry Wives is a New York story about tricks of the heart. A raucous spinoff featuring the Bard's most beloved comic characters, this hilarious farce tells the story of the trickster Falstaff and the wily wives who outwit him in a new celebration of Black joy, laughter, and vitality.
Casting: 5W, 7M
Why you should do it at your school: This newly released adaptation of Shakespeare's The Merry Wives of Windsor celebrates Black lives and West African culture in modern-day New York. Jocelyn Bioh's revisions cut down the cast and run time but will still deliver large-scale entertainment.
---
Arthur Miller
The story focuses upon a young farmer, his wife, and a young servant-girl who maliciously causes the wife's arrest for witchcraft. The farmer brings the girl to court to admit the lie—and it is here that the monstrous course of bigotry and deceit is terrifyingly depicted. The farmer, instead of saving his wife, finds himself also accused of witchcraft and ultimately condemned with a host of others.
Casting: 10W, 10M
Why you should do it at your school: With many standout roles like John Proctor, Elizabeth Proctor, and Abigail Williams, The Crucible remains one of the most produced shows for high schools. Arthur Miller's Red Scare allegory is an important American Theatre staple and history lesson.
---
John Cariani
Welcome to Almost, Maine, a place that's so far north, it's almost not in the United States. It's almost in Canada. And it's not quite a town, because its residents never got around to getting organized. So it almost doesn't exist. One cold, clear, winter night, as the northern lights hover in the star-filled sky above, the residents of Almost, Maine, find themselves falling in and out of love in unexpected and hilarious ways. Knees are bruised. Hearts are broken. But the bruises heal, and the hearts mend—almost—in this delightful midwinter night's dream.
Casting: 2-9W, 2-9M
Why you should do it at your school: You haven't yet? Another of our top-produced plays, Almost, Maine's doubling options allow for up to 18 cast members.
---
Lucy Kirkwood
In 1989, Joe Schofield takes a picture of a Chinese civilian confronting four military tanks in Tiananmen Square—an image that would captivate the world for decades to come. In 2012, as China–US relations dominate presidential election debates, a mysterious message linked to the event appears in a Beijing newspaper. In response, Joe vows to uncover the story behind the unknown hero he photographed twenty-three years ago. A deft political thriller as well as a riveting personal journey, Chimerica explores the intertwining fortunes of two global superpowers.
Casting: 18W, 16M
Why you should do it at your school: This large ensemble of Chinese, Chinese-American, and American characters investigates the lasting impact on Chinese and American culture after the Tiananmen Square protests. Lucy Kirkwood's epic narrative won the Olivier for Best New Play in 2014, was turned into a four-part tv series and has been praised since its premiere.
---
Pre-Approved for Competition Cuts
Want to bring your full-length play to a one-act competition? Here are some options with pre-approved cuts to fit the requirements:
Chemical Imbalance: A Jekyll and Hyde Play
The Curious Incident of the Dog in the Night-Time
The Diary of Anne Frank (Kesselman)