The Intimidation Game

It's Tyler's first day at Miracle High School and he's trying to figure out where he belongs. When bullies target him, Tyler learns how to push past their negativity with the help of his new friends and remembers what makes him unique. By listening to each other, the students of Miracle High learn that we are all more alike than we are different.

The Intimidation Game is a new musical originally conceived and written for/by/with teens and young adults, both with and without autism and other disabilities. As a highly adaptable and flexible piece of theater, it gives opportunities to include personal stories and be performed by professional, semi-professional, middle school, or high school drama programs.

Roles
8 + Ensemble

Musicians
1

Acts
1

Duration
50 minutes
Creators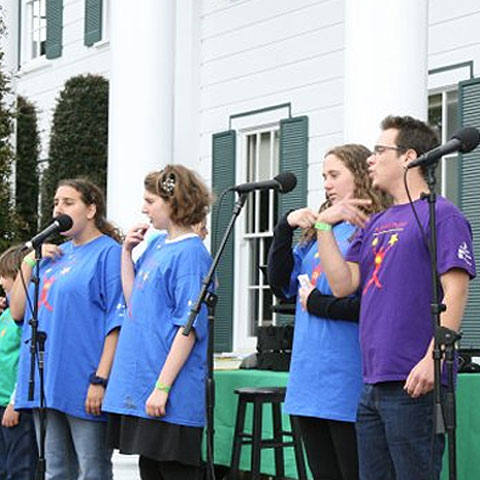 Book The Miracle Project® is a theatre and film arts program for individuals with autism and other disabilities, and their typically-developing siblings and peers. The Miracle Project® uses a groundbreaking and proven...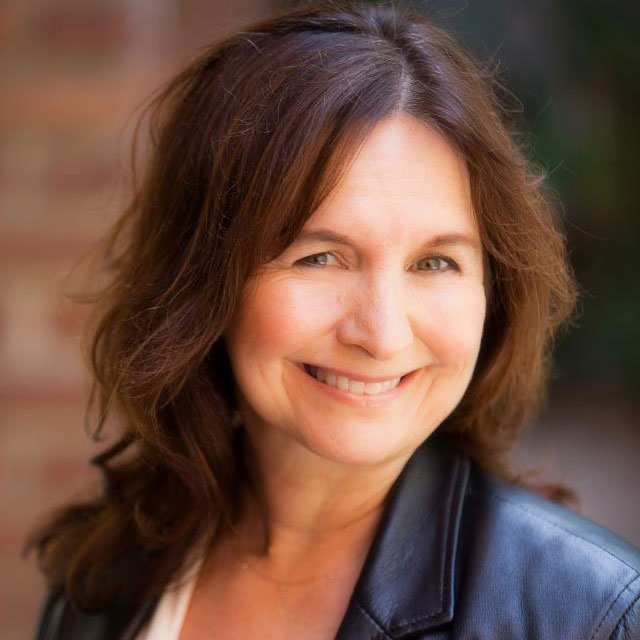 Script Adaption Elaine Hall "Coach E!" referenced by The New York Times as "the child whisperer, " is a pioneer in using inclusive theater, film, music, and movement to bring out the best in individuals of all abilities....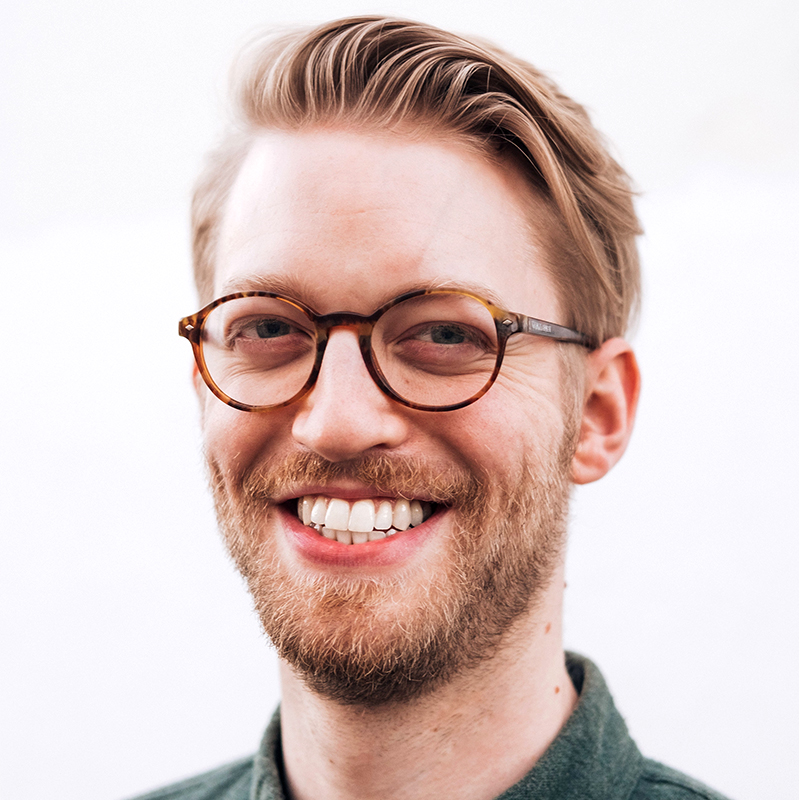 Lyrics and Music A native of Seattle, Zachary Marsh has music directed and accompanied musicals such as Godspell, Nunsense, and Into the Woods all along the West coast. Pursuing a career in film...
Orchestrations
1 Musician
Piano or Tracks
Casting
Tyler
Male - 13-18
He is shy, concerned about making first impressions and finding new friends. He tries to avoid drama and keeps mostly to himself. Just transferred to a new school due to bullying and is trying to fit in as much as he can.
Logan
Female - 13-18
She is outgoing and bubbly. Considered the most unpopular girl in school since she does not belong to any clique. She is her own individual and isn't afraid to be different or to stand up for what is right. She's always there to help those in need, grows a close bond with Tyler.
William - 13-18
Angry, enjoys intimidating others, leader of the bully pack. Towards the end of the show, reveals a softer, kinder self who was once bullied as well.
Karen
Female - 13-18
Aggressive, she lives to make trouble, using her emotions to bully people.
Sam - 13-18
The goofy member of the Bullies. A follower. He isn't afraid to act like a clown in front of everyone. He uses his clowning around to avoid the fact that he has been in a special-ed classroom and was picked on himself.
Christina
Female - 13-18
She is the most popular girl in school and uses her popularity to intimidate those who try to become more popular. She has some interest in Tyler. She is also the leader of the Fashionistas.
Mr. Funzer
Male - 30s-50s
The principal of the school who is laid back, hopes the best for his students, considered a cheerful person who likes to be funny.
Ms. Vitalis
Female - 30s-70s
The Vice Principal of the school who is extremely organized and efficient. Mr. Funzer's right hand.
Geeks
Chris, Cloud, James, Greg, Samantha, Kobe, Julie
A Capellas
Idina, Allison, Mia, Phillip, Aidan
Fashionistas
Jessica, Kyle, Sasha, Melissa
Production Materials
Included in your license are the following cast and crew scripts.
1 Piano/Vocal Playbook
This piano score includes all vocal parts. It can be used during the rehearsal process if performing a show with accompaniment tracks, or can be used during performance for piano-only shows.
Orchestrations
Piano or Tracks (included in your Production Package)
Promotional Resources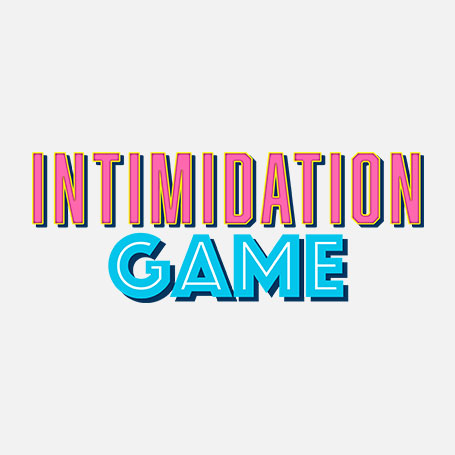 Official Logo Pack
Included with license
Includes color and black and white high-resolution logo files in JPG, PNG, and EPS formats.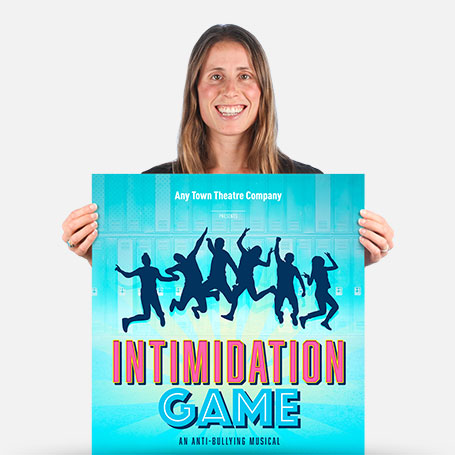 Official Show Artwork
$175
Creating artwork for your performance has never been easier – customize online in minutes, download a print-ready PDF, order printed posters, access layered files.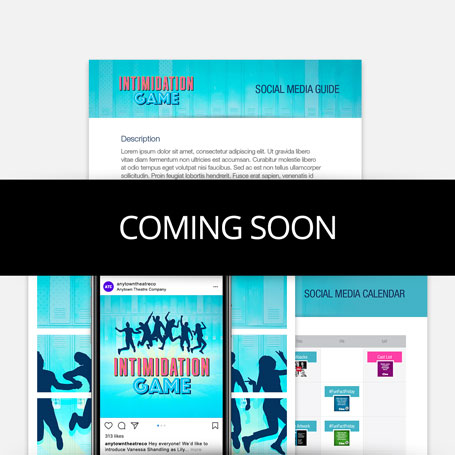 Social Media Marketing Kit
$250
Includes everything you need to plan and implement the promotion of your show – 50+ graphics for social media, original show specific content, social media guide, promotion calendar and press release template.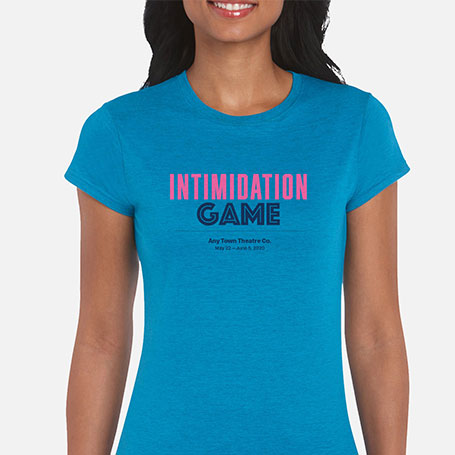 Cast & Crew T-Shirts
As low as $14 each
Broadway Licensing has partnered with Subplot Studio to offer premium-quality Cast & Crew T-Shirts! You can add your theatre name, show dates and even your cast & crew names on the back.
Production Resources
Additional Books
Additional books (Cast Script/Vocal, Piano/Conductor, etc.) are available.
$25 each
Broadway Plus
A workshop experience in which a Broadway artist speaks and works with students in an educational setting through our partnership with Broadway Plus.
Prices Vary by Product
Official Show Links
Also Available