Miley Chase: The Science Ace

While calculating the exact date the asteroid hit the earth and destroyed the dinosaurs, 10-year-old science whiz Miley Chase accidentally discovers the secret to time travel. She's putting the finishing touches on her time machine when her nemesis Tyler, the snotty, spoiled next-door neighbor, arrives to gloat over his win at the science fair. Despite Miley's warnings, Tyler gets a little too curious about the machine—and accidentally sends them both to prehistoric times.

They've arrived, according to Miley's calculations, on the same day that the asteroid is about to hit the earth. Their biggest problem: the time machine is badly damaged from the crash landing. It is up to Miley and Tyler to work together to avoid being dinosaur dinner and fix the time machine before the asteroid hits. Using their resourcefulness to build new parts for their ship, the two learn they can accomplish anything if they really try, and that an open and inquisitive mind can turn old enemies—and even long-extinct carnivores—into new friends.

Roles
10 Any

Musicians
0 (Performance and Rehearsal Tracks included)

Acts
1

Duration
50 minutes
Creators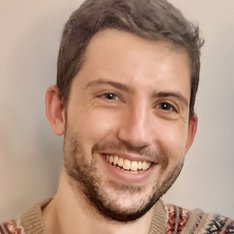 Music & Lyrics Dylan MarcAurele is a New York City-based composer, writer, and orchestrator. He is a recipient of the Dramatists Guild Foundation Fellowship, through which he and writing partner Mike Ross are...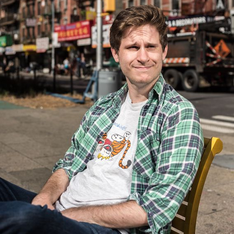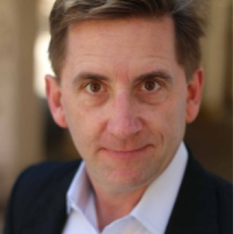 Story Larry Little has a theatrical career that has spanned thirty-five years and more than 100 productions, first as an actor/singer/dancer, then as a director and producer. Along the way he became a Certified Public Accountant,...
Reviews
"…without a doubt one of the most accessible and fun shows I've worked on. With a message about the power of creativity and friendship on top of a rockin' score, it is a slam dunk to add to any youth theater season!"
Alekzander Sayers
Madison Street Theatre
---
"A high-energy, educational musical that performers will have a great time putting together and audiences will love. There are roles for everyone in this hilarious prehistoric comedy"
Ragan Hughes
DDO Artists Agency
---
Casting
Miley Chase
an inquisitive young genius who's a bit of a loner
Mrs. Chase
Female
Miley's firm but caring mother
Mr. Chase
Male
Miley's amiable but slightly clueless father
Tyler
Miley's headstrong and competitive rival
Ms. McGery
a highly dramatic school drama teacher
Mr. Mendelev
the school science teacher who just wants to keep things on track
Tre the Triceratops
a friendly Southern type
Asteroid
an approaching visitor who's genuinely just having a good time
Rebel the Spinosaurus
a fiercely individual dinosaur who doesn't know she's lonely
Bernice
the self-appointed boss of her friend group (The Brontos Who Brunch)
Wilma
an incurable gossip
Edna
always a bit offended
Mildred
a hard-of-hearing old dinosaur
Lieutenant Colonel Longwing
a bossy squadron commander
Major Flyboy
a confident young up-and-comer
Cadet Clawdia
plays things by the book
Bernard
clueless
Ralph
the head of the Raptor Pack
Renee
Ralph's second-in-command
Regina
a forgetful dinosaur
Zelda Jones
the odd one out
Jojo
the head of the T. Rex team
Terry
an overly helpful henchman
Tony
an overly helpful henchman
Announcer
Offstage voice
Time machine
Offstage voice
Production Materials
Included in your license are the following cast and crew scripts. These materials will be shipped upon receipt of payment if your license request is approved.
27 Cast Script/Vocal Books
A combination of the show's full script and the full vocal book. All dialogue within each song is printed in the score to prevent flipping back and forth during rehearsals. All books are spiral-bound and double-sided.
2 Director's Scripts
A single-sided, spiral-bound script designed with plenty of space for the director to take notes and add blocking during the rehearsal process.
1 Stage Manager's Script
A single-sided, three-hole punched script that can be inserted into your three-ring binder.
Instrumentation
Performance and Rehearsal Tracks included
Promotional Resources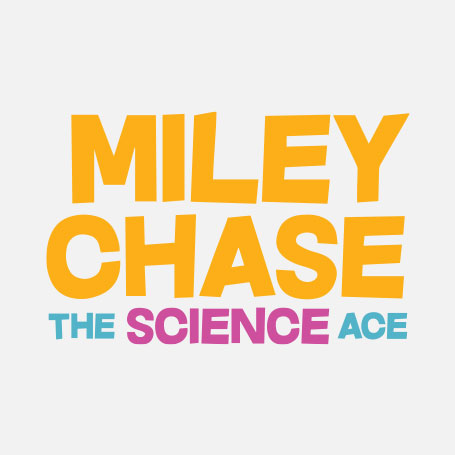 Official Logo Pack
Included with license
Includes color and black and white high-resolution logo files in JPG, PNG, and EPS formats.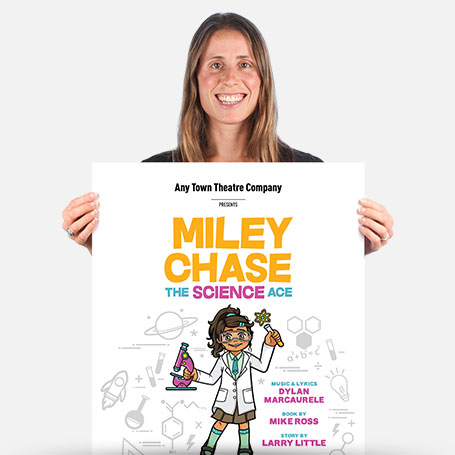 Official Show Artwork
$175
Creating artwork for your performance has never been easier – customize online in minutes, download a print-ready PDF, order printed posters, access layered files.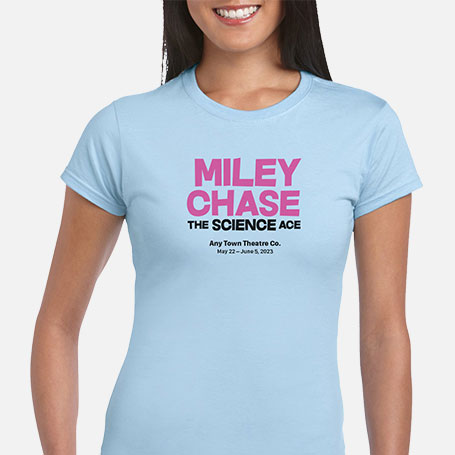 Cast & Crew T-Shirts
As low as $14 each
Broadway Licensing has partnered with Subplot Studio to offer premium-quality Cast & Crew T-Shirts! You can add your theatre name, show dates and even your cast & crew names on the back.
Production Resources
Archival Video License
If you want to record your production for archival purposes you may do so by purchasing a video license. This allows you to record one performance for your internal archives only. This archival copy can be distributed to your cast and crew. The archival recording cannot be distributed or posted online. Archival License availability varies by title and all requests must be approved by Broadway Licensing Global.
$150


Additional Books
Additional books (Cast Script/Vocal, Piano/Conductor, etc.) are available.
$25 each
Broadway Plus
A workshop experience in which a Broadway artist speaks and works with students in an educational setting through our partnership with Broadway Plus.
Prices Vary by Product
TurnKey Transpositions
Broadway stars change the keys of songs all the time...so why not you? Optimize your actors' performances by ordering our TurnKey Transposition. Get the perfect key for the perfect actor! All digital delivery, usually within 24 hours.
$50 per song for PV or PC
$150 per song for all orchestral parts (including PC/PV)
Official Show Links
Also Available