Why Do Fools Fall in Love?

Millie's getting married! At her impromptu bachelorette party, Millie and her best friends dive into age-old questions about love, marriage, and the overwhelming dating game. As the celebration picks up steam and the drinks flow, the girls reveal scintillating secrets about their love lives, as they poke fun and challenge each other to take control of their lives. Featuring smash pop-hits from the 1960s such as "My Boy Lollipop," "I Will Follow Him," "You Don't Have to Say You Love Me," and "Hey There Lonely Boy," this uplifting show reaffirms that during life's struggles, true friendship will unveil its everlasting strength— and often with a real rockin' beat!

Roles
4W

Musicians
4

Acts
2

Duration
105 Min
Creators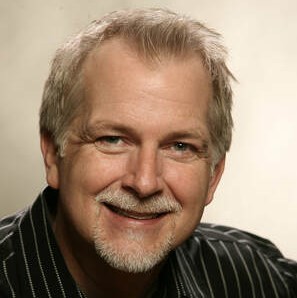 Creator Roger Bean created the long-running hit The Marvelous Wonderettes (over 1,200 performances...
Videos
Reviews
"One funny show, with a lot of meaning."
---
"If Sex and the City were a 1960s musical, it would be Why Do Fools Fall in Love?"
---
Orchestrations
4 Musicians
Bass
Guitar
Keyboard
Percussion
Casting
Millie
Female
Mezzo-Alto. The bride-to-be. The perfect blend of a '60s homemaker icon, coupled with self-doubts about her cheating fiancé and her ability to deal with it. Her overriding desire for perfection is what stands in the way of her achieving a well-balanced and healthy relationship.
Sally
Female
Mezzo-Soprano. Millie's best friend and true polar opposite. Sally has a hip, cavalier attitude toward relationships. She is sassy, savvy, and liberated: a world-weary realist whose rose-colored glasses were smashed long ago. It is with Sally's help and urging that Millie is finally able to face the truth of her relationship.
Florence
Female
Alto-Bass. Overwhelmingly shy, Flo lives her life through what she hears, reads, and dreams about. Sassy herself after a bit of alcohol, she bites back when attacked. Flo exemplifies the rules of the times without ever getting what she really wants or needs.
Dee Dee
Female
Mezzo-Soprano. Flo's cousin from out of town. Dee Dee is an innocent and irrepressible romantic, eager and wide-eyed to learn more about the world, yet unbelieving in the harshness of its realities. A little bit of sugar goes a long way with Dee Dee and her overzealous sweet tooth.
Production Materials
Included in your license are the following cast and crew scripts. These materials will be shipped upon receipt of payment if your license request is approved.
4 Cast Script/Vocal Books
A combination of the show's full script and the full vocal book. All dialogue within each song is printed in the score to prevent flipping back and forth during rehearsals. All books are spiral-bound and double-sided.
2 Director's Scripts
A single-sided, spiral-bound script designed with plenty of space for the director to take notes and add blocking during the rehearsal process.
1 Stage Manager's Script
A single-sided, three-hole punched script that can be inserted into your three-ring binder.
2 Piano/Vocal Scores
This piano score includes all vocal parts. It can be used during the rehearsal process and during performance.
Instrumentation
Bass, Guitar, Keyboard, Percussion
Promotional Resources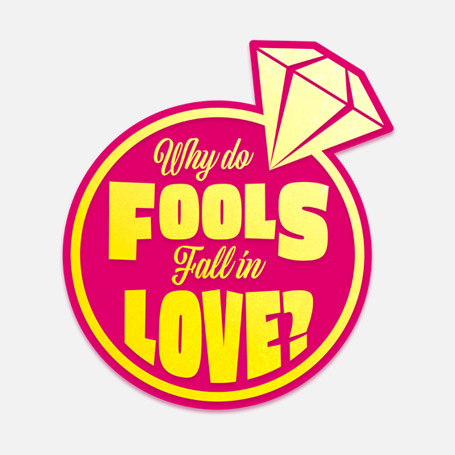 Official Logo Pack
Included with license
Includes color and black and white high-resolution logo files in JPG, PNG, and EPS formats.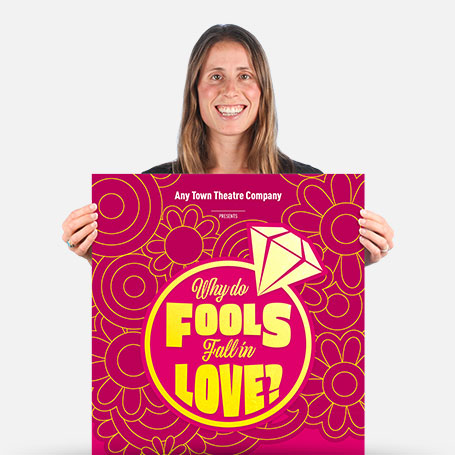 Official Show Artwork
$175
Creating artwork for your performance has never been easier – customize online in minutes, download a print-ready PDF, order printed posters, access layered files.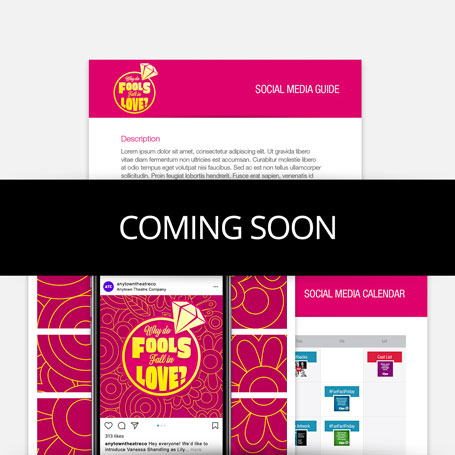 Social Media Marketing Kit
$250
Includes everything you need to plan and implement the promotion of your show – 50+ graphics for social media, original show specific content, social media guide, promotion calendar and press release template.
Production Resources
Performance Tracks
Our top-quality digital performance tracks are sent to you through a simple link. Quickly download them to your computer, tablet or smartphone and start rehearsing!
$700
Rehearsal Tracks
Take your Music Director and chorus with you wherever you go! Broadway Licensing's VRT provides a MIDI breakdown of each vocal line in the score. Package includes Full Mix, as well as separate folders for Tenor 1, Tenor 2, Baritone and Bass with enhanced volume of the individual part, as well as the rest of the choir in the background for reference. An ideal solution for learning all of your vocal parts quickly and efficiently.
Variable
Additional Books
Additional books (Cast Script/Vocal, Piano/Conductor, etc.) are available.
$25 each
Digital Orchestration Parts
Prefer playing or rehearsing from your tablet? All of our orchestration scores (including PC and PV) are available in digital copies.
PC or PV $50
Orchestration Parts $25/per book
TurnKey Transpositions
Broadway stars change the keys of songs all the time...so why not you? Optimize your actors' performances by ordering our TurnKey Transposition. Get the perfect key for the perfect actor! All digital delivery, usually within 24 hours.
$50 per song for PV or PC
$150 per song for all orchestral parts (including PC/PV)