Sh-Boom! Life Could Be A Dream

Meet Denny and the Dreamers, a fledgling doo-wop singing group preparing to enter the Big Whopper Radio contest to realize their dreams of making it to the big time! Trouble comes in the form of Lois, who arrives to put some polish on the boys. Denny falls in love, Wally falls in line, Eugene falls apart, and along comes handsome heartthrob Duke to send the whole situation spinning. The '60s hits say it all: "Fools Fall in Love," "Tears on my Pillow," "Runaround Sue," "Earth Angel," "Stay," "Unchained Melody," "Lonely Teardrops," and "The Glory of Love." Winner of the Los Angeles Drama Critics Circle Best Musical Award, Sh-Boom! Life Could Be a Dream will leave you laughing, singing, and cheering— let's hear it for the boys!

Roles
1 W, 4M

Musicians
8

Acts
2

Duration
2 hours
Creators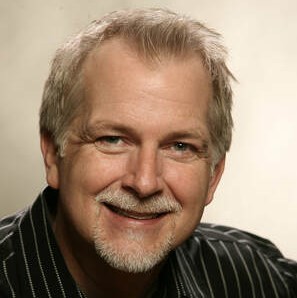 Creator Roger Bean created the long-running hit The Marvelous Wonderettes (over 1,200...
Videos
Photos
Reviews
""Critic's Pick! Roger Bean outdoes his own winning formula! Unapologetically escapist entertainment, superbly rendered in every particular. Dream is so frothy, it floats.""
Los Angeles Times

---
""The title neatly sums up the euphoric charge generated by this feel-good musical. Roger Bean is in high-flying form with this cotton-candy treat, which seems certain to duplicate the runaway success of The Marvelous Wonderettes." "
Backstage

---
""Go! Spectacular! Affectionate and clever— a rousing good-time musical!" "
Los Angeles Weekly

---
""Fabulous, charming and affectionate! Your kids will love it.""
American Radio Networks

---
""Perfect musical arrangements make this doo-wop musical infectious and a lot of fun!" "
Talkin' Broadway

---
Orchestrations
6 Musicians
Bass, Drum, Guitar, Keyboard 1, Keyboard 2, Reed
Casting
Denny Varney
Male
(Vocal Range: Tenor C3–Ab 4; Falsetto to D5) Five years after high school graduation, Denny still lives with his mother, goofing off in the family basement instead of working for a living. Denny's lack of ambition and discipline have always been his downfall, but the new WOPR Radio "Dream of a Lifetime Talent Search" has put new wind in his sails. He uses his talents as a former Crooning Crabcake (the Glee Club at Springfield High) to first create a duo, then a trio, and finally a quartet to help find the unique doo-wop sound (and backer's money) he needs to bring his dream to reality. Jealousy rears its head when the final member of the group unintentionally steals Denny's spotlight.
Eugene Johnson
Male
(Vocal Range: Tenor C3–A4; Falsetto to A5) Denny's best friend and co-conspirator, Eugene works hard just to stay in step with Denny's fast-moving schemes. During most days, Eugene works for his dad down at the Springfield Sweet Shop, but at night he cuts loose with his fellow Crooning Crabcakes during singing and dancing practice in Denny's basement. The entrance of an old grade-school crush, Lois, threatens to derail all attempts at winning the radio contest, and Eugene has to work twice as hard as the others to keep his mind in the game.
Wally Patten
Male
(Vocal Range: Bass/Baritone F2–G4; Falsetto to D5) A checker at the Piggly-Wiggly, and older brother to bad-boy Billy Ray (from The Marvelous Wonderettes), Wally is the son of a preacher who truly becomes the heart and soul of the group. He's desperate to be a part of the group, because inclusion seems better than exclusion. Still a youngster himself, often childish, he does have an uncanny knack for seeing what's important in life when the going gets tough. But that doesn't mean he's not immune to a full-on crush when Eugene's grade-school sweetheart comes into the picture.
Duke Henderson
Male
(Vocal Range: Bass/Baritone Ab 2–G4; Falsetto to Eb 5) The last add-on to our singing group, Duke is the new guy from the wrong side of the tracks, and a natural singing whiz. He works for Big Stuff Auto, the new sponsor of the group, and Duke is added to Denny's fledgling group to turn it into a proper quartet. Duke is definitely the new alpha male, and Denny feels pushed aside and ignored for the seemingly brighter talents Duke brings to the table. Duke is also conflicted about falling in love with the boss's daughter, Lois, the girl that Eugene and Wally are already fighting over. Could he ever possibly fit into her family? Will Duke's bad-boy attitude break up the group's chance to win the big contest?
Lois Franklin
Female
(Vocal Range: G3–F5) Daughter of "Big Eddie" Franklin, owner of Big Stuff Auto, and herself a former song leader at Springfield High, Lois arrives on the scene to help shape the boys into a real singing and dancing group. Going against her father's advice, she decides to give his sponsorship money to the fledgling singing group, and in doing so falls head-over-heels in love with bad-boy Duke. Lois' parents refuse to allow their daughter to date the grease monkey from their auto shop, and the fireworks that ensue threaten to destroy the whole enterprise.
Mrs. Varney
Female
Denny's offstage mother. Played by actress portraying Lois.
"Bullseye" Miller
Radio DJ.
Production Materials
Included in your license are the following cast and crew scripts. These materials will be shipped upon receipt of payment if your license request is approved.
7 Cast Script/Vocal Books
A combination of the show's full script and the full vocal book. All dialogue within each song is printed in the score to prevent flipping back and forth during rehearsals. All books are spiral-bound and double-sided.
2 Director's Scripts
A single-sided, spiral-bound script designed with plenty of space for the director to take notes and add blocking during the rehearsal process.
1 Stage Manager's Script
A single-sided, three-hole punched script that can be inserted into your three-ring binder.
2 Piano/Conductor Scores
A keyboard score that is a key part of the show's actual orchestration. This score contains both vocal parts and a cue staff, which guides the conductor through the full orchestration by informing them when instruments enter the song, as well as providing specific part lines when necessary.
Instrumentation
Bass, Drum, Guitar, Keyboard 1, Keyboard 2, Reed
Promotional Resources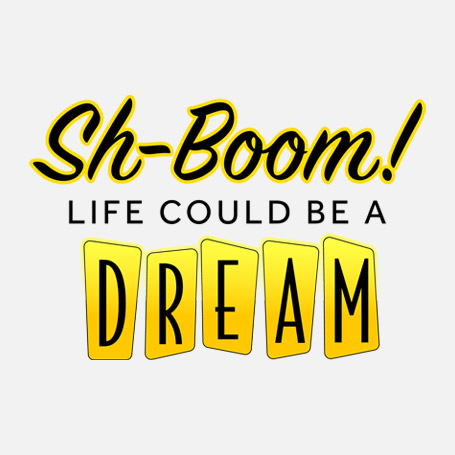 Official Logo Pack
Included with license
Includes color and black and white high-resolution logo files in JPG, PNG, and EPS formats.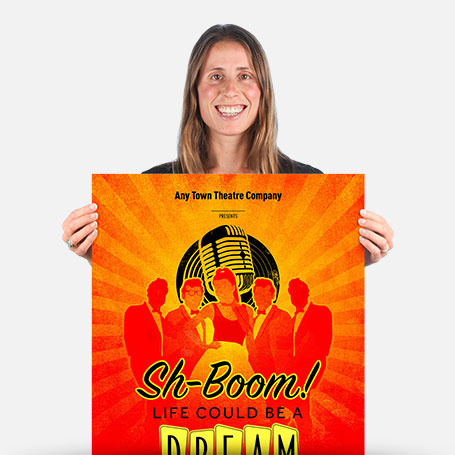 Official Show Artwork
$175
Creating artwork for your performance has never been easier – customize online in minutes, download a print-ready PDF, order printed posters, access layered files.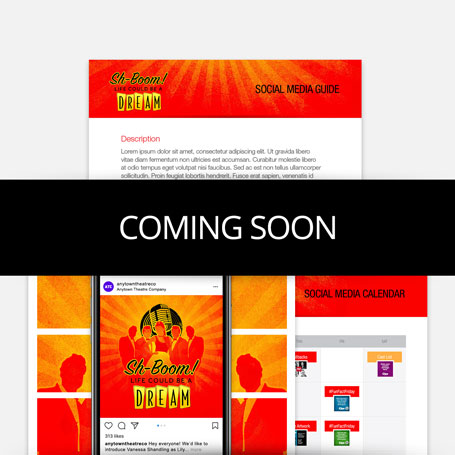 Social Media Marketing Kit
$250
Includes everything you need to plan and implement the promotion of your show – 50+ graphics for social media, original show specific content, social media guide, promotion calendar and press release template.
Production Resources
Performance Tracks
Our top-quality digital performance tracks are sent to you through a simple link. Quickly download them to your computer, tablet or smartphone and start rehearsing!
$500
Rehearsal Tracks
Broadway Licensing's rehearsal tracks are like having your own personal music director alongside you as you learn the intricacies of your particular vocal part. Delivered to you digitally, they are easily downloaded on any computer, tablet, or smartphone.
$100
Additional Books
Additional books (Cast Script/Vocal, Piano/Conductor, etc.) are available.
$25 each
Full Conductor Score
An ideal solution for those who choose to conduct their show from the podium, as opposed to the piano. Each detailed instrument staff is always right in front of you--giving you the most comprehensive layout for full control of your orchestra.
$125/Print, $100/Digital, $175/both
Digital Orchestration Parts
Prefer playing or rehearsing from your tablet? All of our orchestration scores (including PC and PV) are available in digital copies.
Digital PC or PV $50
Full Digital Orchestration Set $150
Broadway Plus
A workshop experience in which a Broadway artist speaks and works with students in an educational setting through our partnership with Broadway Plus.
Prices Vary by Product
TurnKey Transpositions
Broadway stars change the keys of songs all the time...so why not you? Optimize your actors' performances by ordering our TurnKey Transposition. Get the perfect key for the perfect actor! All digital delivery, usually within 24 hours.
$50 per song for PV or PC
$150 per song for all orchestral parts (including PC/PV)
Also Available