Creators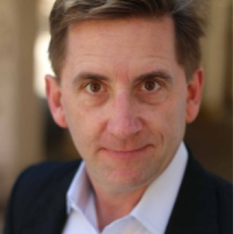 Book Larry Little has a theatrical career that has spanned thirty-five years and more than 100 productions, first as an actor/singer/dancer, then as a director and producer. Along the way he became a Certified Public Accountant,...
Videos
Reviews
"Girlhood was a wonderful experience for our high school program. Because of the flexibility found in casting, we were allowed to give all our students a voice and place to shine. Be it changing genders, adapting interpretation, or re-interpreting intentions, Girlhood have us an exemplary template to create and discover as we created beautiful art."
Scott Sowinski
Hammond Academy for the Performing Arts
---
"A love letter to the little girl inside."
Rev Catherine Burris-Schnur

---
Orchestrations
1 Musician
Piano or Tracks
Casting
Melissa
Female
Nerdy girl with unruly hair, sincere, obsessed with Einstein, mathematician. (F#3-Eb5)
Amber
Female
Simple girl, wants to fit in, changes from dorky to a mean girl. (A3-D5)
Morgan
Female
Confident, jock, mean girl, secretly hiding a sports injury. (G3-D5)
Judy
Female
Shy, the unique one, was best friend of Morgan's in elementary school. (G3-D5)
Harper
Female
The middle child, overachiever, mediator, the forgotten one. (G3-D5)
Gertie
Female
Friendly, loner, eats a lot and is always hungry. (F3-E5)
Sawyer
A fashion icon in their own mind.
Alexis
Female
Member of Melissa's math-girl crew. (A3-A4)
Maddie
Female
Member of Melissa's math-girl crew. (A3-E4)
Josie
Female
Member of Morgan's mean-girl clique— the girly, image-conscious one. (G3-C5)
Emma
Female
Member of Morgan's mean-girl clique, the boy-crazy one. (G3-D5)
Maddox
Pronouns are he/him/his— typical class clown. (B2-D4)
Ms. Mcgery
Female
Drama teacher, very flamboyant, but deeply cares about the students. (E3-C5)
Mrs. Traxel
Female
Very old assistant to Ms. McGery.
Violet
Female
(A3-B4)
Other students
Belle, Jessica, Nora, Dinah, Michael, Ted, Troy, Ryan.
Mothers
Can be played by all genders.
Production Materials
Included in your license are the following cast and crew scripts. These materials will be shipped upon receipt of payment if your license request is approved.
18 Cast Script/Vocal Books
A combination of the show's full script and the full vocal book. All dialogue within each song is printed in the score to prevent flipping back and forth during rehearsals. All books are spiral-bound and double-sided.
2 Director's Scripts
A single-sided, spiral-bound script designed with plenty of space for the director to take notes and add blocking during the rehearsal process.
1 Stage Manager's Script
A single-sided, three-hole punched script that can be inserted into your three-ring binder.
2 Piano/Vocal Scores
This piano score includes all vocal parts. It can be used during the rehearsal process and during performance.
Instrumentation
Piano or Tracks
Promotional Resources Official Logo Pack
Included with license
Includes color and black and white high-resolution logo files in JPG, PNG, and EPS formats.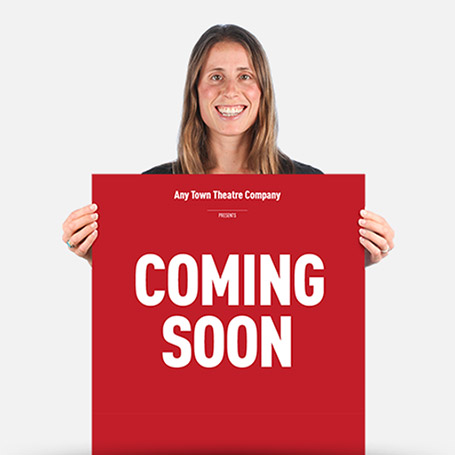 Official Show Artwork
$175
Creating artwork for your performance has never been easier – customize online in minutes, download a print-ready PDF, order printed posters, access layered files. Social Media Marketing Kit
$250
Includes everything you need to plan and implement the promotion of your show – 50+ graphics for social media, original show specific content, social media guide, promotion calendar and press release template.
Production Resources
Additional Books
Additional books (Cast Script/Vocal, Piano/Conductor, etc.) are available.
$25 each
Digital Orchestration Parts
Prefer playing or rehearsing from your tablet? All of our orchestration scores (including PC and PV) are available in digital copies.
Digital PC or PV $50
Full Digital Orchestration Set $150
Broadway Plus
A workshop experience in which a Broadway artist speaks and works with students in an educational setting through our partnership with Broadway Plus.
Prices Vary by Product
TurnKey Transpositions
Broadway stars change the keys of songs all the time...so why not you? Optimize your actors' performances by ordering our TurnKey Transposition. Get the perfect key for the perfect actor! All digital delivery, usually within 24 hours.
$50 per song for PV or PC
$150 per song for all orchestral parts (including PC/PV)
Credits
Songs by Marilyn Campbell-Lowe, Dylan MarcAurele, Annie Pulsipher, Lara Filip, Keaton Wooden, Holly Reed, Alexa Moster, Kelvin Reed, Jan Roper, Andy Roninson, Julie Weiner, Alec Steinhorn, Paris the WeirdKid, Sasha Bartol, Joan Bauer, Alex Petti, Jordan Knitzer, Tia DeShazor, Jeff Bouthiette, Julie Dunlap, Sara Stotts, Kathleen Gibson, Lori Maier, Aaron Latina, Gabriella Hirsch
Also Available