The Pin-Up Girls

From The Andrew Sisters to hip-hop! From World War I to Afghanistan. The Pin-Up Girls sing a cavalcade of hits inspired by letters home from our troops overseas! While singing at their local VFW hall, Leanne and her friends stumble upon a huge stash of letters that go back a hundred years. Inspired by what they find— funny, romantic, heartbreaking, and… sexy— the ladies put on a show that celebrates the guys and gals who fight to defend our country.

Roles
3W, 1M

Musicians
3

Acts
2

Duration
1 hour 55 minutes
Creators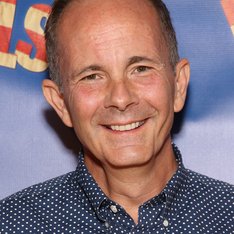 Playwright James Hindman is an award-winning playwright and actor whose work has been produced extensively across the U.S. and in Europe. His Off-Broadway writing credits include: Popcorn...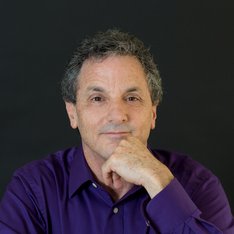 Music and Arrangements Jeffrey Lodin composed the score for James Hindman's Popcorn Falls (Off-Broadway, 2018). other original scores, with longtime collaborator William Squier: Merrilee Mannerly (Playhouse on Park 2019,...
Videos
Reviews
"From Gershwin to Beyonce! A musical love letter full of nostalgia and pride!"
---
"A lively script! Engaging piano arrangements! Evocative song list!"
---
Orchestrations
3 Musicians
Piano
Bass
Drums
Casting
Leanne
Female
Ringleader of the group. Wears her heart on her sleeve. Her grandfather ran this VFW hall for 26 years. Leanne manages her family's printing company American Graphics, and is very good at using her passion and enthusiasm to persuade others. Alto-Mezzo Soprano; (D belt-mix) bottom female voice on ensemble songs.
Megan
Female
Outgoing. A bit of a flirt. Graduated from Beauty School and is now a 'beauty consultant.' Soprano; F3-G5 (Eb Belt) middle voice on ensemble songs.
Dana
Female
Teaches music at a catholic middle school. Reserved with a childlike innocence. Extremely excited to be performing for a room full of people who are over twelve years old! She arranges all the music. Plays ukulele if possible. Bright Soprano; G2- G5 (G mix) top voice on ensemble songs.
Joel
Male
Brother to Leanne. Hipster with a smart-alecky attitude and a great sense of humor. Likes being the center of attention. After Sharon's water breaks, Joel is thrust into the show with only one day of rehearsal! "What could possibly go wrong?!" Bari-Tenor; D2- G3. (G belt, plus falsetto) bottom male voice on ensemble songs.
Production Materials
Included in your license are the following cast and crew scripts. These materials will be shipped upon receipt of payment if your license request is approved.
4 Cast Script/Vocal Books
A combination of the show's full script and the full vocal book. All dialogue within each song is printed in the score to prevent flipping back and forth during rehearsals. All books are spiral-bound and double-sided.
2 Director's Scripts
A single-sided, spiral-bound script designed with plenty of space for the director to take notes and add blocking during the rehearsal process.
1 Stage Manager's Script
A single-sided, three-hole punched script that can be inserted into your three-ring binder.
1 Piano/Vocal Score
This piano score includes all vocal parts. It can be used during the rehearsal process and during performance.
Instrumentation
Piano, Bass, Drums
Promotional Resources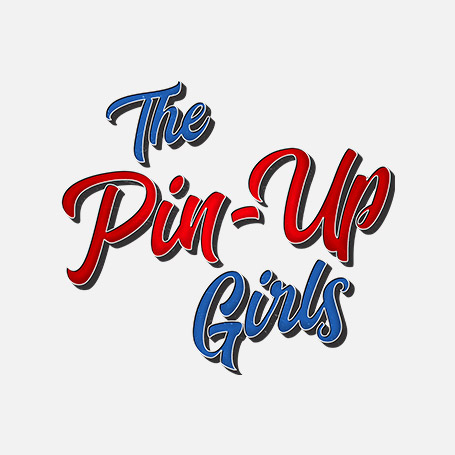 Official Logo Pack
Included with license
Includes color and black and white high-resolution logo files in JPG, PNG, and EPS formats.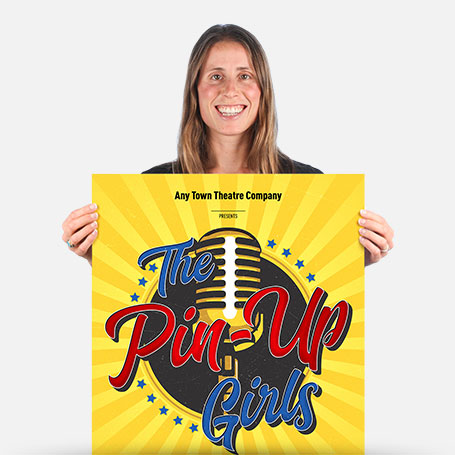 Official Show Artwork
$175
Creating artwork for your performance has never been easier – customize online in minutes, download a print-ready PDF, order printed posters, access layered files.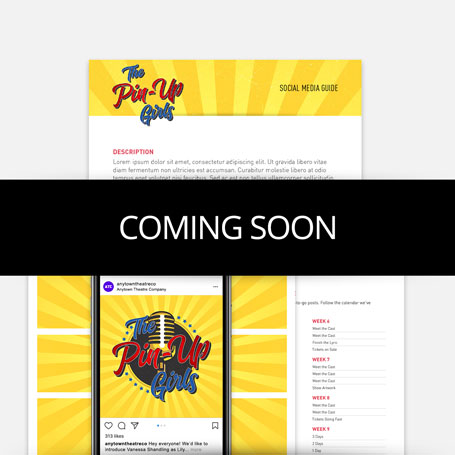 Social Media Marketing Kit
$250
Includes everything you need to plan and implement the promotion of your show – 50+ graphics for social media, original show specific content, social media guide, promotion calendar and press release template.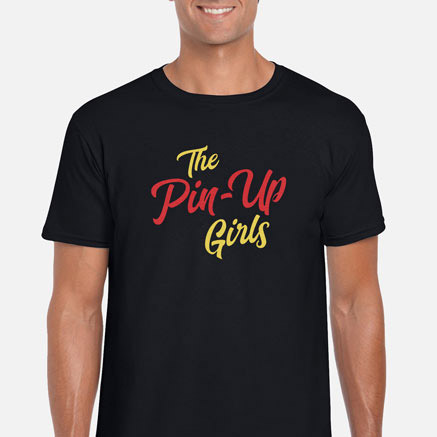 Cast & Crew T-Shirts
As low as $14 each
Broadway Licensing has partnered with Subplot Studio to offer premium-quality Cast & Crew T-Shirts! You can add your theatre name, show dates and even your cast & crew names on the back.
Production Resources
Additional Books
Additional books (Cast Script/Vocal, Piano/Conductor, etc.) are available.
$25 each
Full Conductor Score
An ideal solution for those who choose to conduct their show from the podium, as opposed to the piano. Each detailed instrument staff is always right in front of you--giving you the most comprehensive layout for full control of your orchestra.
$125/Print, $100/Digital, $175/both
Digital Orchestration Parts
Prefer playing or rehearsing from your tablet? All of our orchestration scores (including PC and PV) are available in digital copies.
Digital PC or PV $50
Full Digital Orchestration Set $150
Broadway Plus
A workshop experience in which a Broadway artist speaks and works with students in an educational setting through our partnership with Broadway Plus.
Prices Vary by Product
TurnKey Transpositions
Broadway stars change the keys of songs all the time...so why not you? Optimize your actors' performances by ordering our TurnKey Transposition. Get the perfect key for the perfect actor! All digital delivery, usually within 24 hours.
$50 per song for PV or PC
$150 per song for all orchestral parts (including PC/PV)
Credits
Written by
James Hindman
Musical Arrangements by
Jeffrey Lodin
Also Available