Othello: The Remix

Othello is spun out and lyrically rewritten over original beats in this high-energy spin on Shakespeare's play, proving that the Bard himself was the original master of rhythm and rhyme.

Due to the wholly-original nature of this score, the Q Brothers have created unique and specific learning tracks for each character in the show. In lieu of a traditional piano/vocal score, this incredibly powerful tool will not only help each actor learn their individual part, but will also provide first-hand guidance from the authors themselves, on how best to approach the performance of the piece.

These learning tracks, along with performance tracks, are included with your materials package.

Roles
4M

Acts
2

Duration
1 hour 30 minutes
Creators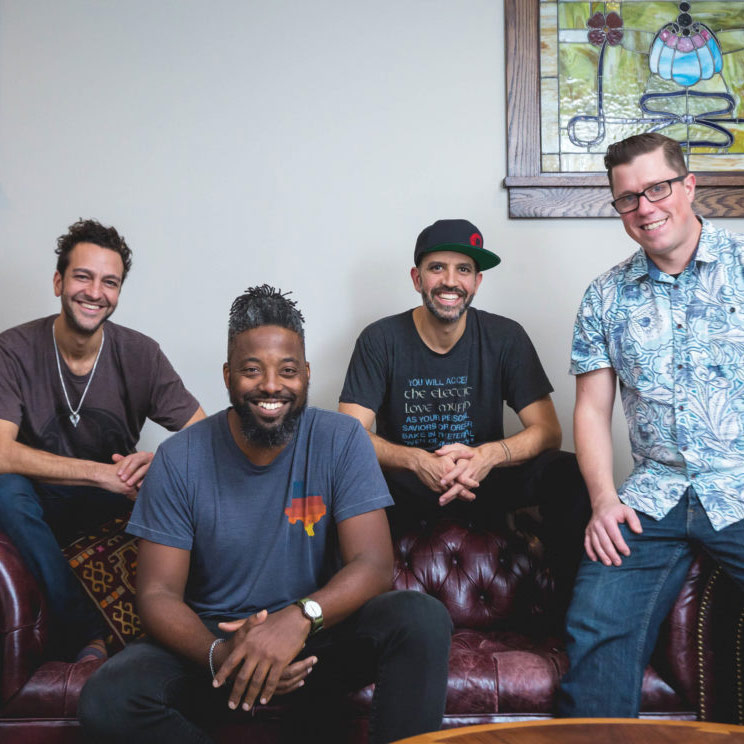 Award-winning and internationally acclaimed theater artists, the Q Brothers generate original work fusing hip hop and theater, adapting classic stories to a wholly original, entertaining and fast-paced style of comedic performance...

Rick Boynton focuses on current and future artistic planning and production, as well as the development of all new plays, musicals, and adaptations for Chicago Shakespeare Theater (CST). Projects include: SIX (CST, American...
Reviews
"Very entertaining... full of devilishly clever couplets set to catchy beats."
TheaterMania

---
"A high-energy kick, making a strong case for the elevated language rap to be a modern equivalent of Shakespeare's poetic verse."
BroadwayWorld

---
Casting
Othello
Male
Othello is a modern day hip hop mogul. He is a gifted rapper and self-made entrepreneur who escaped the pitfalls of the tough neighborhood he was raised in. He is now the most respected rapper in the music industry, with over ten million records sold. (Archetype: Jay-Z/The Game)
Desdemona
Female
Desdemona is a disembodied voice. A powerful soul singer, her musical hooks help to elevate Othello's sound from hardcore rap to mainstream hits. During dialogue sections, she communicates with sound but no words. (Archetype: Adele/Christina Aguilera)
Iago
Male
Iago is an underground rapper who has been in Othello's crew since its inception. He is the best lyricist of the bunch, and a hip hop purist who is disgusted by the way rap is turning into mainstream pop music. (Archetype: Eminem/Nas)
Cassio
Male
Cassio is the newest member of Othello's crew. He is a great dancer who raps about dancing and flirting with the ladies. For him, entertainment is paramount. Rap comes second. (Archetype: Will Smith/Mase)
Emilia
Female
Emilia is Iago's wife and close friend of Desdemona. She is always trying to get Iago's affection and attention, but to no avail. She is supportive of his career and only receives verbal abuse in return.
Roderigo
Male
Roderigo is a nerdy lighting technician who travels with the crew on tour. He is secretly in love with Desdemona, who doesn't even know he exists. He loves sci-fi and fantasy movies/books and video games. He speaks with a lateral lisp.
Bianca
Female
Bianca is Cassio's groupie girlfriend. She follows him everywhere the crew tours. She's a fiery and feisty boricua. She wants nothing but Cassio all the time.
Loco Vito
Male
Loco Vito is the head of First Folio Records, the label to which Othello and his crew are signed. He is a West Coast Chicano gangster who loves tennis.
Brabantio
Male
Brabantio is Desdemona's father. He is a stuffy and conservative Senator and does not approve of her relationship with Othello.
Production Materials
Included in your license are the following cast and crew scripts. These materials will be shipped upon receipt of payment if your license request is approved.
5 Cast Script/Vocal Books
A combination of the show's full script and the full vocal book. All dialogue within each song is printed in the score to prevent flipping back and forth during rehearsals. All books are spiral-bound and double-sided.
2 Director's Scripts
A single-sided, spiral-bound script designed with plenty of space for the director to take notes and add blocking during the rehearsal process.
1 Stage Manager's Script
A single-sided, three-hole punched script that can be inserted into your three-ring binder.
Instrumentation
Performance Tracks included.
Promotional Resources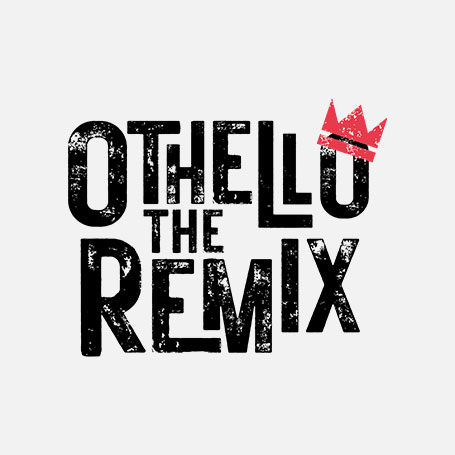 Official Logo Pack
Included with license
Includes color and black and white high-resolution logo files in JPG, PNG, and EPS formats.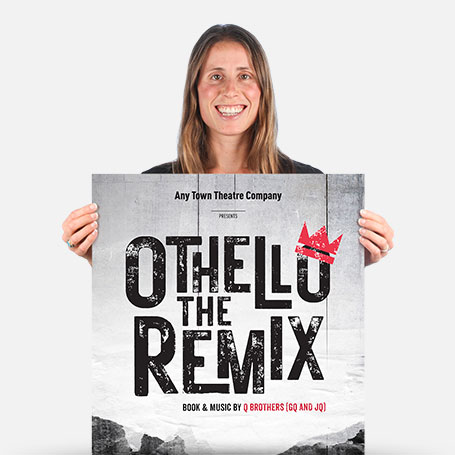 Official Show Artwork
$175
Creating artwork for your performance has never been easier – customize online in minutes, download a print-ready PDF, order printed posters, access layered files.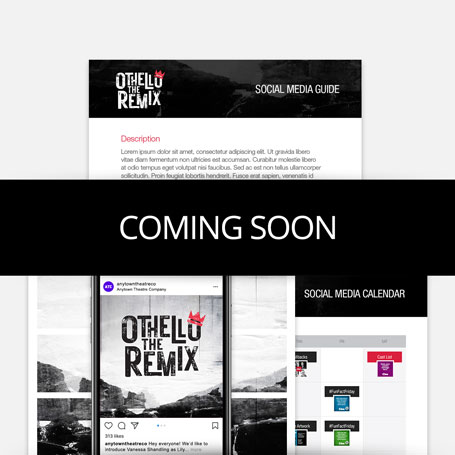 Social Media Marketing Kit
$250
Includes everything you need to plan and implement the promotion of your show – 50+ graphics for social media, original show specific content, social media guide, promotion calendar and press release template.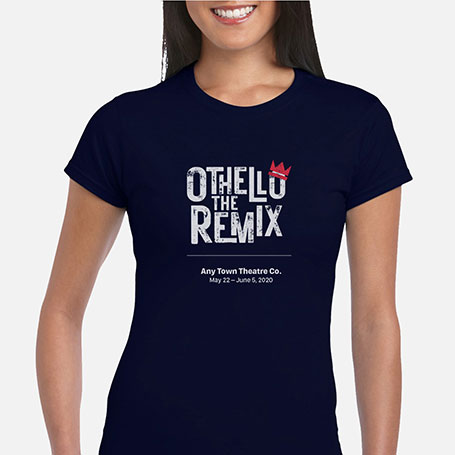 Cast & Crew T-Shirts
As low as $14 each
Broadway Licensing has partnered with Subplot Studio to offer premium-quality Cast & Crew T-Shirts! You can add your theatre name, show dates and even your cast & crew names on the back.
Production Resources
Additional Books
Additional books (Cast Script/Vocal, Piano/Conductor, etc.) are available.
$25 each
Broadway Plus
A workshop experience in which a Broadway artist speaks and works with students in an educational setting through our partnership with Broadway Plus.
Prices Vary by Product