Creators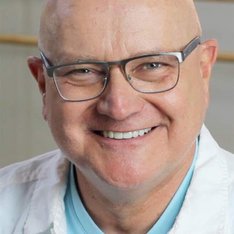 Book and Lyrics Jim Christian is an award-winning playwright, director, and choreographer whose works have been presented throughout the United States, at venues including The John F. Kennedy Center for the Performing Arts and Pioneer...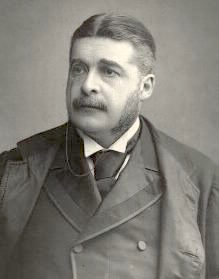 Music Sir Arthur Seymour Sullivan MVO (May 13, 1842 – November 22, 1900) was an English composer. He is best known for 14 operatic collaborations with the dramatist W. S. Gilbert,...
Photos
Orchestrations
14 Musicians
Piano
Violin 1
Violin 2
Cello
Reed 1
Reed 2
Trombone
Trumpet 1
Trumpet 2
Double Bass
Drums
Percussion
Xylophone
Casting
Roger Marshall
The Director
Kitty Prince
The Script Girl.
Louie
The Lighting Crewman (who doubles as Max, the Police Sergeant).
Jack
The Makeup Man (who doubles as Angelo, the Cop).
Bob
The Cameraman (who doubles as Chet, the Cop).
Darrell
The Prop Man (who doubles as Benny, the Cop).
Phil
The Musical Director (who doubles as Hank, the Cameraman and Eddie, the Cop).
Rita James
A Hollywood reporter.
Peter Bruce
Who portrays Frederic.
Dallas Randall
Who portrays Pirate King.
Anthony Graham
Who portrays Samuel.
Simon Stuart
Who portrays a Pirate.
Tony Clifford
The Stunt Man, who portrays both a Pirate and a Daughter.
Lydia Adams
Who portrays Mabel.
Gloria Le Duc
Roger's ex-wife who portrays Ruth.
Nancy Bennett
Who portrays Edith.
Deirdre Charles
Who portrays Isabel.
Brenda Hollingsworth
Who portrays a Kate.
Daniel Brown
Who provides the voice of Frederic.
Sylvester Krebbins
Who provides the voice of the Pirate King.
Leonard Purvis
Who provides the voice of Samuel.
Amos Vandenakker
Who provides the voice of a Pirate.
Rufus Beasley
Who provides the voice of a Pirate.
Constance Marshall
Roger's daughter who provides the voice of Mabel.
Daisy Zuckerman
Who provides the voice of Edith.
Irma Prindle
Who provides the voice of Kate.
Stella Bosch
Who provides the voice of Isabel.
Production Materials
Included in your license are the following cast and crew scripts. These materials will be shipped upon receipt of payment if your license request is approved.
27 Cast Script/Vocal Books
A combination of the show's full script and the full vocal book. All dialogue within each song is printed in the score to prevent flipping back and forth during rehearsals. All books are spiral-bound and double-sided.
2 Director's Scripts
A single-sided, spiral-bound script designed with plenty of space for the director to take notes and add blocking during the rehearsal process.
1 Stage Manager's Script
A single-sided, three-hole punched script that can be inserted into your three-ring binder.
2 Piano/Vocal Scores
This piano score includes all vocal parts. It can be used during the rehearsal process and during performance.
Instrumentation
Piano, Violin 1, Violin 2, Cello, Reed 1 (Flute, Alto Sax), Reed 2 (Clarinet, Tenor Sax), Trombone, Trumpet 1, Trumpet 2, Double Bass, Drums, Percussion, Xylophone
Promotional Resources Official Logo Pack
Included with license
Includes color and black and white high-resolution logo files in JPG, PNG, and EPS formats.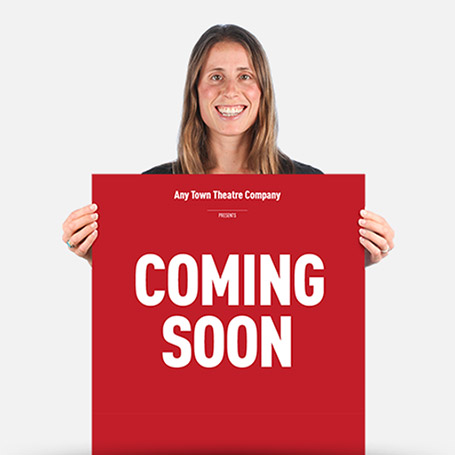 Official Show Artwork
$175
Creating artwork for your performance has never been easier – customize online in minutes, download a print-ready PDF, order printed posters, access layered files. Social Media Marketing Kit
$250
Includes everything you need to plan and implement the promotion of your show – 50+ graphics for social media, original show specific content, social media guide, promotion calendar and press release template.
Production Resources
Additional Books
Additional books (Cast Script/Vocal, Piano/Conductor, etc.) are available.
$25 each
Full Conductor Score
An ideal solution for those who choose to conduct their show from the podium, as opposed to the piano. Each detailed instrument staff is always right in front of you--giving you the most comprehensive layout for full control of your orchestra.
$125/Print, $100/Digital, $175/both
Digital Orchestration Parts
Prefer playing or rehearsing from your tablet? All of our orchestration scores (including PC and PV) are available in digital copies.
Digital PC or PV $50
Full Digital Orchestration Set $150
Broadway Plus
A workshop experience in which a Broadway artist speaks and works with students in an educational setting through our partnership with Broadway Plus.
Prices Vary by Product
TurnKey Transpositions
Broadway stars change the keys of songs all the time...so why not you? Optimize your actors' performances by ordering our TurnKey Transposition. Get the perfect key for the perfect actor! All digital delivery, usually within 24 hours.
$50 per song for PV or PC
$150 per song for all orchestral parts (including PC/PV)