A Bronx Tale High School Edition

Based on the critically acclaimed play that inspired the now classic film, this streetwise musical will take you to the stoops of the Bronx in the 1960s—where a young man is caught between the father he loves and the mob boss he'd love to be. Featuring a book by Academy Award nominee Chazz Palminteri, music by Oscar, Grammy, and Tony Award winner Alan Menken, and lyrics by Grammy Award winner and Oscar and Tony Award nominee Glenn Slater, A Bronx Tale is a story about respect, loyalty, love, and above all else: family. Contains adult language and mild violence.

Roles
4M, 2F + Ensemble

Musicians
12

Acts
2

Duration
120 Min
Creators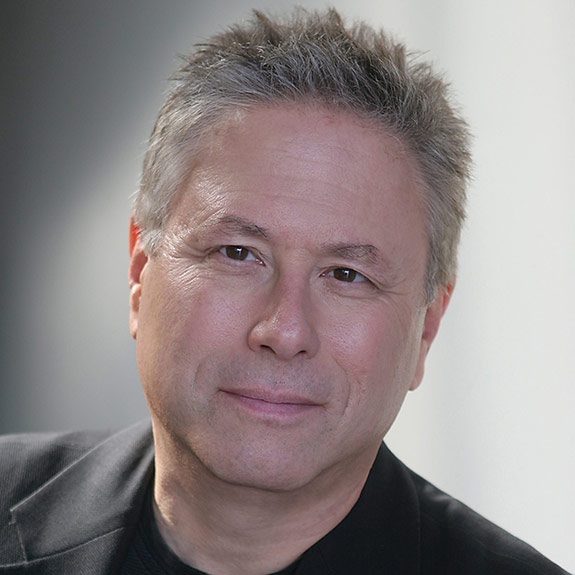 Music Alan Menken's music and lyrics have become an integral part of the fabric of our lives since his first works were produced nearly 40 years ago. His stage musicals include God Bless You Mr. Rosewater, Atina: Evil...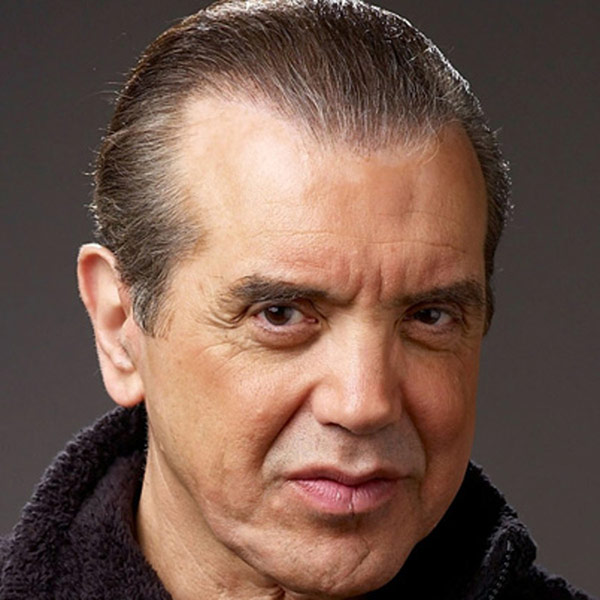 Book Chazz wrote and performed his one-man show, A Bronx Tale, for the first time in 1989 before moving it Off-Broadway. Mr. Palminteri went on to write the screenplay and co-star in the screen adaptation of A...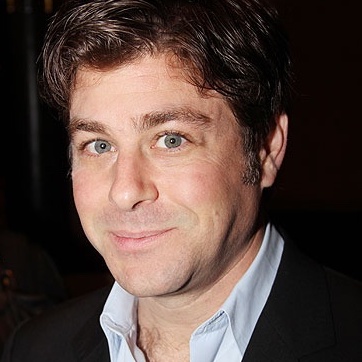 Lyrics Glenn Slater co-created Disney's worldwide smash Tangled (Grammy Winner, Oscar and Golden Globe nominations), and is a three-time Tony nominee for the international hit musicals Disney's The Little...
Videos
Instrumentation
12 Musicians
Piano/Conductor (Keyboard I)
Keyboard II
Keyboard III
Reed I
Reed II
Trumpet
Trombone
Guitar I
Guitar II
Bass
Percussion
Drums
Casting
Calogero
Male - 17
to play 17, a young, likeable Italian-American teenager; he steps in and out of narrating the show.
Sonny
Male - 30s/40s
Italian; the number one man in the neighborhood; he's the leader of the wise guys, powerful and charismatic.
Young Calogero
Male - 9
Calogero's younger self.
Lorenzo
Male - 30s/40s
Italian; Calogero's father, strong and sympathetic; he works as a bus driver.
Rosina
Female - 30s/40s
Italian; Calogero's mother, sensible and beautiful.
Jane
Female - 17
Calogero falls in love with her. Striking and smart.
Promotional Resources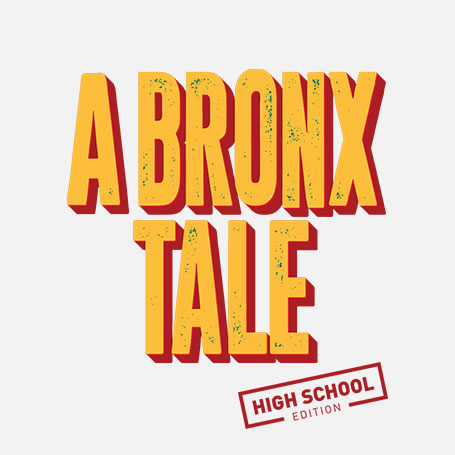 Official Logo Pack
Included with license
Includes color and black and white high-resolution logo files in JPG, PNG, and EPS formats.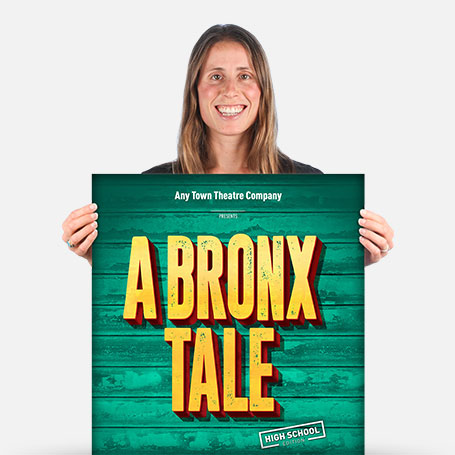 Official Show Artwork
$175 / $125 for educators
Creating artwork for your performance has never been easier – customize online in minutes, download a print-ready PDF, order printed posters, access layered files.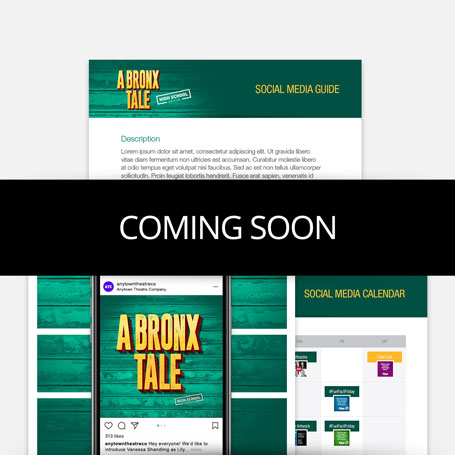 Social Media Marketing Kit
$250 / $150 for educators
Includes everything you need to plan and implement the promotion of your show – 50+ graphics for social media, original show specific content, social media guide, promotion calendar and press release template.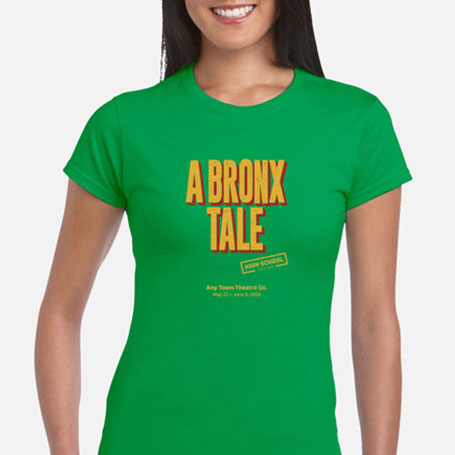 Cast & Crew T-Shirts
As low as $10 each
Broadway Licensing has partnered with Subplot Studio to offer premium-quality Cast & Crew T-Shirts! You can add your theatre name, show dates and even your cast & crew names on the back.
Production Resources
Full Conductor Score
An ideal solution for those who choose to conduct their show from the podium, as opposed to the piano. Each detailed instrument staff is always right in front of you--giving you the most comprehensive layout for full control of your orchestra.
$125/Print, $100/Digital, $175/both
Digital Orchestration Parts
Prefer playing or rehearsing from your tablet? All of our orchestration books (including PC and PV) are available in digital copies.
PC or PV $50
Orchestration Parts $25/per book
TurnKey Transpositions
Broadway stars change the keys of songs all the time...so why not you? Optimize your actors' performances by ordering our TurnKey Transposition. Get the perfect key for the perfect actor! All digital delivery, usually within 24 hours.
$50 per song for PV or PC
$150 per song for all orchestral parts (including PC/PV)
Keyboard Patch Designer
Broadway-quality virtual instrument patches that will enrich the sound and sonic scope of your orchestra! Requires a Mac computer with the Mainstage 3 app and a keyboard with a USB connection.
$400
Official Show Links