Peace, Love and Cupcakes: The Musical JV

Based on the bestselling children's book series, Kylie Carson has a big problem: she's different. And different isn't necessarily a good thing in 7th grade. She loves vampires, zombies, and all things pertaining to monster movies–one of the many reasons why kids at her new school avoid her like the Creature from the Black Lagoon. To sweeten up her image–and find a place where she belongs–Kylie starts a cupcake club (Peace, Love & Cupcakes), attended by three other socially invisible girls. Together, they forge a powerful friendship, figure out how to create crowd-pleasing cupcakes, and become a booming baking business that would make Martha Stewart envious. But when Meredith Mitchell, Blakely Middle School's resident Queen Bee, tries to sabotage their efforts, will Kylie have the courage to stand up to the bully and bring the school together? A musical that celebrates kid power, friendship, and standing up for who you are and what you believe in.

Roles
5F, 1M (Flexible) + Ensemble

Musicians
1

Acts
1

Duration
55 minutes
Creators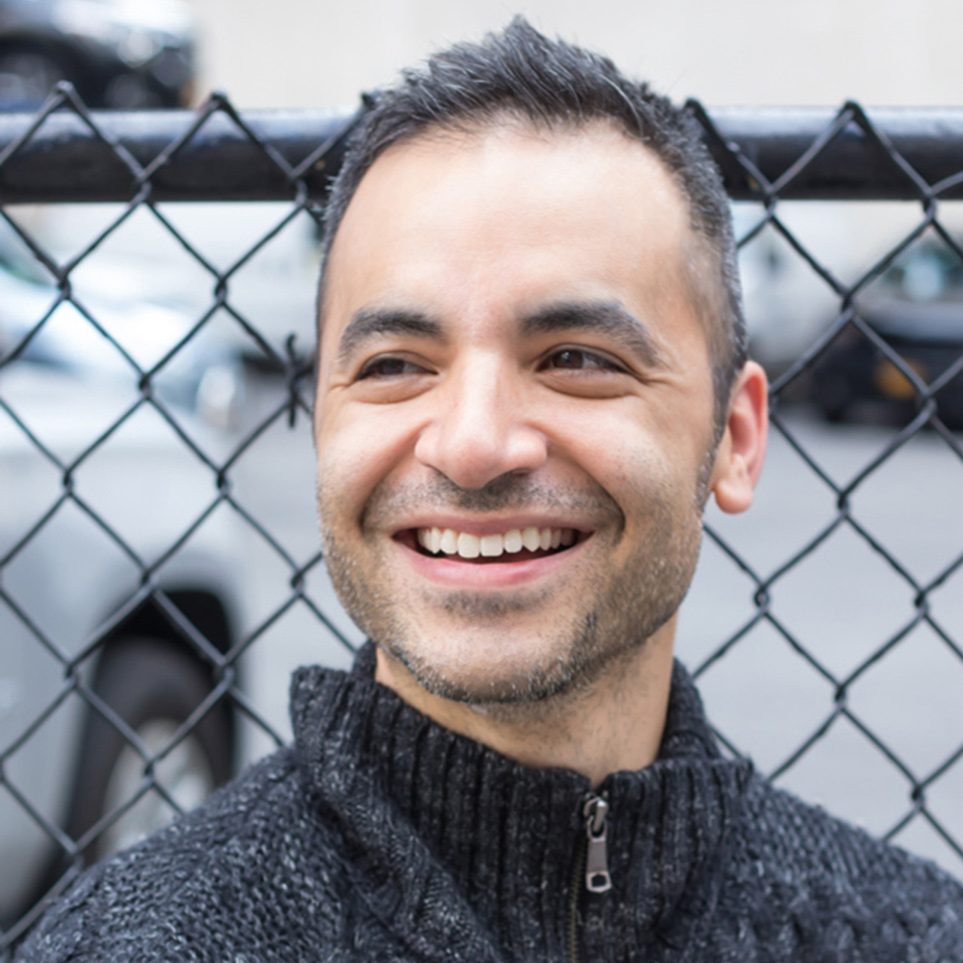 Book, Music and Lyrics Rick Hip-Flores currently associate musical director of Ain't Too Proud on Broadway. Previously was the musical director of Natasha, Pierre… on Broadway, and music supervisor of In Transit,...
Reviews
"A vehicle to further the important conversation around school bullying and its detrimental fallout."
OnStage

---
Orchestrations
1 Musician
Piano or Tracks
Casting
Kylie
Female
Leader of the Cupcake Club. A quirky, slightly awkward, nervous new girl--described as having "weird taste in clothes and freckles on her nose." The butt of everyone's jokes, she struggles with self-doubt and finding a place she fits in amidst the school social scene.
Lexi
Female
One of The Cupcake Club. A shy, demure girl, who "tends to disappear" around her peers until she finds her voice and her power as a member of PLC.
Jenna
Female
One of The Cupcake Club. Jenna is vivacious, loquacious, and the "golden tastebuds" of PLC--she knows everything about flavors and ingredients.
Sadie
Female
One of The Cupcake Club. Captain of the Blakely Bears Basketball team, she years to be looked upon as something other than a "dumb jock." She is physically tall and athletic; skilled with dribbling a basketball or twirling it on her finger.
Meredith
Female
Female Leader of The Blah Girls (popular girls). Snide, snarky and self-absorbed, Meredith is Blakely's Queen Bee who rules by fear, intimidation and a massive Instagram following. At her core, there is insecurity, vulnerability and the need--as much as anyone else--to feel loved.
Male Ensemble
Males
MR. LUDWIG- British accent. Warm and friendly. JEREMY- Genuine, smart, all-around good guy, and DJ for the school radio broadcast. Kylie's romantic interest. NERDY BOY- The school weirdo. A bit ludicrous in manner and appearance.
Female Ensemble
Females
MRS. SHOTLAN- Kylie's nurturing and well-meaning Home-Ec teacher. MRS. LUDWIG- British accent. Comically uptight, but waiting to burst. DITZY GIRL- Slow-witted. One of Meredith's lackeys.
Others
Male & Female
(JOY, EMILY, HEATHER, etc) May be played by the Actors playing LEXI, JENNA, SADIE and FEMALE/MALE ENSEMBLE ACTOR(S).
Production Materials
Included in your license are the following cast and crew scripts.
1 Piano/Vocal Playbook
This piano score includes all vocal parts. It can be used during the rehearsal process if performing a show with accompaniment tracks, or can be used during performance for piano-only shows.
Orchestrations
Piano or Tracks (included in your Production Package)
Promotional Resources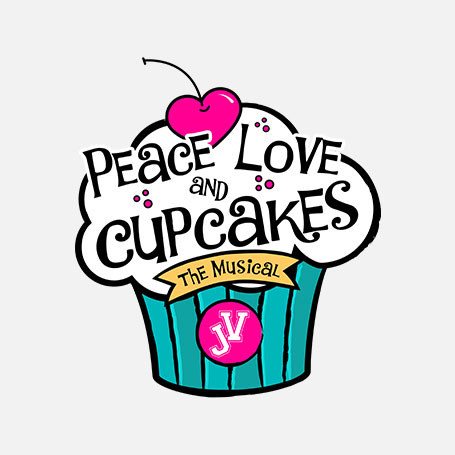 Official Logo Pack
Included with license
Includes color and black and white high-resolution logo files in JPG, PNG, and EPS formats.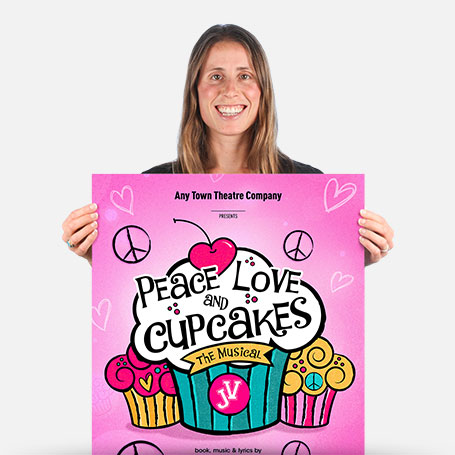 Official Show Artwork
$175
Creating artwork for your performance has never been easier – customize online in minutes, download a print-ready PDF, order printed posters, access layered files.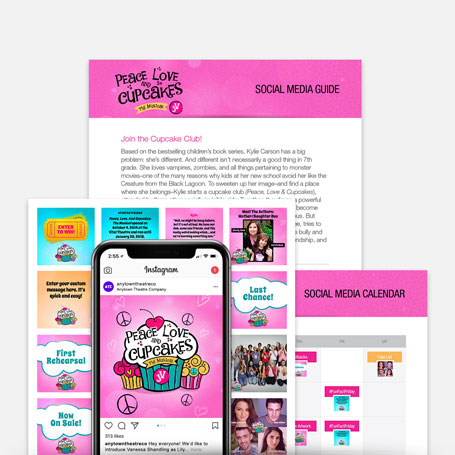 Social Media Marketing Kit
$250
Includes everything you need to plan and implement the promotion of your show – 50+ graphics for social media, original show specific content, social media guide, promotion calendar and press release template.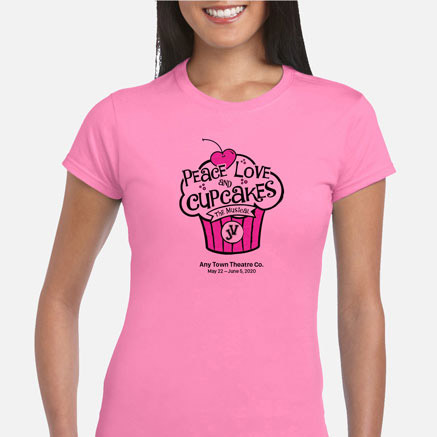 Cast & Crew T-Shirts
As low as $14 each
Broadway Licensing has partnered with Subplot Studio to offer premium-quality Cast & Crew T-Shirts! You can add your theatre name, show dates and even your cast & crew names on the back.
Production Resources
Live/Video Archival License
If you want to record your production for archival purposes you may do so by purchasing a video license.
$150


ShowShare™ powered by Stellar
The official streaming platform offered by Broadway On Demand and powered by Stellar Tickets provides approved theatrical productions the opportunity to stream to their audiences via a global platform. No more technology or service fees! Customers keep 55% of their box office and the remaining 45% covers author and technology royalties, paid directly to save you the trouble. A Live/Video Archival License is required.
Additional Books
Additional books (Cast Script/Vocal, Piano/Conductor, etc.) are available.
$25 each
Credits
Book, Music, & Lyrics by
Rick Hip-Flores
Based on the book by
Sheryl Berk & Carrie Berk
Commissioned and originally produced by Vital Theatre Company