Himself and Nora

The untold story of writer James Joyce and his muse, in this scintillating expose of their intimate life together.

It is one of the world's great romances. Himself: an internationally acclaimed author whose words awakened the world. Nora: the country girl from Galway whose burning sexuality and acerbic wit ignited the genius of James Joyce. Himself and Nora is a passionate musical that reveals the private life of one of modern literature's most controversial figures. Ripped from the pages of their intimate life together and inspired by their Irish roots, this untold story of writer James Joyce and his muse is a scintillating exposé of the unconventional and passionate love affair that changed literature forever.

Roles
2F, 3M

Musicians
5

Acts
2

Duration
2 hours
Creators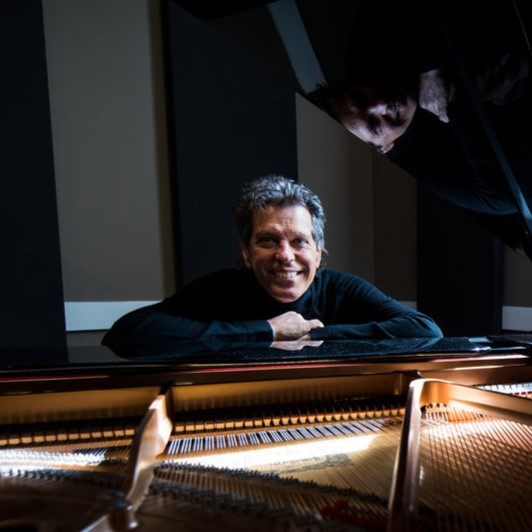 Book, Music, and Lyrics On Broadway, Jonathan Brielle wrote the music and lyrics for Foxfire with Jessica Tandy (Tony Award) Hume Cronyn, and Keith Carrdine; Off-Broadway:  Himself and Nora (book, music, lyrics); Outer...
Videos
Photos
Reviews
"A robust romantic musical. A lively, lusty spin through the love life, troubles and literary times of James Joyce."
The New York Times

---
Orchestrations
5 Musicians
Keyboard/Conductor
Guitar
Reed
Bass
Drums

Casting
Casting Note
All of these characters are real people, not caricatures of themselves.
James Joyce
Male - Plays age 20 to 59
Irish, tall, lean, comical, narcissistic writer; mean when drinking. Irish Accent (American Irish). Vocal: Baritone – Solid G top – and pop up to B natural and a falsetto high B.
Nora Barnacle Joyce
Female - Plays age 18 to 57
Irish, earthy, good-looking, feisty. Joyce's sweetheart. Irish Accent (American Irish). Vocal: Mezzo with a solid and comfortable high C (strong belt and mix).
Harriet Weaver, Joyce's Mother, Sylvia Beach, Lucia Joyce, Italian Student
Female - Plays age 20 to late 50s
A great actress with comic timing and truth of understanding – chameleon-like. ("Harriet Weaver" – English, a tad over the top). Irish accent, high-British accent, Italian accent. Vocal: mezzo-soprano; should belt up to E (and have a very strong mix).
Da' (John Joyce), Doctor, Ezra Pound, Italian Student
Male - Plays 40s to mid 60s
Self-involved, slightly mischievous quality (DA' – compassionate, fun-loving and an acerbic wit.) Irish accent, Italian accent. ("Ezra Pound" is American) Vocal: Baritone with a solid E (up to G is helpful).
Priest, Giorgio Joyce, Italian Student
Male - Plays Mid 20s to late 30s
Judgmental, witty. Charming as "Giorgio." "Priest" is omni-present, Joyce's "conscience." Irish accent, Italian accent. Vocal: Bari/tenor with solid E; falsetto up to G.
Production Materials
Included in your license are the following cast and crew scripts. These materials will be shipped upon receipt of payment if your license request is approved.
5 Cast Script/Vocal Books
A combination of the show's full script and the full vocal book. All dialogue within each song is printed in the score to prevent flipping back and forth during rehearsals. All books are spiral-bound and double-sided.
2 Director's Scripts
A single-sided, spiral-bound script designed with plenty of space for the director to take notes and add blocking during the rehearsal process.
1 Stage Manager's Script
A single-sided, three-hole punched script that can be inserted into your three-ring binder.
2 Piano/Conductor Scores
A keyboard score that is a key part of the show's actual orchestration. This score contains both vocal parts and a cue staff, which guides the conductor through the full orchestration by informing them when instruments enter the song, as well as providing specific part lines when necessary.
Instrumentation
Keyboard/Conductor, Guitar (Acoustic/Electric), Reed (Flute/Clarinet), Bass (Acoustic/Electric), Drums
Promotional Resources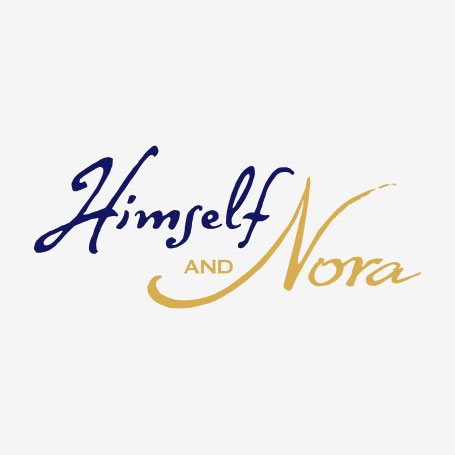 Official Logo Pack
Included with license
Includes color and black and white high-resolution logo files in JPG, PNG, and EPS formats.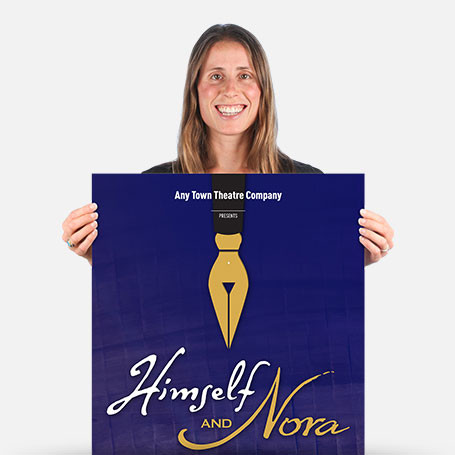 Official Show Artwork
$175
Creating artwork for your performance has never been easier – customize online in minutes, download a print-ready PDF, order printed posters, access layered files.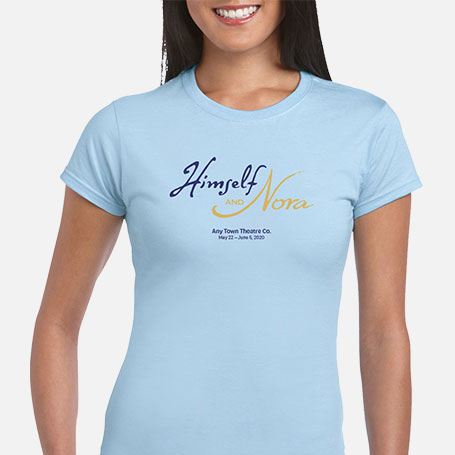 Cast & Crew T-Shirts
As low as $14 each
Broadway Licensing has partnered with Subplot Studio to offer premium-quality Cast & Crew T-Shirts! You can add your theatre name, show dates and even your cast & crew names on the back.
Production Resources
Additional Books
Additional books (Cast Script/Vocal, Piano/Conductor, etc.) are available.
$25 each
Full Conductor Score
An ideal solution for those who choose to conduct their show from the podium, as opposed to the piano. Each detailed instrument staff is always right in front of you--giving you the most comprehensive layout for full control of your orchestra.
$125/Print, $100/Digital, $175/both
Digital Orchestration Parts
Prefer playing or rehearsing from your tablet? All of our orchestration scores (including PC and PV) are available in digital copies.
Digital PC or PV $50
Full Digital Orchestration Set $150
Broadway Plus
A workshop experience in which a Broadway artist speaks and works with students in an educational setting through our partnership with Broadway Plus.
Prices Vary by Product
TurnKey Transpositions
Broadway stars change the keys of songs all the time...so why not you? Optimize your actors' performances by ordering our TurnKey Transposition. Get the perfect key for the perfect actor! All digital delivery, usually within 24 hours.
$50 per song for PV or PC
$150 per song for all orchestral parts (including PC/PV)