Hollywood Pinafore or the Lad Who Loved a Salary

Originally presented on Broadway in the spring of 1945, and directed by George S. Kaufman himself, HOLLYWOOD PINAFORE has never before been published in its entirety—until now. With loving respect for what makes Gilbert and Sullivan's H.M.S. Pinafore a masterpiece, Kaufman's dazzling lyric writing transplants the maritime world of the original Pinafore to the Californian milieu he knows best: the glamorous world of Hollywood film making. And all the while, he's kept Sir Arthur Sullivan's charming score intact, complete with all the favorites you remember from the Gilbert and Sullivan operetta.

Joseph Porter heads Pinafore Pictures amid a swirl of recognizable Hollywood types: Louhedda Hopsons, a gossip columnist; a veritable chain gang of imprisoned screen writers and "dumb blondes" looking to become famous; a devious agent; and Brenda Blossom, a love-struck starlet pining for a lowly writer, yet promised in marriage to the studio head by her father (a director looking to advance his own career). What's Brenda to do? If she marries the poor, starving screen writer, Ralph, she'll be tossed out of Hollywood and forced to make a living on (gasp!) the stage. It's too much to be endured. Fortunately, everything turns out for the best for everyone when it is discovered that a mix-up in Louhedda's column was responsible for Ralph's fall from grace. In reality, it was Ralph who was meant to head the studio instead of Porter. Upon this classic turnaround, happiness befalls each of the characters in turn—just what you'd expect from a Hollywood picture.

Roles
10F, 10M

Musicians
4

Acts
2
Creators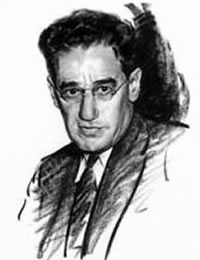 Words George S. Kaufman: Playwright, director; born in Pittsburgh, PA. After brief periods studying law and as a salesman, he began to contribute humorous material to newspapers; by 1915 he was writing for the theater...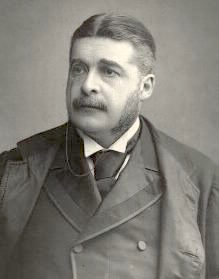 Music Sir Arthur Seymour Sullivan MVO (May 13, 1842 – November 22, 1900) was an English composer. He is best known for 14 operatic collaborations with the dramatist W. S. Gilbert,...
Orchestrations
4 Musicians
Piano/Conductor
Violin
Trumpet
Drums
Production Materials
Included in your license are the following cast and crew scripts. These materials will be shipped upon receipt of payment if your license request is approved.
20 Cast Script/Vocal Books
A combination of the show's full script and the full vocal book. All dialogue within each song is printed in the score to prevent flipping back and forth during rehearsals. All books are spiral-bound and double-sided.
2 Director's Scripts
A single-sided, spiral-bound script designed with plenty of space for the director to take notes and add blocking during the rehearsal process.
1 Stage Manager's Script
A single-sided, three-hole punched script that can be inserted into your three-ring binder.
1 Piano/Conductor Score
A keyboard score that is a key part of the show's actual orchestration. This score contains both vocal parts and a cue staff, which guides the conductor through the full orchestration by informing them when instruments enter the song, as well as providing specific part lines when necessary.
1 Piano/Vocal Score
This piano score includes all vocal parts. It can be used during the rehearsal process and during performance.
Promotional Resources Official Logo Pack
Included with license
Includes color and black and white high-resolution logo files in JPG, PNG, and EPS formats.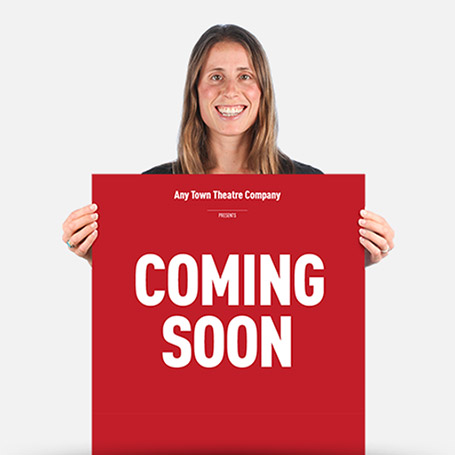 Official Show Artwork
$175
Creating artwork for your performance has never been easier – customize online in minutes, download a print-ready PDF, order printed posters, access layered files. Social Media Marketing Kit
$250
Includes everything you need to plan and implement the promotion of your show – 50+ graphics for social media, original show specific content, social media guide, promotion calendar and press release template.
Production Resources
Digital Orchestration Parts
Prefer playing or rehearsing from your tablet? All of our orchestration scores (including PC and PV) are available in digital copies.
Digital PC or PV $50
Full Digital Orchestration Set $150
Broadway Plus
A workshop experience in which a Broadway artist speaks and works with students in an educational setting through our partnership with Broadway Plus.
Prices Vary by Product
Also Available