We are proud to announce these new plays that now available for purchase and licensing on Dramatists Play Service! Check out this diverse selection of stories and styles!
1. POUF! by Lou Clyde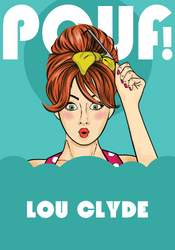 POUF! is an "uplifting" comedy with big hair and even bigger laughs – Hairlarity!
The year is 1958 and Betty finds herself unfulfilled as a housewife. She and her husband have been unsuccessful in starting a family and her husband will not "permit" her to get a job. With the encouragement of her sister, Betty secretly sets up an in-home salon, leveraging her prowess with hair spray and bobby pins. Betty begins to change the lives of neighborhood women by "poufing" their hair.
Licensing and scripts are now available.
2. Small Jokes About Monsters by Steven Strafford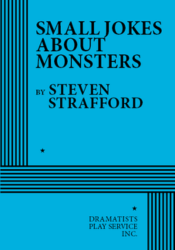 Three brothers arrive in a rented beach house after their estranged father's funeral. Ryan, the gay middle brother, explains to his two brothers his theory of how there are three different kinds of funny people: Godzillas, Mothras, and Gameras. Godzillas destroy all they see with their jokes. Mothras, the silent but deadly types, lay a room flat with just one joke. And Gameras are the folks who don't even realize they're funny.
When their tough-talking, non-nonsense mother arrives, they open the final words from their addict father. As more and more secrets are revealed, each brother must deal with what it means to heal traumas from their youth. Tempers flare, and the joking that was light and fun becomes cruel. Alliances are formed and re-formed as everyone begins to fend for themselves.
Available for licensing.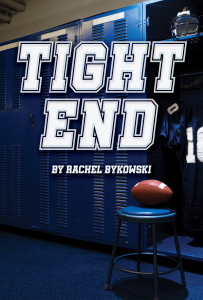 Ash (believe me, you do not want to call her "Ashley") Miller's dream is to catch the winning touchdown pass for the Westmont High Titans' Homecoming game. Football is in her blood. In order to make the team, Ash will have to prove she is one of the guys even if that means sacrificing her body for the love of the game.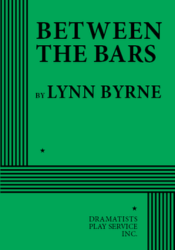 Within the confines of the Visit Room, emotionally charged meetings between incarcerated individuals and their visitors expose the reality of our American jail system. We observe how the impact of incarceration diminishes any chance of success for those who have served their time. Following five incarcerated individuals and their loved ones, this work brings to light critical systemic failures and questions who belongs on which side of the bars.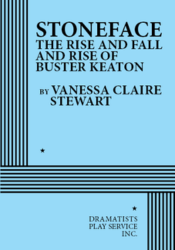 Stoneface is a play with music that tells the story of 1920s film star Buster Keaton's struggle with love, alcoholism, and irrelevancy after his meteoric career has come to an abrupt stop at the end of the golden era of silent film. The play examines his life and eventual redemption through physical vignettes from his own movies, and his ultimate choice of love over career.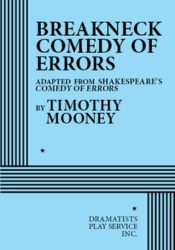 Shakespeare's tale of romance, mistaken identity and twins gets turned on its head in this seemingly impossible adaptation where all roles are played by one actor. Guaranteeing a tour-de-force performance, audiences will revel in the high-wire storytelling of one person playing so many roles, double-crossing themselves, and falling in love all in one evening.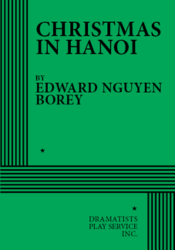 As Christmas approaches, Winnie Ganley and her family travel to Vietnam, her late mother's birth country. Winnie's father is sinking into alcoholism, her grandfather is questioning his long life's pivotal choices, and her brother is as gratingly carefree as ever. Haunted by the repercussions of war and migration – and driving each other crazy – they try to make peace with the past, and each other.