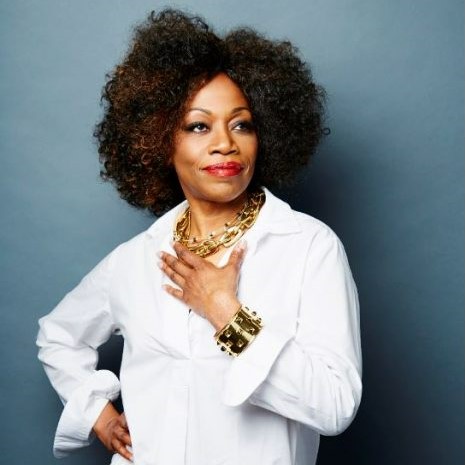 Regina Taylor
Regina Taylor is featured in Netflix's One Day and a Night starring Jeffrey Wright, Ashton Saunders and directed/written by Joe Robert Cole (writer: Black Panther), guest stars on Red Line (Producer Ava DuVernay for CBS) and The Good Fight starring Christine Baranksi.
Ms. Taylor also has written upcoming plays: Oo-Bla-Dee directed by Ruben Santiago Hudson for Two River Theater as well as commissions from Denver Theater Center and the Old Vic in London.
She will be recording a new play for Audible and is currently writing a screenplay about Sojourner Truth.
In addition: Playwright credits include: Bread (Edgerton Award. Water Tower Theater), Crowns (four Helen Hayes awards, including Best Director), Oo-Bla-Dee, (Steinberg-ATCA award) and Drowning Crow, (Broadway, MTC), The Trinity River Plays (Edgerton Foundation Award) and stop.reset (Signature Theater Residency Five).
Ms. Taylor received the Denzel Washington Endowed Chair Fordham University at Lincoln Center. An Artistic Associate of Goodman Theatre, Taylor is its most produced playwright. Signature Theater residency five playwright.
Taylor in her TV role as Lily Harper in I'll Fly Away received a Golden Globe Award for Best Performance by an Actress, 3 NAACP Image Awards and two Emmy Award nominations. Her other television roles include The Unit. Taylor was the first African American lead in Masterpiece Theatre's Cora Unashamed, starred as Anita Hill in HBO's Strange Justice (Gracie Award) and A Good Day to Die starring Sidney Poitier. She has co-starred in USA Networks' Dig and guest starred in Elementary and The Black List. Taylor's film credits include Saturday Church, The Negotiator, Courage Under Fire, Clockers, and Lean on Me. Taylor was also the first Black woman to play Juliet in Romeo and Juliet on Broadway.