In celebrating the legacy of Pearl Cleage, we honor not only a gifted writer and playwright but also a tireless advocate for social justice. Her works serve as a beacon of inspiration, inviting us to examine the complexities of the human experience and to work towards a more just and equitable world. As we navigate the challenges of our times, Pearl Cleage's words remind us of the transformative power of literature and the enduring importance of raising our voices for change. Let us remember and celebrate Pearl Cleage, a literary giant whose words continue to light the way forward.
Early Life and Education
Born on December 7, 1948, in Springfield, Massachusetts, Pearl Cleage was raised in a family that cherished education, culture, and activism. Her father, Rev. Albert Cleage, played a pivotal role in the Freedom Struggle, the heart of the Civil Rights movement. Growing up, she had the unique privilege of interacting with prominent figures of the Civil Rights Movement who frequented her home enroute to rallies. Her grandfather, a trailblazer, became Detroit's first African American City Physician and played a crucial role in establishing a Black hospital. Another grandfather served as a founding trustee of Plymouth Congregational Church, which marked a significant milestone as the city's inaugural African American Congregational church.
Cleage frequently accompanied her father to political gatherings, and her stepfather and uncles were proprietors of a printing plant where her family published a weekly periodical called The Illustrated News. These formative experiences undoubtedly sculpted her future aspirations and career path.
Her early years were imbued with a profound love for literature and the arts, passions that would later serve as the bedrock of her professional life In 1966, Cleage embarked on her academic pursuits at Howard University, focusing her studies on the art of playwriting. Her educational odyssey led her to Atlanta, Georgia, in 1971, where she enrolled at Spelman College to pursue a bachelor's degree in drama. It was here that she refined her and nurtured her identity as a writer.
Pearl's Works
Pearl Cleage's body of work is a treasure trove of works that explore the intersection of race, gender, identity, and social justice. Some of her most acclaimed plays include: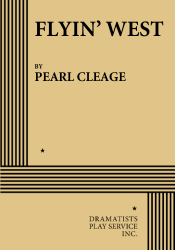 THE STORY: Following the end of the Civil War, many former slaves, anxious to leave the South and the increasing disappointments and dangers of Reconstruction, took advantage of The Homestead Act and went West to build new lives for themselves and their families. Many of these homesteaders were black women who overcame tremendous odds to work their own land and make a place for themselves in an often harsh and forbidding environment. Set in 1898, FLYIN' WEST is the story of five of these African-American female pioneers who settled, together, in the all-Black town of Nicodemus, Kansas.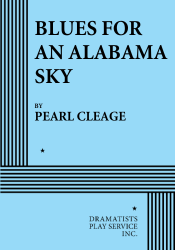 THE STORY: It is the summer of 1930 in Harlem, New York. The creative euphoria of the Harlem Renaissance has given way to the harsher realities of the Great Depression. Set in Guy's apartment, a popular costume designer, and his friend, Angel, a recently fired Cotton Club back-up singer, the cast also includes Sam, a hard-working, jazz-loving doctor at Harlem Hospital; Delia, an equally dedicated member of the staff at the Sanger clinic; and Leland, a recent transplant from Tuskegee, who sees in Angel a memory of lost love and a reminder of those "Alabama skies where the stars are so thick it's bright as day." Invoking the image of African American expatriate extraordinaire, Josephine Baker as both muse and myth, Cleage's characters struggle, as Guy says, "to look beyond 125th Street" for the fulfillment of their dreams. NOW PLAYING: The Remy Bummpo Theatre Company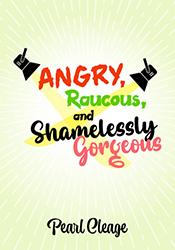 THE STORY: A lifetime ago, actress Anna Campbell and manager Betty Samson ignited a major theatrical controversy with a performance of monologues from August Wilson's Fences that came to be known forever as Naked Wilson. After decades of self-imposed exile in Amsterdam to escape the critics, they receive an invitation to perform the show at a women's theatre festival promising to be "angry, raucous, and shamelessly gorgeous." Uncertain of what kind of reception she will get, and unmoved by Betty's reassurances, Anna's insecurity grows when she meets Pete Watson, the ambitious young performer who has been chosen to replace Anna in the role but whose theatrical experience is so far limited to the adult entertainment industry. Searching for common ground, Anna and Pete must confront their ideas about themselves and each other as they reconcile two vastly different worldviews.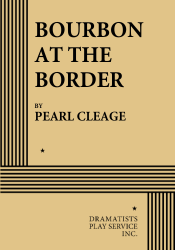 THE STORY: When May and Charlie joined hundreds of other Americans who went to Mississippi in the summer of 1964 for a massive voter registration drive, they had no idea their lives were about to change forever. As students at Howard University, their campus activism had been met with calls to their parents and threats of expulsion. However, the stakes in Mississippi were a lot higher. White supremacists, outraged at the challenge to their segregated way of life, responded with violence that left three civil rights workers dead and many wounded. Years later, May and Charlie are still searching for a way back from the damage that was done to them during that long-ago "Freedom Summer." Unable to confide even in her best friend, Rosa, about the demons that haunt her dreams and twist Charlie's love for her into something she can no longer recognize, May is convinced that if she can just get Charlie to move out of the United States, they can start a new life. But when Rosa's friend Tyrone gets Charlie a job as a truck driver, the madness of that summer bubbles over until it threatens all of them.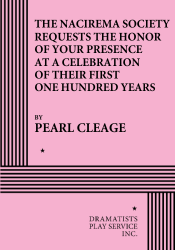 THE STORY: In the winter of 1964, ten years after the Montgomery bus boycott, Dr. Martin Luther King, Jr. is planning a massive voter registration drive that promises to put the city back at the center of the Civil Rights Movement. Among those watching closely is Grace Dunbar, pillar of Montgomery's African American who is demanding money from Grace and upends all of their carefully laid plans." NOW PLAYING: The Goodman Theatre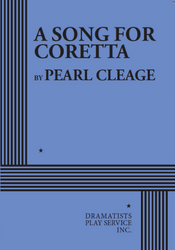 THE STORY: On February 6, 2006, people began lining up at dawn outside of Atlanta's Ebenezer Baptist Church to pay their respects to the late Mrs. Coretta Scott King, widow of Dr. Martin Luther King, Jr., whose body lay in state in the small sanctuary. By mid-morning, the crowd wound down the street and around the corner of the old red brick building. People of all ages stood patiently for hours, waiting to say goodbye. Sometimes they murmured to each other quietly. Sometimes they shared memories of Mrs. King's extraordinary life and expressed sorrow at her passing. When a cold rain began to fall at sunset, those who had thought to bring umbrellas shared them with those whose resolve was the only thing not dampened by the drizzle. At close to midnight, the crowd had dwindled to a determined few. The five fictional characters in this play are at the end of that long line of mourners.