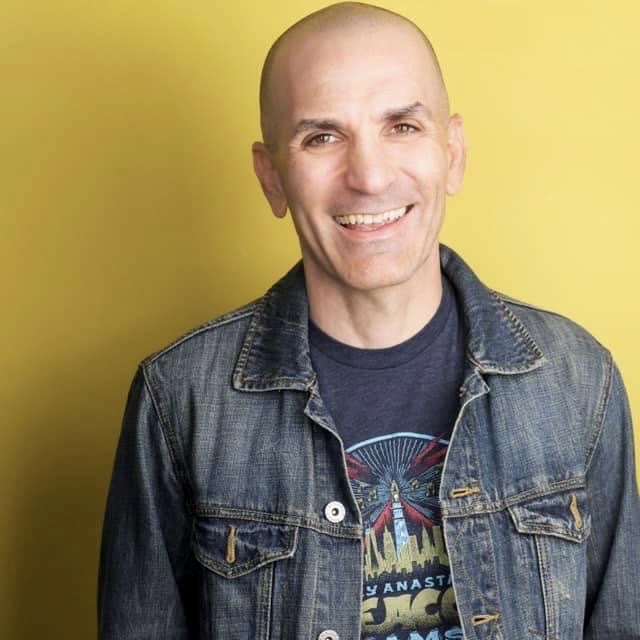 Sean Cercone (he/him)
CEO/President
In 2017, Sean acquired Playscripts Inc and successfully integrated it with his launch of Broadway Licensing, an end-to-end theatrical licensing partner specializing in the worldwide distribution of new and established musical theatrical properties.  Under Sean's management, the company has grown to become a leader in the theatrical licensing industry, licensing over 10,000 productions a year, working with over 1,500 authors and managing over 2,000 titles, including the stage version of Clue, one of the most licensed plays in America.  Sean also started Stageworks Productions, which is dedicated to the development, production, and distribution of innovative live theatrical properties, focusing on cultivating stories that speak to the universal truths of humanity.  Through Stageworks Productions, Sean went on to create Beat Bugs the Musical, with David Abbinanti, which is based on the Emmy Award-winning Netflix series "Beat Bugs" created by Josh Wakely, and features music made famous by The Beatles.  Additionally, with Stageworks Productions and his collaborator, David Abbinanti, they successfully obtained the music rights to the Elvis Presley catalog, and are currently developing Elvis: The Musical.
With the success of Broadway Licensing and Playscripts, the company was quickly able to pivot under Sean's governance and lead the way in streaming.  In May of 2020, after three short months of development, he unveiled Broadway On Demand, a premiere entertainment streaming platform offering exclusive livestream theatrical events, a wide-ranging library of video on demand content, interactive engagements, and educational programming.  In addition, he created a unique licensing interface, ShowShareTM, which allows groups from elementary to professional theatres to have the opportunity to stream their productions to their audiences via this global platform.  By partnering with authors, agents and theatre professionals in all areas of the industry, Sean paved the way for theatres across the world to be able to keep their lights on and stream their productions to an audience that could no longer physically attend live theatre.
Prior to launching Broadway Licensing, Cercone served as Chief Business Officer and Senior Vice President of Professional and International Licensing for Theatrical Rights Worldwide (TRW). Since 2011, Cercone helped build TRW through the acquisition of marquee Broadway titles, including Jersey Boys and Million Dollar Quartet, and led the worldwide distribution of The Addams Family, Monty Python's Spamalot, The Color Purple, Curtains, All Shook Up, and Memphis by achieving productions in 69 different countries. He additionally led the redevelopment of Ghost: The Musical (with Oscar winning author Bruce Joel Rubin and Grammy Award winners Glen Ballard and Dave Stewart), Ring of Fire: Small Cast Version (w/ Tony Award winner Richard Maltby Jr.), and Big Fish: 12 Chair Version (with Tony and Grammy Nominee Andrew Lippa and Grammy Nominee John August.) Cercone co-wrote the newest adaptation of Saturday Night Fever with collaborator David Abbinanti which has been seen in 2016 and 2017 throughout North America, South Africa, Italy, Brazil, and Peru. Cercone is a proud member of the Broadway League and previously served as the Producing Artistic Director of The Carousel, Executive Producer of Theatre Building Chicago, and founded the West Virginia Shakespeare Festival. He has served on the board of the National Alliance of Musical Theaters, Co-Chaired of the NAMT New Musical Theatre Festival and served as Board President of the Cleveland Theatre Collective. Cercone was named to Crain's Business Top 40 Under 40, holds an MFA in Theatre from West Virginia University, and is an avid Ironman.
Photo by Michael Kushner