Disenchanted! Stay-At-Home Version

Poisoned apples. Glass slippers. Who needs 'em?!

Snow White, Cinderella, Sleeping Beauty, and their merry band of royal renegades 'Zoom' in from magical kingdoms around the globe to bring their hilarious princess vaudeville to your living room!

This show has been reworked so your theater can perform Disenchanted from the safety of your own homes using Zoom and our streaming platform, ShowShare! Performance Tracks are included.

Contains adult language and content. School Edition available.

Roles
6-8F, 1 Any

Musicians
1

Acts
1

Duration
60 Min
Creators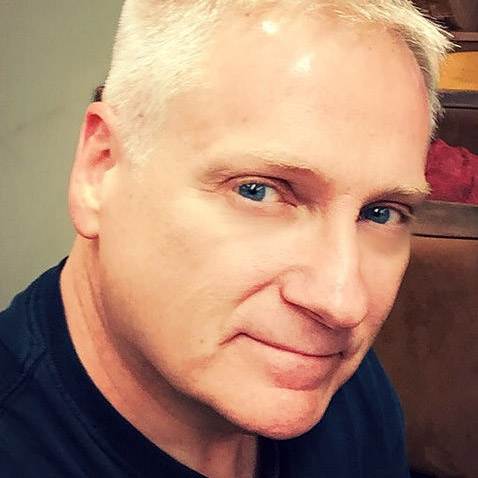 Book, Music & Lyrics A full member of the Dramatists Guild of America, Giacino created and wrote the book, music, and lyrics for the Off-Broadway musical hit Disenchanted! The show has played worldwide on five continents, garnered a 'Best...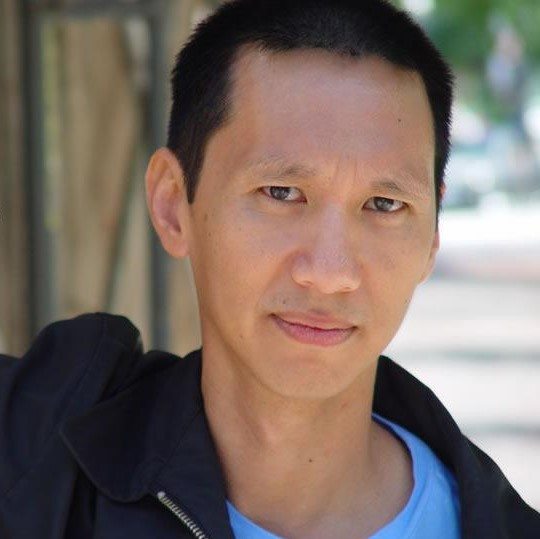 Developed with and Originally Directed Off-Broadway Fiely Matias is an asian american sketch comedian featured nationally and internationally on various comedy and sketch festival stages. He has also done musical theatre, directed and produced his own shows, and loves yoga. Fiely...
Videos
Instrumentation
1 Musician
Piano/Vocal

Performance Tracks are Included
Casting
Snow White
Female
Brassy and self-assured. The leader of the princess pack who likes to be in control. Also has a loving, maternal instinct. Aspires to be perfect, but she soon realizes that being perfectly 'you' is more important. Inclusive and diverse casting encouraged.
Cinderella
Female
Perky, quirky, and impish. She's always enthusiastic, especially when it comes to being a real- life princess, but is about to discover that there's more to being a princess than pretty gowns and shiny glass slippers. Inclusive and diverse casting encouraged.
Sleeping Beauty
Female
The perfect comic foil to Snow White. Always the flippant and unpredictable cut-up. She loves to dance (sometimes uncontrollably) and is a fantastic physical comedienne. She enjoys being perfectly and uniquely herself. Inclusive and diverse casting encouraged.
Belle
Female
A smart and witty bookworm from classic French lit who inexplicably speaks and sings with an American accent. She chats with inanimate objects, cleans up after her beast of a husband … and it's slowly driving her insane. Inclusive and diverse casting encouraged.
Hua Mulan
Female
A legendary folk hero of Asian descent from the poem The Ballad of Mulan. She has a good- natured sense of humor while maintaining a respect for her culture. She is excited to come out onstage and, through her heartfelt story, reveal her true self.
The Little Mermaid
Female
Once innocent and obedient, she's now rowdy and rebellious. Having regretfully given up her seemingly idyllic life under the sea, she copes with her new reality through inappropriate yet hilarious comedy. She is the life of the party! Inclusive and diverse casting encouraged.
Pocahontas
Female
Plucky, valiant. She has been homogenized by an entertainment industry willing to distort her true Native-American story just to sell cinema tickets. As she comically mocks her glammed up portrayal in Hollywood cartoons, she is on a journey to restore her authentic, historical self.
The Princess Who Kissed The Frog
Female
Having been left out of the kingdom for decades, this Black princess is here to claim her throne and celebrate inclusivity and diversity in fairy tales. Confident; clever with a turn of phrase, loves a funny pop culture reference. Wonderfully witty; joyous.
Announcer
Female/Male
The Announcer introduces the show a la a full-throated variety show presenter. This immediately introduces the vaudeville framing and atmosphere of 'Disenchanted!' The Announcer may be played by any gender.
Promotional Resources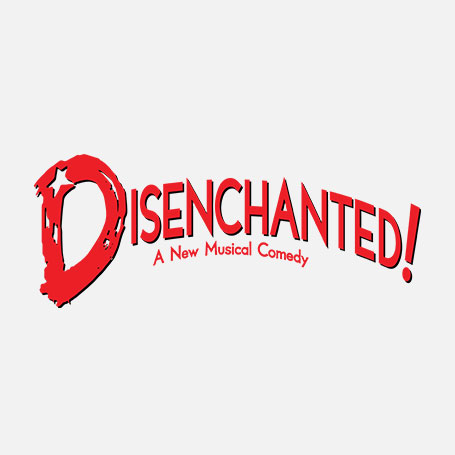 Official Logo Pack
Included with license
Includes color and black and white high-resolution logo files in JPG, PNG, and EPS formats.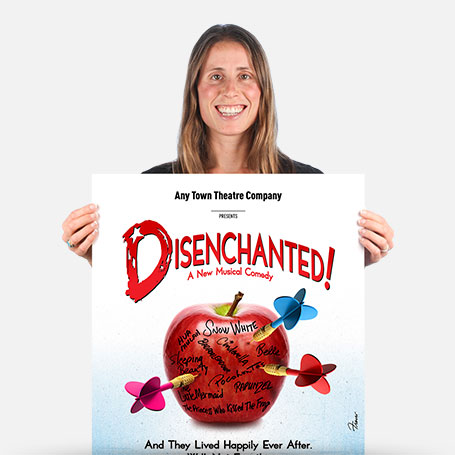 Official Show Artwork
$175 / $125 for educators
Creating artwork for your performance has never been easier – customize online in minutes, download a print-ready PDF, order printed posters, access layered files.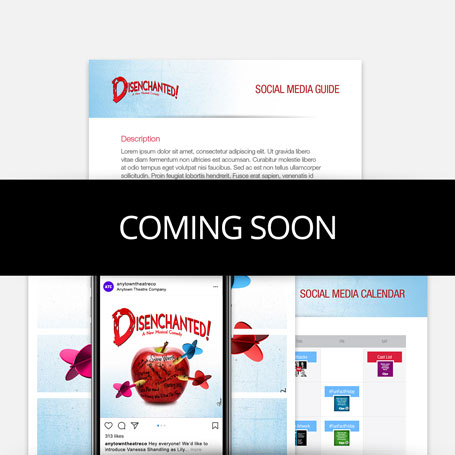 Social Media Marketing Kit
$250 / $150 for educators
Includes everything you need to plan and implement the promotion of your show – 50+ graphics for social media, original show specific content, social media guide, promotion calendar and press release template.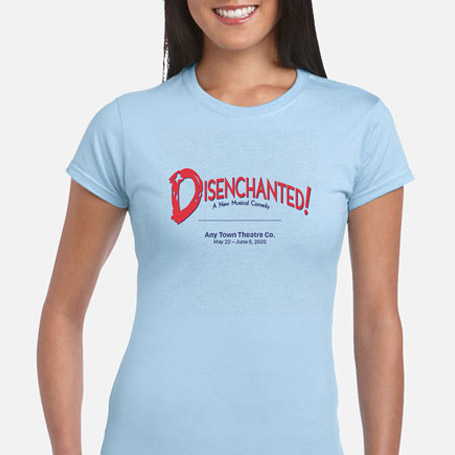 Cast & Crew T-Shirts
As low as $10 each
Broadway Licensing has partnered with Subplot Studio to offer premium-quality Cast & Crew T-Shirts! You can add your theatre name, show dates and even your cast & crew names on the back.
Production Resources
TurnKey Transpositions
Broadway stars change the keys of songs all the time...so why not you? Optimize your actors' performances by ordering our TurnKey Transposition. Get the perfect key for the perfect actor! All digital delivery, usually within 24 hours.
$50 per song for PV or PC
$150 per song for all orchestral parts (including PC/PV)
Credits
Book, Music & Lyrics by
DENNIS T. GIACINO
Developed with and Originally Directed Off-Broadway by
FIELY MATIAS
Official Show Links