Guess Who's Coming to Dinner

A progressive white couple's proud liberal sensibilities are put to the test when their daughter brings her black fiancé home to meet them in this fresh and relevant stage adaptation of the Academy Award-winning film Guess Who's Coming to Dinner. Blindsided by their daughter's whirlwind romance and fearful for her future, Matt and Christina Drayton quickly come to realize the difference between supporting a mixed-race couple in your newspaper and welcoming one into your family – especially in 1967. With humor and insight, Guess Who's Coming to Dinner begins a conversation sure to continue at dinner tables long after the curtain comes down.

Roles
5F, 4M

Acts
2

Duration
110 Min
Creators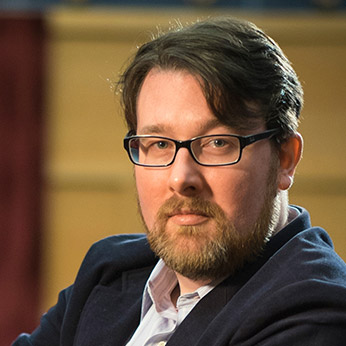 Writer Todd Kreidler worked with August Wilson on Broadway and in regional theaters across the country, developing the final three plays in Wilson's famed American Century Cycle. Together they conceived How I Learned What I Learned,...
Casting
MATILDA BINKS - 55, Black
"Tillie" has worked twenty-seven years as a domestic for the Draytons.
HILARY ST. GEORGE - 43, White
Associate Director of the Drayton Gallery
CHRISTINA DRAYTON - 64, White
Runs the Drayton Gallery
MATT DRAYTON - 67, White
Publisher of San Francisco newspaper, The Guardian
JOANNA DRAYTON - 23, White
"Joey" recently interned for a medical research hospital in Hawaii
DOCTOR JOHN PRENTICE - 37, Black
A medical research doctor
MONSIGNOR RYAN - 75, White
Longtime family friend of the Draytons
JOHN PRENTICE SR - 63, Black
Schoolteacher
MARY PRENTICE - 59, Black
Department store clerk
Promotional Resources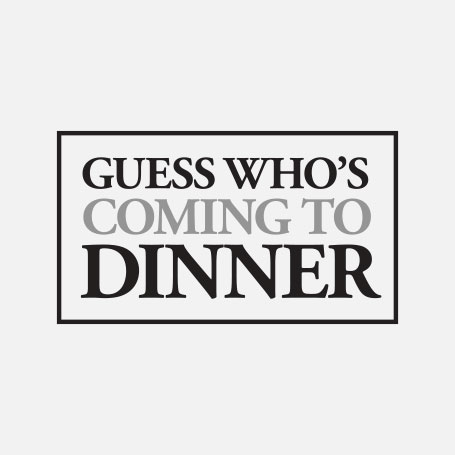 Official Logo Pack
Includes color and black and white high-resolution logo files in JPG, PNG, and EPS formats.
Included with license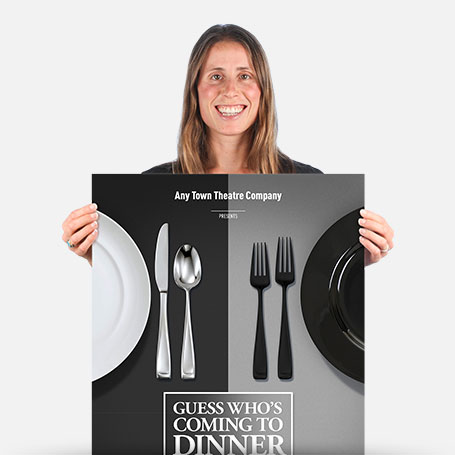 Official Show Artwork
Creating artwork for your performance has never been easier – customize online in minutes, download a print-ready PDF, order printed posters, access layered files.
$175 / $125 for educators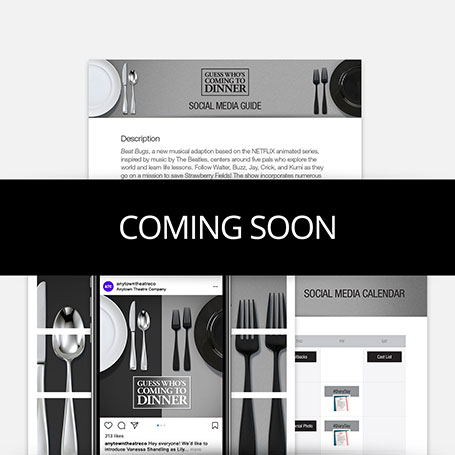 Digital Marketing Essentials
Includes everything you need to plan and implement the promotion of your show – 50+ graphics for social media, original show specific content, social media guide, promotion calendar and press release template.
$250 / $150 for educators
Credits
Written by
Todd Kreidler
Based on the screenplay by William Rose