Heartbreak Hotel

Heartbreak Hotel follows the tender story of Elvis Presley in the early years of his career as he and Sam Phillips create the music that will forever change their lives. As Elvis's career skyrockets, both lifting and shattering the lives of those he loves, a secret love story is revealed, a betrayal is discovered, and "Colonel" Tom Parker changes the course of history, all in just 18 short months. This brand new musical features hit songs from the King himself as well as the legends who influenced his iconic music, with chart-toppers including "Blue Suede Shoes," "That's All Right Momma," "Shake, Rattle, and Roll," and, of course, "Heartbreak Hotel." This is where the story begins… "Take a walk down lonely street."

Roles
6F, 8M

Musicians
7

Duration
100-110 Min
Creators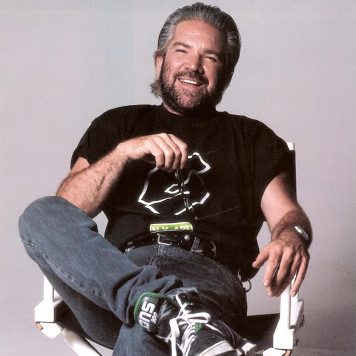 Writer Floyd Mutrux apprenticed at Alley Theatre, Houston; Second City, Chicago; studied in NY while working at Second City and attending Columbia University; in Los Angeles, created ideas, wrote, directed or produced 50 films in 25 years:...
Videos
Instrumentation
7 Musicians
Keyboard 1
Keyboard 2
Reed
Guitar 1
Guitar 2
Bass
Drums
Promotional Resources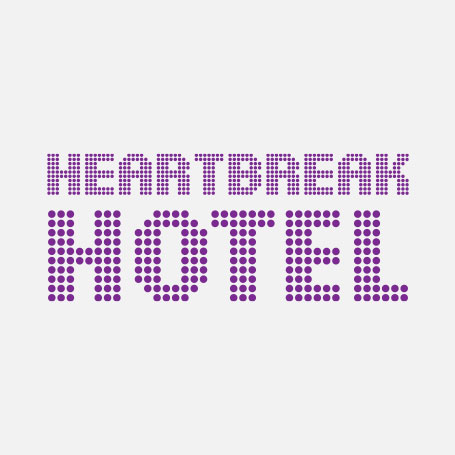 Official Logo Pack
Included with license
Includes color and black and white high-resolution logo files in JPG, PNG, and EPS formats.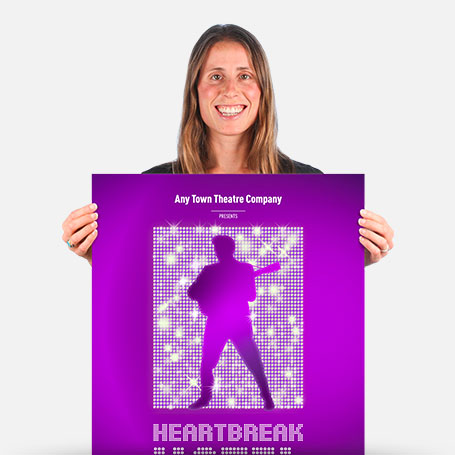 Official Show Artwork
$175 / $125 for educators
Creating artwork for your performance has never been easier – customize online in minutes, download a print-ready PDF, order printed posters, access layered files.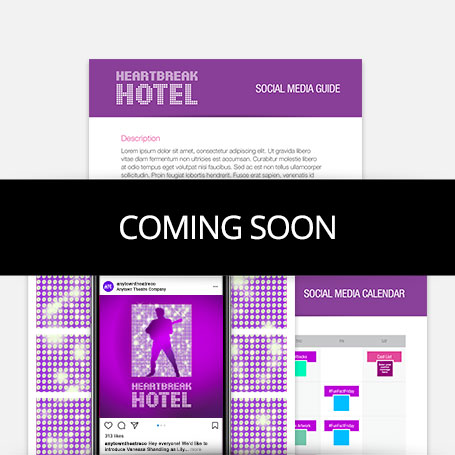 Digital Marketing Essentials
$250 / $150 for educators
Includes everything you need to plan and implement the promotion of your show – 50+ graphics for social media, original show specific content, social media guide, promotion calendar and press release template.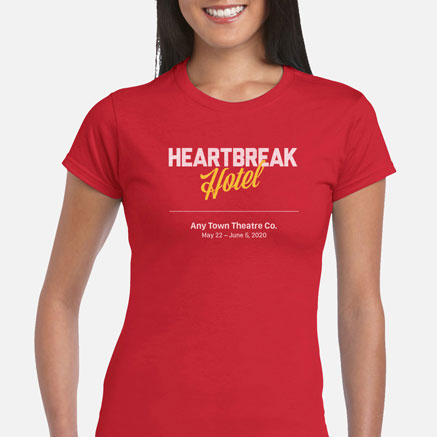 Cast & Crew T-Shirts
As low as $10 each
Broadway Licensing has partnered with Subplot Studio to offer premium-quality Cast & Crew T-Shirts! You can add your theatre name, show dates and even your cast & crew names on the back.
Production Resources
TurnKey Transpositions
Broadway stars change the keys of songs all the time...so why not you? Optimize your actors' performances by ordering our TurnKey Transposition. Get the perfect key for the perfect actor! All digital delivery, usually within 24 hours.
$50 per song for PV or PC
$150 per song for all orchestral parts (including PC/PV)
Digital Orchestration Parts
Prefer playing or rehearsing from your tablet? All of our orchestration books (including PC and PV) are available in digital copies.
PC or PV $50
Orchestration Parts $25/per book
Archival Video License
If you want to record your production for archival purposes and to provide at cost copies to your cast and crew, you may do so by purchasing a video license.
Varies by Show
Credits
Written by
Floyd Mutrux
All Shook Up
Written by Otis Blackwell and Elvis Presley
Published by Elvis Presley Music administered by Songs of Steve Peter (BMI) and Songs of Kobalt Music Publishing (BMI), / EMI Unart Catalog (BMI)
Used by Permission. All Rights Reserved
America the Beautiful
Traditional
Are You Lonesome Tonight
Written by Lou Handman and Roy Turk
Published by Bourne and TRO Essex
Used by Permission. All Rights Reserved
Baby Let's Play House
Written by Arthur Gunter
Published by BMG Bumblebee (BMI) obo Lpgv Music (BMI)
Embassy Music Corporation(BMI)
Used by Permission. All Rights Reserved
Baby What You Want Me To Do
Written by Jimmy Reed
Published by BMG Platinum Songs (BMI) obo Conrad Music, A Division Of Arc Music Corp (BMI) obo itself and Seeds of Reed Music (BMI)
Used by Permission. All RIghts Reserved
Battle Hymn of the Republic
Written by Julia Ward Howe (Lyrics) and William Steffe (Music)
Used by Permission. All Rights Reserved
Blue Moon
Written by Lorenz Hart and Richard Rogers
Published by EMI Robbins Catalog Inc. (ASCAP)
Used by Permission. All Rights Reserved
Blue Moon of Kentucky
Written by Bill Monroe
Blue Suede Shoes
Written by Carl Perkins
Published by MPL Music Publishing
Used by Permission. All Rights Reserved
Dixie
Written by Daniel Decatur Emmet
Don't Be Cruel
Written by Otis Blackwell and Elvis Presley
Published by Elvis Presley Music administered by Songs of Kobalt Music Publishing (BMI), Susan Aberbach Trust (BMI)/Raleigh Music Publishing LLC (BMI)/ EMI Unart Catalog (BMI)
Used by Permission. All Rights Reserved
Earth Angel
Written by Jesse Belvin, Gaynel Hodge and Curis Williams
Published by Embassy Music Corp (BMI)
Used by Permission. All Rights Reserved
Fujiyama Mama
Written by Jack Hammer
© 1954 Microhits Music Corp
Used by Permission. All Rights Reserved
Great Balls of Fire
Written by Otis Blackwell and Jack Hammer
Published by Unichappell Music Inc (BMI) and Chappell & Co. Inc, (ASCAP)
Mystical Light/Mijac Music/SonyATV Music
Used by Permission. All Rights Reserved
Good Rockin' Tonight
Written By Roy Brown
Published by Wixen Music Publishing Inc. as an agent for Brown Angel Music Publishing (BMI)
Used by Permission. All RIghts Reserved
Heartbreak Hotel
Written by Mae Boren Axton and Thomas Durden/Elvis Presley
Published by Durden Breyer Publishing (BMI)/Sony/ATV Tree Publishing (BMI)
Used by Permission. All Rights Reserved
Hearts of Stone
Written by Rudy Jackson and Edward Wiley Ray
Published by Regent Music Corporation
Used by Permission. All Rights Reserved
Hound Dog
Written by Jerry Leiber and Mike Stoller
Published by Sony/ATV Songs LLC (BMI)
Used by Permission. All Rights Reserved
Jailhouse Rock
Written by Jerry Leiber and Mike Stoller
Published by Sony/ATV Songs LLC (BMI)
Used by Permission. All Rights Reserved
Just Because
Words and Music by Sydney Robin, Joe P. Shelton, and Bob Shelton
Published by Universal Music Corp (ASCAP)
Used by Permission. All Rights Reserved
Lawdy Miss Clawdy
Written by Lloyd Price
Published by Sony/ATV Songs LLC (BMI)
Used by Permission. All Rights Reserved
Maybellene
Written by Chuck Berry
Published by BMG Rights Management Canada B obo Isalee Music Publishing Company (BMI)
Used by Permission. All Rights Reserved
Memories Are Made of This
Written by Frank Miller, Terry Gilkyson, RIchard Dehr
Published by EMI Blackwood Music and Legacy works (BMI)
Used by Permission. All Rights Reserved
Money Honey
Written by Jesse Stone
Published by Mystical Light Music (ASCAP)/Walden Music, Inc. (ASCAP) Mijac Music/Sony ATV Music Publishing
Used by Permission. All Rights Reserved
My Baby Left Me
Written by Arthur Crudup
Published by Unichappell Music, Inc (BMI) obo itself and Crudup Music
Used by Permission. All Rights Reserved
Mystery Train
Written by Sam C. Phillips and Herman Jr. Parker
Published by, Mijac Music (BMI)/Sony/ATV Music (BMI)/Unichappell Music Inc. (BMI) obo Hi-Lo Music, Inc
Used by Permission. All Rights Reserved
Peggy Sue
Written by Charles HArdin, Buddy Holly, Jerry Allison, NOrman Petty
Published by BMG Gold Songs (ASCAP)
Used by Permission. All Rights Reserved
Pretend
Written by Dan Belloc, Lew Douglas, Frank Lavere and Cliff Parman
Published by Music Sales Corp.
Used by Permission. All Rights Reserved
Ready Teddy
Written by Robert Alexander Blackwell, John Marascalco
Published by ABG Elvis Songs (BMI)/Elvis Presley Music , administered by Songs of Kobalt Music Publishing (BMI)/Imagem Music (BMI)/ Elvis Presley Music Susan Aberbach Trust (BMI)/Raleigh Music Publishing LLC (BMI)/ Robin Hood Music Co. (BMI)/ Sony/ATV Songs LLC (BMI)
Used by Permission. All Rights Reserved
Rip It Up
Written by Robert Blackwell and John Marascalco
Published by ABG Elvis Songs (BMI)/Elvis Presley Music EPE (BMI)/Imagem Music (BMI)/ Elvis Presley Music Susan Aberbach Trust (BMI)/Raleigh Music Publishing LLC (BMI)/ Robin Hood Music Co. (BMI)/ Sony/ATV Songs LLC (BMI)
Used by Permission. All Rights Reserved
Rocket 88
Written by Jackie Brenston
Published by Unichappell Music Inc. (BMI)
Used by Permission. All Rights Reserved
Shake Rattle and Roll
Written by Charles E. Calhoun
Published by Mijac Music (BMI)/Sony/ATV Music Publishing (BMI)/ Unichappell Music Inc. (BMI)
Used by Permission. All Rights Reserved
Sixty Minute Man
Written by Rose Marks and William Ward
Published by Fort Knox Music Inc. (BMI)/ Trio Music Company (BMI)
Used by Permission. All Rights Reserved
Strange Things Happening Everyday
Written by Sister Rosetta Tharpe
Published by Regent Music Corp (BMI)/SonyATV Songs LLC
Used by Permission. All Rights Reserved
Swing Low Sweet Chariot
Traditional, Arranged by Morton Gould
Published by EMI Mills Music, Inc. (ASCAP)
Used by Permission. All Rights Reserved
That's All Right
Written by Arthur Crudup
Published by Unichappell Music Inc (BMI) obo itself and
Crudup Music
Used by Permission. All Rights Reserved
That's When Your Heartaches Begin
Written by Fred Fishers, WIlliam Hill and William Raskin
Published by Sony/ATV Tunes LLC
Used by Permission. All Rights Reserved
Tryin' To Get To You
Written by Rose Marie Mc Coy and Charles Singleton
Published by ABG Elvis Songs (BMI)/Imagem Music (BMI)/ Elvis Presley Music, administered by Songs of Kobalt Music Publishing, Susan Aberbach Trust (BMI)/Raleigh Music Publishing LLC (BMI), Unichappell Music Inc. (BMI)
Used by Permission. All Rights Reserved
Tutti Frutti
Written by La Bostrie / Lubin / Penniman
Published by Sony ATV Songs LLC
Used by Permission. All RIghts Reserved
Whole Lotta Shakin
Written by Dave Curlee Williams
Published by NiMani Entertainment Corp. (ASCAP)
Used by Permission. All RIghts Reserved
Wild Wild Young Men
Written by Nugetre
Published by Unichappell Music (BMI)
Used by Permission. All Rights Reserved
Official Show Links