Beat Bugs

Beat Bugs, a new musical adaptation based on the NETFLIX animated series, inspired by music made famous by The Beatles, centers around five pals who explore the world and learn life lessons. Follow Walter, Buzz, Jay, Crick, and Kumi as they go on a mission to save Strawberry Fields! The show incorporates numerous songs from the iconic catalogue including "All You Need Is Love", "Come Together", "We Can Work It Out", "Yellow Submarine", "Lucy In the Sky with Diamonds", "Sgt. Pepper's Lonely Hearts Club Band", "In My Life", "Strawberry Fields Forever" and "Magical Mystery Tour".

Disclaimer: Performances beginning September 1, 2018

Roles
10

Musicians
6

Acts
1

Duration
60-70 Min
Creators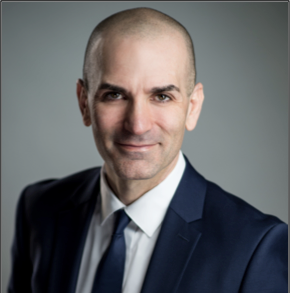 Author Sean Cercone Prior to launching Broadway Licensing, Cercone served as Chief Business Officer and Senior Vice President of Professional and International Licensing for Theatrical Rights Worldwide (TRW). Since 2011, Cercone helped...
Author David Abbinanti is Vice President of Music & Creative at Broadway Licensing as well as a national award-winning composer, songwriter and orchestrator. Credits include SATURDAY NIGHT FEVER THE MUSICAL (Orchestrations,...
Instrumentation
6 Musicians
Piano/Conductor
Guitar
Bass
Drums
Violin
Cello
Accompaniment Tracks Available
Casting
Walter
Male

Jay
Male

Crick
Female/Male

Kumi
Female

Buzz
Female

Mean Mr. Mustard
Male

Prudence
Female

Minerbird #1 / Doris / The Queen Bee
Female

Minerbird #2 / Postman Bee / Carpenter Ant / Stage Manager / Joe Cockeroach / Billy Shears
Female/Male

Minerbird #3 / Mr. Sun / Mudwasp / Sgt. Pepper
Male

Promotional Resources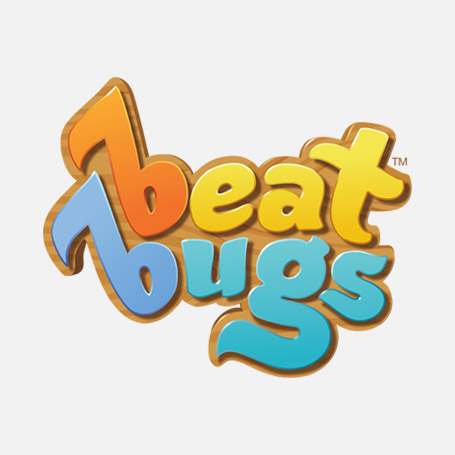 Official Logo Pack
Included with license
Includes color and black and white high-resolution logo files in JPG, PNG, and EPS formats.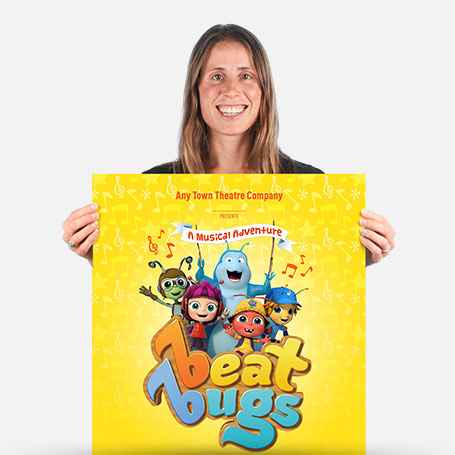 Official Show Artwork
$175 / $125 for educators
Creating artwork for your performance has never been easier – customize online in minutes, download a print-ready PDF, order printed posters, access layered files.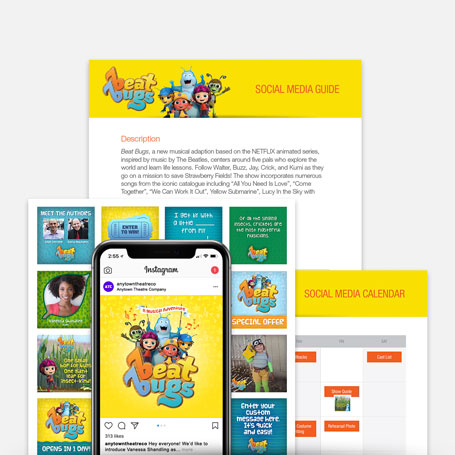 Digital Marketing Essentials
$250 / $150 for educators
Includes everything you need to plan and implement the promotion of your show – 50+ graphics for social media, original show specific content, social media guide, promotion calendar and press release template.
Production Resources
Advance Pack
Includes 1 Piano/Conductor Book, 1 Director's Script and 1 Cast Script/ Vocal Book shipped as soon as payment is received.
$100
Extra Rehearsal Weeks
If you need your full set of production materials prior to the regularly scheduled shipment (see above), you can request additional weeks.
$100 / week
Keyboard Patch Designer
Broadway-quality virtual instrument patches that will enrich the sound and sonic scope of your orchestra! Requires a Mac computer with the Mainstage 3 app and a keyboard with a USB connection.
$200
Full Conductor Score
An ideal solution for those who choose to conduct their show from the podium, as opposed to the piano. Each detailed instrument staff is always right in front of you--giving you the most comprehensive layout for full control of your orchestra.
$125/Print, $100/Digital, $175/both
TurnKey Transpositions
Broadway stars change the keys of songs all the time...so why not you? Optimize your actors' performances by ordering our TurnKey Transposition. Get the perfect key for the perfect actor! All digital delivery, usually within 24 hours.
$50 per song for PV or PC
$150 per song for all orchestral parts (including PC/PV)
Digital Orchestration Parts
Prefer playing or rehearsing from your tablet? All of our orchestration books (including PC and PV) are available in digital copies.
PC or PV $50
Orchestration Parts $25/per book
Archival Video License
If you want to record your production for archival purposes and to provide at cost copies to your cast and crew, you may do so by purchasing a video license.
Varies by Show
Performance Tracks
Our top-quality digital performance tracks are sent to you through a simple link. Quickly download them to your computer, tablet or smartphone and start rehearsing!
$300
Official Show Links