Broadway Licensing attended the Wingspan Arts Theatre Conservatory's production of Head Over Heels, which featured performers aged 13-17 from all over the country. We interviewed the cast and production team about their experiences putting on this coming-of-age musical and why they think schools and programs everywhere should produce it.
Broadway Licensing: What was your favorite part about being in Head Over Heels?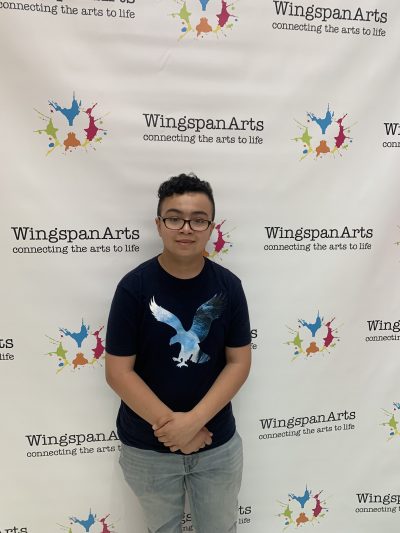 Zahir (Ensemble): My favorite part was that we were sending an important message across. That hasn't been really told in performances… This has been a major piece that's been able to spread the message to so many people who [might need] help if they are going through a struggle.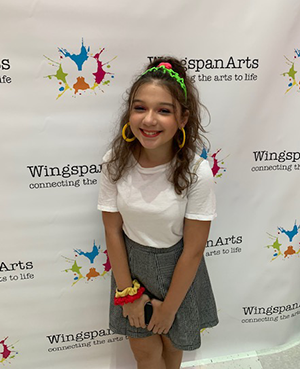 Penelope (Ensemble): One of the number one words I use to describe this show is creative. There's so much room for creativity and it's so much fun to be your true self on stage. Plus, I love the music of the Go- Go's and the 80's, who doesn't love the 80's?!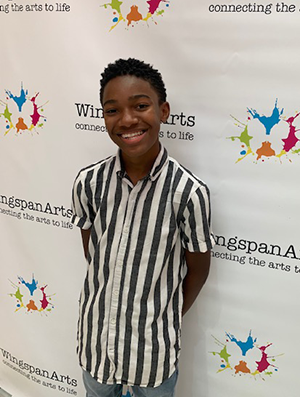 Elijah (Ensemble): I originally wanted to be Pythio due to the fact that Pythio is a snake and you have artistic freedom to move how you want, but I'm happy I was in the ensemble because I loved the dancing. I loved the style of dance in the show!
BL: Favorite part about playing your character…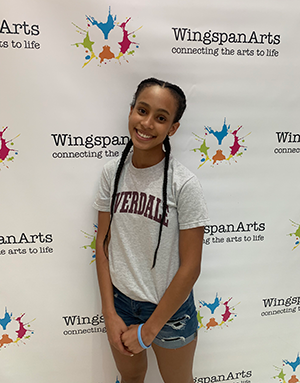 Imayah (Mopsa): I think my favorite part about playing Mopsa was her character development throughout the story from being a quaint and quiet person who follows whatever Pamela does and not standing up for herself to actually becoming a part of Pamela's life… I think that whole overarching story of her coming out, I think that's just so powerful and I'm so proud I got to portray that.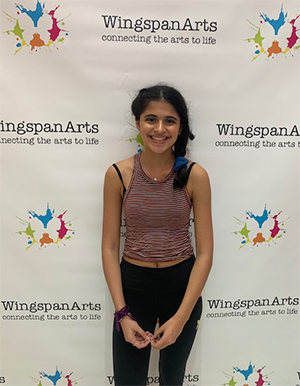 Amanda (Pythio): It's such an important part, in general, with what they symbolize. There's so much to explore because they are playful, but secretive. They know everything, but at the same time they're discovering themself as they are saying it.
Playing it with two other people was really interesting because everyone brought something else to the mix and it was very fun to collaborate!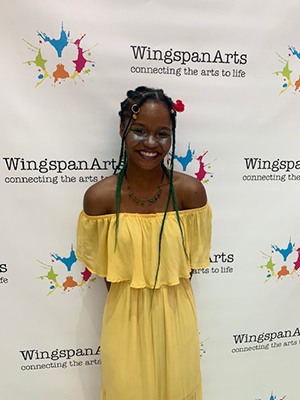 Jade (Pythio): I got to be myself, but also add something else to it that you don't usually experience. There's a lot of roles where you have to [confine by their gender], but this was a non-binary character so I can be masculine, I can be fun, and I can be whoever I want to be.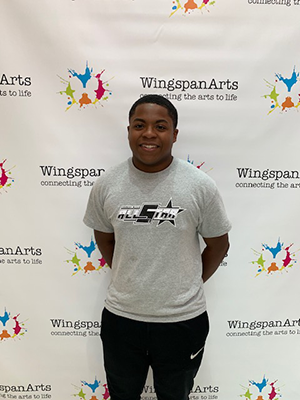 George (Musidorus)– Being able to show other people who have not seen a part of themselves represented. Just acceptance that he radiates.
BL: Did you know HoH beforehand?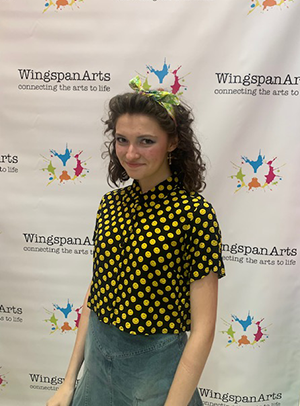 Gates (Pamela): Yes, I had seen it on Broadway, I had wanted to see it more than once but I didn't get the chance to… It was already one of my favorites so when they announced it. [I had to be in it!] I told myself, "I want to play every part in this musical!"
BL: What is the most important part about the message?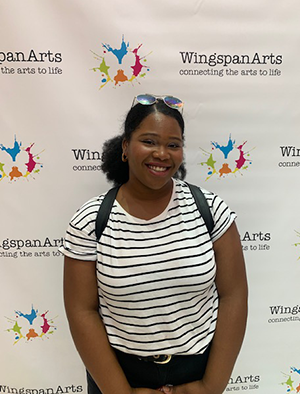 Camille (Gynecia): Celebrating who you are. No matter what the stakes are or the circumstances you will be accepted. Everyone should just accept how it is!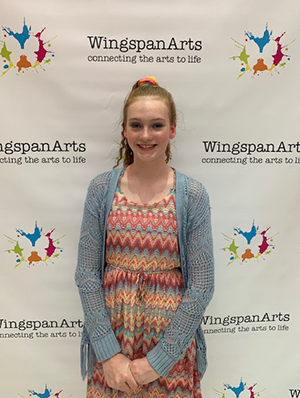 Mohana (Ensemble): Acceptance. It's something this world needs. Especially because we're the generation to pass it on to our children, it's not something that everyone expects but it's something that should be normalized and cherished.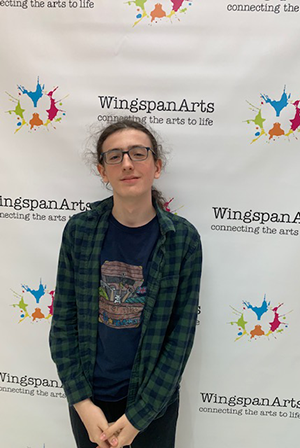 Andres (Basilius): I think for my character in particular there's an aspect about forgiveness. Even after all the awful things Basilius did, he was forgiven. Maybe not by the audience, but by the other characters. If someone has done something wrong in the past and if they are able to change and grow, it's important to recognize that.
BL: Why is it important for high schools to perform HoH?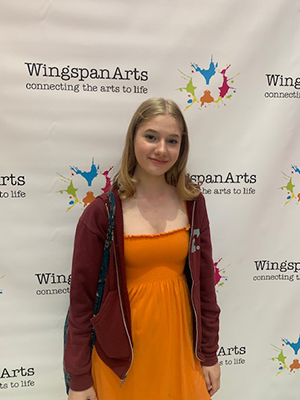 Zoe (Philoclea): Our director kept saying I wish Head Over Heels was like the fairy tales [she knew.]… There's something so important about normalizing …. Stuff that our society hasn't normalized yet, and it's about time!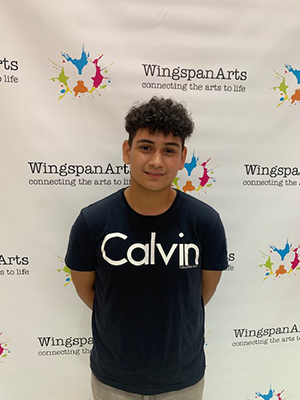 Marvin (Dametas): Definitely the message. The message celebrates all the different types of sexualities and genders… this could be something that changes people's perspectives on how they see people and love isn't just one way; there are many routes.
BL: How do you feel about directing this piece?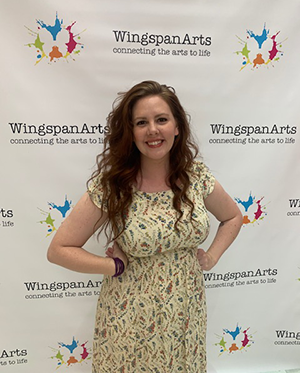 Meghan Blakeman (Director): I saw HoH on Broadway and fell in love with it. As soon as I saw the rights were available, I ran around like "Are we doing it? Are we doing it?"
Once we got it, I thought "What are the types of conversation we're having with these young people?" I'm perfectly comfortable as a teacher having these conversations, but I had hoped they are [just as] comfortable embracing them. I was nervous, but I stepped in that first day before auditions and the students were so ready and so excited, like even the fact Pythio is a character in this story, excited the kids. They calmed me down; they grounded me. The parents have accepted it too. All of my fears were washed away.
Every time before the show, we hold hands and say "This is an important story. Someone needs this story. We get to tell this story because we are brave."
BL: What's the takeaway?
Meghan: This is the next generation of leaders and artists in our world and the fact that I went in with fears about maturity. I realized I was projecting something on the kids that they would never project because they are growing up in this society where this is the norm.
The show doesn't preach about acceptance, it's not saying "Now you must accept these two women who love each other," it's just "And these two women love each other. Great. That's their story." Acceptance is there, it's a part of the world; a part of the BEAT!
BL: Recommendations for teachers going forward?
Meghan: Trying to find connections to resources that are relevant to the themes and the topics is important. Any actor should be able to confidently portray a character and with these characters, they are so unique but also exist everywhere, in every town and every country. I think finding the resources to use the language that celebrate these character's choices, experiences, and feelings.
To learn more about Wingspan Arts, visit there website: https://wingspanarts.org/conservatory/.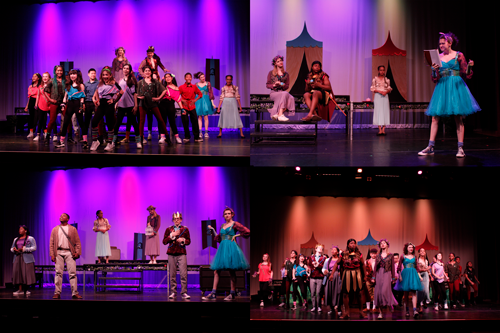 —
Head Over Heels is available for licensing today.
HEAD OVER HEELS
is the bold new musical comedy from the visionaries that rocked Broadway with Hedwig and the Angry Inch, Avenue Q and Spring Awakening. This laugh-out-loud love story is set to the music of the iconic 1980's all-female rock band The Go-Go's, including the hit songs, "We Got the Beat," "Our Lips Are Sealed," "Vacation," Belinda Carlisle's "Heaven is a Place on Earth" and "Mad About You." A hilarious, exuberant celebration of love, HEAD OVER HEELS follows the escapades of a royal family on an outrageous journey to save their beloved kingdom from extinction—only to discover the key to their realm's survival lies within each of their own hearts.
Roles: 4F, 3M, 1 Any +ensemble
Musicians: 5
Duration: 130 Min