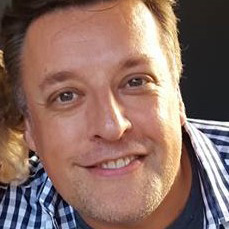 David Moore
VP of Finance for Broadway Licensing
David Moore is the VP of Finance for Broadway Licensing. He was previously the Acting President and VP of Finance & Administration for Dramatists Play Service. He was born and raised in London, UK. Upon leaving school, David started his finance career in the City of London in International Banking. He soon realized he needed to follow his passion for music so he intertwined his skills in finance with an entry into the entertainment business at Metropolis Studios in London during its early years. He is proud that he had a chance to discover his passion at a start-up which is now the leading independent recording studio in Europe. He has also worked for Jazz Summers (manager for Wham! and Lisa Stansfield) as well as Big Life Records, Management and Publishing and later, Polygram Records.
After a visit to New York City, David knew what his next goal was – to create a life for himself in the US. He moved to NYC in 1995; initially working for the British Tourist Authority's call center leading to a position at Austravel, which specialized in travel to Australia and New Zealand.
After 8 years of living in the US, David obtained his green card. Here, inspired by his husband who was strongly pursuing a theatre career, David pivoted his passion for the music industry to a new-found love of theatre arts. Again, opportunity came where David could intertwine his financial background with the arts community by joining Dramatists Play Service in 2003 as Accounts Manager.
David is committed to "diversity and inclusivity in theatre and the arts". He now shares his home in New Jersey, with his family and a menagerie of pets.  He loves dancing around the house and sharing his love of music with his daughter.