Tired of producing the same shows over and over again? Happy with the content but looking to just try something fresh? Look no further than the Broadway Licensing catalog! Here are 10 shows to consider producing in your next season.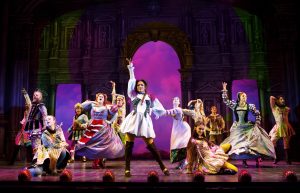 Instead Of: Once Upon a Mattress
Try: Head Over Heels
Far away kingdoms. Princesses. Comedy. What more could you want from a show? This is what you'll get from both of these musical comedies, but Head Over Heels provides a coming-of-age love story set to the music of the iconic 1980's all-female rock band The Go-Go's. The show includes the hit songs, "We Got the Beat," "Our Lips Are Sealed," "Vacation," Belinda Carlisle's "Heaven is a Place on Earth" and "Mad About You." With plenty of parts for (quite literally) everyone, Head Over Heels is the perfect ensemble show.
Learn more about HEAD OVER HEELS.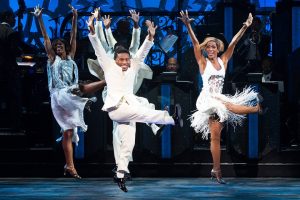 Instead Of: Ain't Misbehavin'
Try: After Midnight 
Another Tony Award-winning musical revue, After Midnight is the smash-hit musical that celebrates Duke Ellington's years at the famed club. Combining the big-band songs of Ellington, Jimmy McHugh, Dorothy Fields, and Harold Arlen, this musical revue is framed by the poetry of Langston Hughes. Two versions of this fast-paced musical are available for casts of any size.
Learn more about AFTER MIDNIGHT.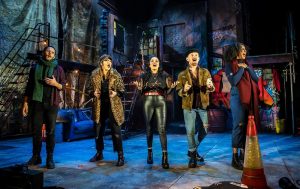 Instead Of: RENT
Try: BKLYN
It's hard to compare anything to RENT, but the story of BKLYN is a hidden gem with a similar spirit. BKLYN is an inventive show-within-a-show set in the iconic New York borough featuring big numbers, a more school-friendly script, and characters who you grow to love.
Learn more about BKLYN THE MUSICAL.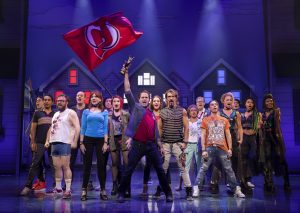 Instead Of: Rock of Ages
Try: Gettin' the Band Back Together
Love to rock out but don't want to choke on Aqua net? A rip-roaring musical about never giving up on your dreams whether it's becoming a rock star, winning back the girl of your dreams, or finding a way to get the hell of Jersey, Gettin the Band Back Together is an experience you'll never forget.
Learn more about GETTIN' THE BAND BACK TOGETHER.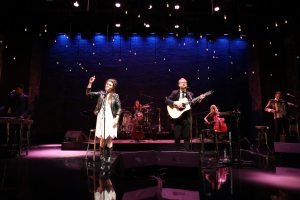 Instead Of: The Last 5 Years
Try: Hundred Days
Who doesn't love a show about a couple's trials and tribulations all set to a specific amount of time?! Hundred Days is the brand-new musical that features a love story being told through folk-punk music.
Learn more about HUNDRED DAYS.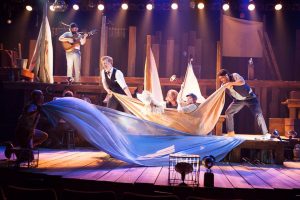 Instead Of: Peter & the Starcatcher
Try: The Old Man and the Old Moon
Storytelling is one of the most beautiful art forms, and the original cast and creators Pigpen Theatre Company did not disappoint. Like Peter & the Starcatcher, The Old Man and the Old Moon has performers portraying various roles in a story of adventure and understanding. With two versions available for casts of any size, this award winning show is sure to be a hit with just about any audience.
Learn more about THE OLD MAN AND THE OLD MOON.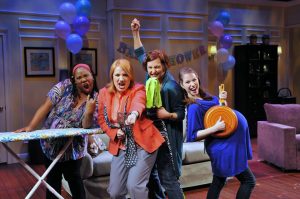 Instead Of: Gypsy
Try: Motherhood
Just when you thought you've seen it all, here comes a musical about the life-altering experience: Motherhood! This 4-person comedy is a hilarious exploration of the highs and lows of raising children. With tunes that will stay with you long after the show and characters that are instantly relatable, Motherhood: the Musical is one not to overlook.
Learn more about MOTHERHOOD.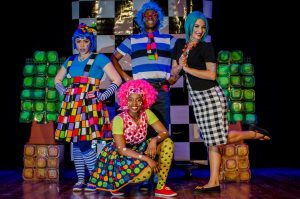 Instead Of: Pinkalicious
Try: Polkadots
When looking for a TYA show, it's important to consider not only the message being told, but the way it's told. A story about acceptance, inspired by the events of The Little Rock 9 featuring toe-tapping music, lovable characters, and a message that reminds us to look beyond what's on the outside.
Learn more about POLKADOTS.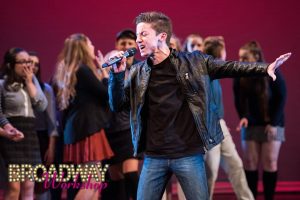 Instead Of: High School Musical
Try: EMMA A Pop Musical
While EMMA A Pop Musical may not be a part of an ever-iconic musical trilogy, this modern adaptation of Jane Austen's Emma will sure to have you jamming in your seat. With music from the today's greatest pop stars, EMMA: A Pop Musical takes a classic and updates it in a way that audiences of all ages will be sure to love.
Learn more about EMMA A POP MUSICAL.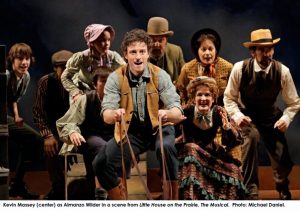 Instead Of: Little Women
Try: Little House on the Prairie
Based on the beloved classic series, this musical is a heartwarming adaptation that follows the Ingall's family journey westward set to glorious music. You might be missing out on the musical theatre staple "Astonishing", but instead you'll get a beautiful score by Academy Award Winner Rachel Portman.
Learn more about LITTLE HOUSE ON THE PRAIRIE.